By Bashir Adefaka
"In a nutshell, the travelers from the North arrested by the police wherever in the South are Northern youths and not Almajiri who are kids of makaranta in the North, only taken through corruption-inflicted suffering and hunger that make them to beg, I said "beg" not "steal", for food. So, whoever is trying to re-write the record of history should think twice knowing that all of us who will read or work with the records are not 100 percent fools, if we are at all."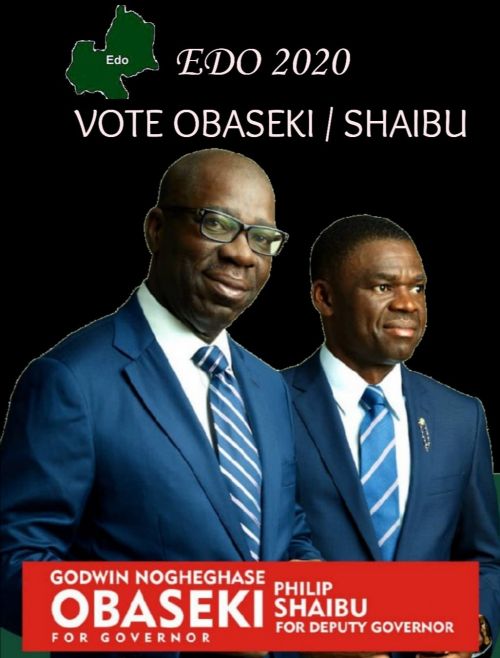 One guy on Facebook and from a particular section of the country that we all own, Nigeria, fond of making negative posts about the country, other tribes and religion, has been making a lot of disgusting postings which did not really necessitate my response in form of serious editorial comment like this.  The hype this morning of Monday May 11, 2020 by another Facebook user from my own tribe on how "Almajiri" traveling to Lagos from the North were arrested on their way made me to consider a response and it shows the respect that I have for the poster.
This is a period that all Nigerians, at their respective bases, regions or stations, are at war with Coronavirus pandemic in collaboration with government, both Federal and states.  Therefore, it is not expected that anyone would venture into the idea of unnecessary movement to the extent of doing inter-state travel especially now that the lockdown in Lagos, Ogun states and Federal Capital Territory (FCT) Abuja have been eased but into a nationwide inter-state lockdown, meaning that no one would be allowed to travel from one state to the other.  It is even worse to have situation where such inter- state travel, in breach of government's directives, is long distance jumping over three, five states before getting to destination.
What I cannot, however, take is where people hide under that scenario to inflict further pains of ethnic and religious hate and crisis on us the law abiding patriots of Nigeria who have vowed to support, defend the only country that we have and protect its territorial integrity with all our strengths and at all times.
It therefore became imperative for me to come into the intervention where I invite two other compatriots in the name Kunle Durodolu and Yusuf U Ajeka to join me as I told my reading audience that it was for their sake I wanted to do the intervention. I then went on as follows:
It is wrong and mischievous to mix Lagos-bound "Northern youths" up with "Almajiri". It is sad that some of us in Yoruba Land gloat over what we claim we are by loving to denigrate people of other tribes at every opportunity. It is not our culture. But some of us acting out of that beautiful culture gloat over the region's popularity as concentration of the press but don't use the press to better our lots, rather we continue to slide backward over our gloating because it is natural that God does not elevate people in such hypocritical act. I continue to call our attention to this but we appear not inclined toward heeding. To whose peril, my dear compatriots? Let us reason together.
Once again, Almajiri are kids that have parents, families and are well thinking category of citizens. Where their issue is? The North has a system where from age 4 you are taken from the village centres to city centres and handed to a makaranta (Ile Kewu). Government has an endowment fund that takes care of the mokaranta and welfare of the students. But the clerics either corruptly take the fund to themselves or the government fail in its duty, due to probably corruption of politicians at a time in the past – the missing link. Then they subject the kids to fending for themselves. That led to why they suffer and walk in the streets begging for help.
It may interest you to know that these Almajiri have an attitude that I, myself, have watched. There were six kids in Gusau led by a kid girl selling akara. If you give money, they give it to the akara seller and she gives them akara and they share equally among themselves and eat. After sometime, they return to makaranta. It means they are begging only for food but in their head, the knowledge of the Qur'an is sound there. That process, well intentioned, was abused by clerics and/or politicians but that, in all honesty to the little knowledge that I have of it, is the basis for Almajiri.
If you hear former Emir of Kano, Alhaji Muhammadu Sanusi II, beefing about poor marrying more than the fundamentally permissible one wife or have more children than can take care of, he was trying to reform the already compromised and distorted well intentioned Northern, watch the word "Northern" not "Islamic", system for the learning of the Qur'an. That is what the Sultan is talking about when he speaks against that practice but clarifies the Almajiri as a process. That is what Northern governors like Mallam Nasir el-Rufai, who detest politicisation of religion, do that they are now re-arranging the thoughts on Almajiri system in the North. So, those kids between ages 4 and 10 remain there in the North and do not move cross-country, coronavirus lockdown or not.
Unfortunately, here in the South West we in the media feel good to misrepresent anything about Islam and Northern Nigeria (for no justified reason).  And because of that mentality, we the masses are presented with what we know is not possible but we still happily take it, hook, line and sinker, despite the truths that we know and see about the battle currently ongoing against distorted Almajiri system in the North. It was the reason the media men told us anybody that robbed or kidnapped on highway was heldsmen and we believed, when, of a surety, we knew it was not truly so. It is the reason we are now told those being arrested traveling from North to South amidst lockdown are Almajiri and we believe them. This is pure mischief.
What has baffled me is that, police have arrested many buses loaded with passengers traveling from Lagos to the East, they have arrested many such travelers traveling across Southern states. We have not talked about that. But we love to gloat over so called news of youths traveling from North to South and, to do the mischief more greatly, we take the falsehood that paints that the arrested are "Almajiri" traveling from North to South.
I expect that we should have learned our lessons from the Coronavirus hypocrisy of America and stop being mischievous with truth. President Donald Trump heard about the virus, he quickly vaccinated himself and his closest people in White House. He then came out to deny the existence of Coronavirus until his people started dying in scores and now he labours hard to shift the blame to China. It is still the same Nigerian people mainly Southern Nigerians that are helping Trump in fighting his anti-China senseless battle. Don't we know this is a serious crime against our own souls and sin against Allah?
Now it is to peddle fresh propaganda against Almajiri system even as we are yet to get over the consequences of the first crime. How are we of Southern Nigeria affected by Almajiri system that is designed by the North for reason best known to them? What then is justification for the psychological war we wage against them?  Will it not get to a time that we will be individualistic in prayers, asking Allah to please protect us against the consequences of evil actions of our fellow citizens even if God feels they cannot escape his punishment for such crime?
In a nutshell, the travelers from the North arrested by the police wherever in the South are Northern youths and not Almajiri who are kids of makaranta in the North, only taken through corruption-inflicted suffering and hunger that make them to beg, I said "beg" not "steal", for food. So, whoever is trying to re-write the record of history should think twice knowing that all of us who will read or work with the records are not 100 percent fools, if we are at all.
*WAKE UP is column article of Bashir Adefaka, a Lagos based media practitioner and prince of Akure, Ondo State.