By BASHIR ADEFAKA
"But today, even on Israeli currency there is Arabic inscription… Do you think Israel has no sense?  Much as they are anti-God since centuries, they remain the most favoured by Allah in terms of knowledge and intellectual capacity. How can they not know that Hebrew and Arabic are but sister languages? Where Ulla stands for God in Hebrew, Allah is the word in Arabic and under the same father Ibrahim. However, for people who want Nigeria to collapse at all cost, it is big issue for them and they will live with that issue because no matter how hard they try, they cannot change the course of nature."
Two days ago, in the city of Lagos, our colleagues, in the broadcasting sector of media, particularly radio, reading 'Koko Inu Iwe Iroyin', that is main points from newspapers called newspapers review, seemed to be so happy to have a report that a lawyer has gone to court to stop the Central Bank of Nigeria (CBN) from further inscribing Arabic letters on the Nigerian currency – the Naira Notes and discontinue with the existing ones. They displayed this happiness by adding ingredients such as spicing up the news even, more hyped than it would ordinarily appear in print.
But the question is that, for what reason should journalists and lawyers, who should know better what it requires to build a nation founded on peace, security, love, tolerance, tranquility and development, always want to heat up the polity hiding under freedom of doing anything?  Yet another question, although no ignorance in law, if journalists can be excused for only having to know little about everything, under what excuse can any lawyer hide to claim ignorance of limitation in rights or freedom to do anything, since no one is permitted by any law to use excercisation of his own rights to deprive the other of his own? I mean, this professional display of sentiment based on religion to the extent of causing provocation in the land should be enough! It has got to stop.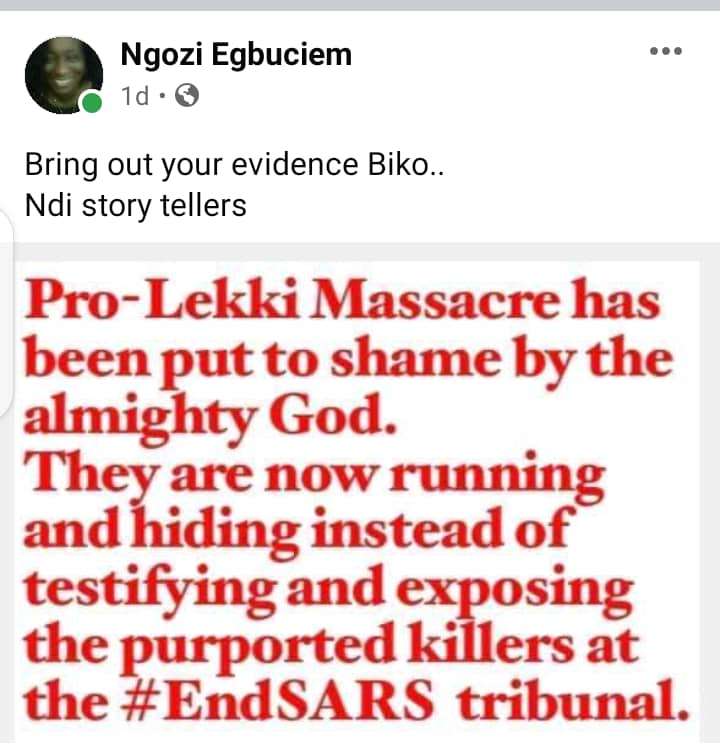 It can be seriously baffling that some supposedly educated professionals, religionists and ethnicists want all of us see Nigeria as a project that begins and ends with their own part and would assert all powers and arguments to prove why they are the only ones who can, at all times, be correct and right.  Is it not sad?! And I mean the exclamation. Is it not sad that people, who are only blessed with concentration of the media, always believe that the best they can use that power to do is to put others part in disadvantage? Many at-times use it to do a lot of misinformation and misrepresentations of happenings in the land, which the international community act wrongly upon.  Most recent is the question (Why are you killing Christians in Nigeria?) put to President Muhammadu Buhari by now fallen United States President Donald Trump.  Is it not sad?
At least, for someone that is well educated to prove his education, he should be able to show in his or her attitude, character and consideration of the feelings and rights of others – to the tiniest group – in the society and ensure justice and fairness in his or her judgement of all. Let me ask, as a lawyer in the human rights activism, ethnically and religiously, have you ever been fair to all in your years as rights activists? If yes, it means your silence over a public school principal, on religious hate ground, inflicting 43 strokes of cane on a 12-year-old Muslim female student – for wearing hijab OUTSIDE SCHOOL HOURS and OUTSIDE school premises – stands you out as pure hypocrites.  Lagos has the largest human rights activist lawyers but, despite protests by Muslim teachers' against that ungodly and wicked persecution of the underaged, none of these human rights lawyers stepped out to speak against the devilish act by that religious extremist called a school principal. But in case of Leah Sharibu that has to do with generally known Boko Haram terrorists, once the Christian Association of Nigeria (CAN) blew the whistle of what editorial and activism directions should be, which is mainly leading the way about why and how it is the Islamisation and Northernisation Agenda of the Fulani man in power, President Muhammadu Buhari, have you not seen how you and your fellow activists jumped over one another from the newspapers' lead pages to writing to the United Nations, United States and others who, believably, thus set the Amnesty International to take side against the government, military and Muslims in the country, simply because you gave them an information and they believed you without having to cross-check? If they cross-checked, from whom?
For these avoidable controversies, Nigeria has never been in peace since President Buhari took over from South-born President Goodluck Jonathan in 2015 and they are largely because of your insincerity as professionals and disloyalty towards your country as citizens. Come to think of it, in a war-ridden Nigeria, can you practice as lawyers, journalists talk less as human rights activists?  Were you not in this planet during the conspiracy that led to the fall of Mammaur Gaddafi in Libya? How come you haven't learned your lessons?  If you were here, did you not see that – despite being long in office – Libya was a paradise of a sort and Libyans didn't know suffering since after their emancipation by Lt. Col. Gaddafi from the British controlled powers?  Do you not see that for lack of means of survival and control due to fall of Libya caused by United States led NATO, it has been the reason for insecurity we have suffered in Nigeria now, fueled further by Nigerian politicians, who place self interest above national interest?
Now, those self based citizens have used all deceptive means to takeover democratic power from inexistent back-end-server backed by United States President Donald Trump, who hates Nigeria to a fault. He betrayed Nigeria. So much that despite collecting money for 12 Tucano war planes from President Buhari, which he has not started delivering two years after, he takes side with one of two major religions in the country and the likes of a serial election loser like Omoyele Sowore and terrorist Nnamdi Kanu in effort to collapse the country. AND to the ignorance of them who are staging baseless agitations daily! No wonder it is only in Nigeria of all people that failure of Trump in the November American election is seen as failure of all Christians. Christ Embassy Pastor Chris Oyakhilome was a major actor here just as he was when some churches of Nigeria joined Trump in his many lies trying to push the blame for cause of Coronavirus to China and Beijing's 5G technology programme. Can we be right to hold that churches of Nigeria have been used to drag Nigeria progress anti-clockwise? No. But there are are men in the garb of the church, who are funded by America, particularly under Trump, to do just that.
The reactions, with alacrity, by United States and other members of the international community to the unfounded Lekki Toll Gate massacre alarm that eventually turned supposedly peaceful #ENDSARS protests to violent agitation leading to arsons and killing of soldiers, policemen and civillians in Lagos State and other parts of the South and Abuja make evidence for my claim not far-fetched. President Buhari however gave it back to them in very undisputable manner. And there restored the peace they earlier attempted to disturb. At this point I greet the Nigerian Army, the Police, the DSS and other security agencies that refused these local and foreign collaborators to collapse the country over all of us as if they have a safe haven should it happen.
As if there have been no cries of hunger and hardship in the post-Coronavirus America, where over 200,000 lives have been lost, Nigerians turned what became the sicio-economic impact of the pandemic to be the handiwork of the sitting President, hence their acceptance of hijack of well intentioned #ENDSARS protests over police (SARS and regular police) brutality on the roads or in stations against innocent and law abiding Nigerians and the end result we all saw.  Sad enough, journalists and lawyers, who promoted the anti-Buhari/military version of the protests tagged #LekkiMassacre, live in Ikorodu, Mushin and Fagba, Oyingbo, Island, all Lagos communities where, under the guise of #ENDSARS protests, cultists and hoodlums killed, maimed and raped but neither the journalists reported to their editors nor the activist lawyers, who threatened Buhari with International Criminal Court suit should he deploy security to stop the unrest, posted it on their Facebook or Twitter handles
Alas! They were only able to be so active about Lekki Toll Gate where they never visited. No problems. I have nothing against them but why did DJ Switch, who claimed to witness all the killings and 87 dead bodies, run out of the country when she should be happy to give her evidence before a Lagos State Judicial Panel? If this is the case, why are these journalists and lawyers not beginning to ask questions to say, between Buhari/military and the purveyors of those Fake News that many still believe till today, who actually triggered the destruction of Lagos public and private assets?
Just as we are coming out of that controversy, one lawyer in same Lagos, Nigeria's commercial nerve centre, Malcolm Omirhobo, has filed a case against the Central Bank of Nigeria (CBN) to demand the removal of Arabic inscriptions in the local currency.  He also wants the Nigerian Army to remove the inscription from its military logo saying it portrays Nigeria as an Islamic state, contrary to the country's constitutional status of a secular state, according to him.  That is a lawyer admitted into the bar as a solicitor of the Supreme Court of Nigeria.
In his own wisdom, Omirhobohe wants the Arabic inscriptions replaced with either English or any of Nigeria's three main local languages – Hausa, Yoruba or Igbo.  To his lack of broad knowledge, what he calls Arabic on the Naira cannot be understood by any non-Hausa speaking Arab because, in all truth, it is a mere transliteration of Hausa in Arabic letters.  If Malcolm Omirhobo is good with any of Hausa, Yoruba or Igbo, he needs to reconsider his suit in court. There was a mouse like this during Jonathan era which confused the President to adopting removal of Arabic letters from the N100 note he printed but importing the controversial symbol that makes Nigeria look like yet a colony of Israel.
But today, even on Israeli currency there is Arabic inscription and I will cause example of it to be published with this article. Do you think Israel has no sense? Much as they are anti-God since centuries, they remain the most favoured by Allah in terms of knowledge and intellectual capacity. How can they not know that Hebrew and Arabic are but sister languages? Where Ulla stands for God in Hebrew, Allah is the word in Arabic and under the same father Ibrahim. However, for people who want Nigeria to collapse at all cost, it is big issue for them and they will live with that issue because no matter how hard they try, they cannot change the course of nature.
Well, the Central Bank has denied that the inscriptions were a symbol or mark of Islam.  Many in the country, especially in the North, speak Arabic who fund it easier to read Hausa by Arabic transliteration just like many non-Arabic speakers of Southern Nigeria (Muslim or Christian) find it easier to read Arabic by English transliteration.  If this is correct and, if a surety, it is so, then where is the basis for a Malcolm Omirhobo – a Christian, who knows full well that he is only hiding under the Constitution that both Muslims and Christians own as their book of ethics to achieve unnecessary religious intolerance based interest – to bring this matter up at all?  That English is the nation's main language? It is not true. Not many Nigerians believe in English and only the vast in knowledge should counter me in this.
At any rate, a fine Christian on Facebook on Thursday November 12, 2020 by name Prince Adeniyi Johnson Tosin, made the prolonged matter short when he said:
"Am a Christian, but l do feel disturbed when we leave issues for tissues. The British brought Christianity to Nigeria through English language while lslam was brought to Nigeria through the Arabic language and the two languages are both indicated on the currency, so why the hullabaloo?"
Johnson on his own timeline went further to speak about Arabic on Israeli currency and with a photo:
"Israel notes with Arabic inscription since her independence but why no complain from Jews? Please why such doomed ignorance only in Nigeria?  It is not a mater of argument I'm just asking???"
On this note, I rest my case.
*WAKE UP is opinion article column of Bashir Adefaka, an Akure, Ondo State-born media practitioner and digital media publisher based in Lagos, South West Nigeria.