By Bashir Adefaka
"Alhaji Jakande, in whose Lagos News yours sincerely started his journalism career late 1998, once talked about the challenges he faced running Lagos State at a time it also served as Federal Capital Territory (FCT). He told The DEFENDER as a print newspaper in 2002 how Lagos as FCT nearly made the establishment of Lagos Television (LTV) impossible, thanks to his dynamism as a quintessential administrator."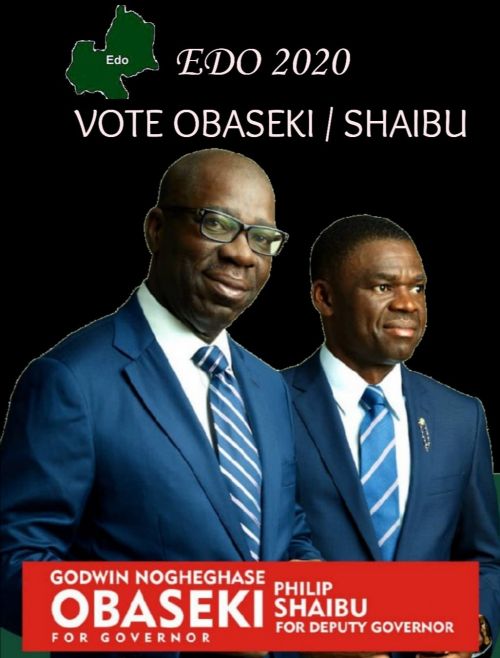 Alhaji Lateef Kayode Jakande was born in the Epetedo area of Lagos State 29 July 1929. Both parents are from Omun Aran in Kwara State, North Central Nigeria.
Although in Alhaji Kola Animasaun's autobiography, "Nineteen Thirty Nine", a book part-edited by Jakande himself and which traces the two iconic personalities' roots to Omun Aran, it is reflected how Jakande's mother came to be a Lagosian as an Ikosi Ejirin woman but confirms, clearly, his paternity as rooted from Kwara.
The DEFENDER can authoritatively confirm Alhaji Animasaun's visit to a compound in Omun Aran in Kwara South, with an inscription "Aina Jakande Compound" and is currently an emolument in the area. Aina is grand father of Lateef.
Alhaji Lateef Jakande, the first elected Govenor of Lagos State, was in office during the Second Republic for four years and was re-elected in the 1983 governorship election which he, again, won on same platform of Unity Party of Nigeria (UPN) under the party leadership of Chief Jeremiah Oyeniyi Obafemi Awolowo.
Unfortunately, Jakande, like other elected colleagues including Chief Michael Adekunle Ajasin (Governor of Old Ondo State), was barely three months in his second term when the military class struck on the eve of New Year, December 31, 1983 and on January 1, 1984 announced Major General Muhammadu Buhari (GCFR) to lead the new government as Military Head of State.
Alhaji Usman Aliyu Shehu Shagari (GCFR), who was President and Commander-in-Chief while Alhaji Jakande was Governor of Lagos State, however cleared Buhari in the buildup to 2015 general elections of any treasonous act over the military truncation of his civilian administration. He made it clear in a widely circulated media report that Buhari was only called from his foreign service to solve leadership problem which ensued among the military class trying to appoint the head of government.
Although Shagari's clarification did not mention those involved in the military leadership tussle, it was gathered that the civilian administration ouster was primarily the making of then Brigadier Ibrahim Babangida and Brigadier AbdulQadri Babatunde Idiagbon, which necessitated the search for a levelheaded fine officer with unquestionable integrity to solve the problem as Head of State.
Alhaji Jakande, in whose Lagos News yours sincerely started his journalism career late 1998, once talked about the challenges he faced running Lagos State at a time it also served as Federal Capital Territory (FCT). He told The DEFENDER as a print newspaper in 2002 how Lagos as FCT nearly made the establishment of Lagos Television (LTV) impossible, thanks to his dynamism as a quintessential administrator.
In about four months now to his 91st birthday anniversary, we have been reminded once again of the need to remember the good days of our mentor, journalism father living, former governor and former fantastic Minister of Works and Housing of the Federal Republic of Nigeria, Alhaji Dr. Lateef Kayode Jakande popularly called LKJ and celebrate him accordingly.
His achievements in the birth of modern Lagos cannot be wished away in a hurry just like his contributions to works and housing at the Federal level are indelible legacies to watch.
In just four years and three months:
* His government built the current Lagos State Secretariat which houses all the state ministries as well as the popular round house hitherto occupied by all subsequent governors of the state.
* His government built the Lagos State House of Assembly complex.
* His government built the Lagos State Television
* His government built the Radio Lagos
* His government built Lagos State University
* His government established General Hospital in zones all over the state with assurance of free health care.
* His government established Teacher Training College and the College of Education.
* His government built low cost houses in Ijaiye, Dolphin, Oke-Afa, Ije, Abesan, Iponri, Ipaja, Abule Nla, Epe, Amuwo-Odofin, Anikantamo, Surulere, Iba, Ikorodu, Badagry, Isheri/Olowu, Orisigun etc.
* His government established the Water Management Board and Waste Disposal Board on the 18th of August, 1980.
* His government constructed the Adiyan Water Works to increase water supply in the state to 18.16 million litres per day.
* His government modernized and expanded the Iju Water Works which was first commissioned in 1915. This increased daily capacity from 159 million to 204 million litres per day.
* His government purchased and commissioned the giant car crusher equipment. The equipment was designed specifically to crush derelict vehicles in Lagos State. It had the capacity to crush 45 vehicles per day.
* His government constructed, rehabilitated and resurfaced Epe/Ijebu-Ode Road, Oba Akran Avenue, Toyin Street, Town Planning Way, Alimosho-Idimu-Egbe Road, Idimu-Iba-LASU Road, the new secretariat road and several others.
* His government constructed Victoria Island/Epe Road and thereby creating an 'oil rig' for Lagos State.
* His government established Asphalt Plant for the Department of Public Works.
* His government established Electricity Board for Rural Electrification with provision of street lights.
* His government modernized, expanded and commissioned Onikan Stadium in 1982.
* His government established a singular school system and ensured genuine free education in Lagos State and the beneficiaries of this policy are in different positions of eminence in the country and around the world.
* His government raised the primary schools in Lagos State to 812 with 533,001 pupils (against 605 primary schools with 434,545 pupils he met in 1979) and secondary schools to 223 with 167,629 students (against 105 schools with 107,835 students in 1979).
* His government constructed 11, 729 classrooms with the maximum of 40 children per class between March and August 1980, by 1983, he had constructed over 22,000 classrooms.
* In July 1983, two commercial passenger boats christened "Baba Kekere and Itafaji" to run the Mile 2 – Marina (CMS) route via the lagoons were inaugurated by his government to mark the official launch of the Lagos State ferry services.
* His government took over the ownership and financing of Lagos State Printing Corporation in July 1980
* His government established the first State Traffic Management Authority (Road Marshals).
* His government established small scale Industries Credit Scheme which preceded the EKO bank.
*His government established LASACO Insurance.
*His government expanded existing market and built new ones.
*His government established Traditional Medicine Board.
We pray for Allah's mercy on Baba as we celebrate him in our newspaper today Friday March 6, 2020.