As Ondo State people decide their governor Saturday November 26, a breakdown into senatorial districts of the 1,546,081 registered voters who will decide who succeeds Governor Olusegun Mimiko in the state shows that Ondo Central, where the PDP candidate Eyitayo Jegede and the outgoing Governor Mimiko come from, has 615,157 which represents 39.78 percent; Ondo North, where the APC candidate Rotimi Akeredolu comes from has 418,926, which accounts for 27.10 percent and Ondo South where the AD candidate Olusola Oke comes from has 511,998 representing 33.12 percent.
Political analysts are of the view that Eyitayo being a product of Akure Agenda would naturally enjoy the support of Akure but that he has party image issue going to seriously work against him.  It is also said that the fact that Jegede brushed aside the passionate request of Ondo State Muslim community asking any of the candidate that needed its votes to choose a Muslim running mate will work against him across the state as, according to the analysis, the position of Secretary to the State Government has not only been zoned to Akure by the APC governorship candidate, Rotimi Akeredolu, but also to a Muslim from the capital city.
The analysis goes on that as for Olusola Oke, many Ondo State people who wanted him are Muslims but the same Muslims have had alternative.  One of the analysts said, "The reason Ondo State Muslim community wanted to vote for Olusola Oke was because he is the only candidate that chose a Muslim in Gani Dauda as running mate.  But naturally since the last two governorship elections, it is clear that the Asiwaju Bola Tinubu's hands in Ondo State politics have never been taken with levity, neither met with desirability of any sort. His yet to be denied sponsorship of AD's Olusola Oke is said to haunt the Oke/Dauda at the polls. Even as it is clear in body language of Mimiko who would rather go for APC's Akeredolu in an event that his candidate Jegede did not scale through at Appeal Court than to allow a Tinubu take over the state from him.  That is also there."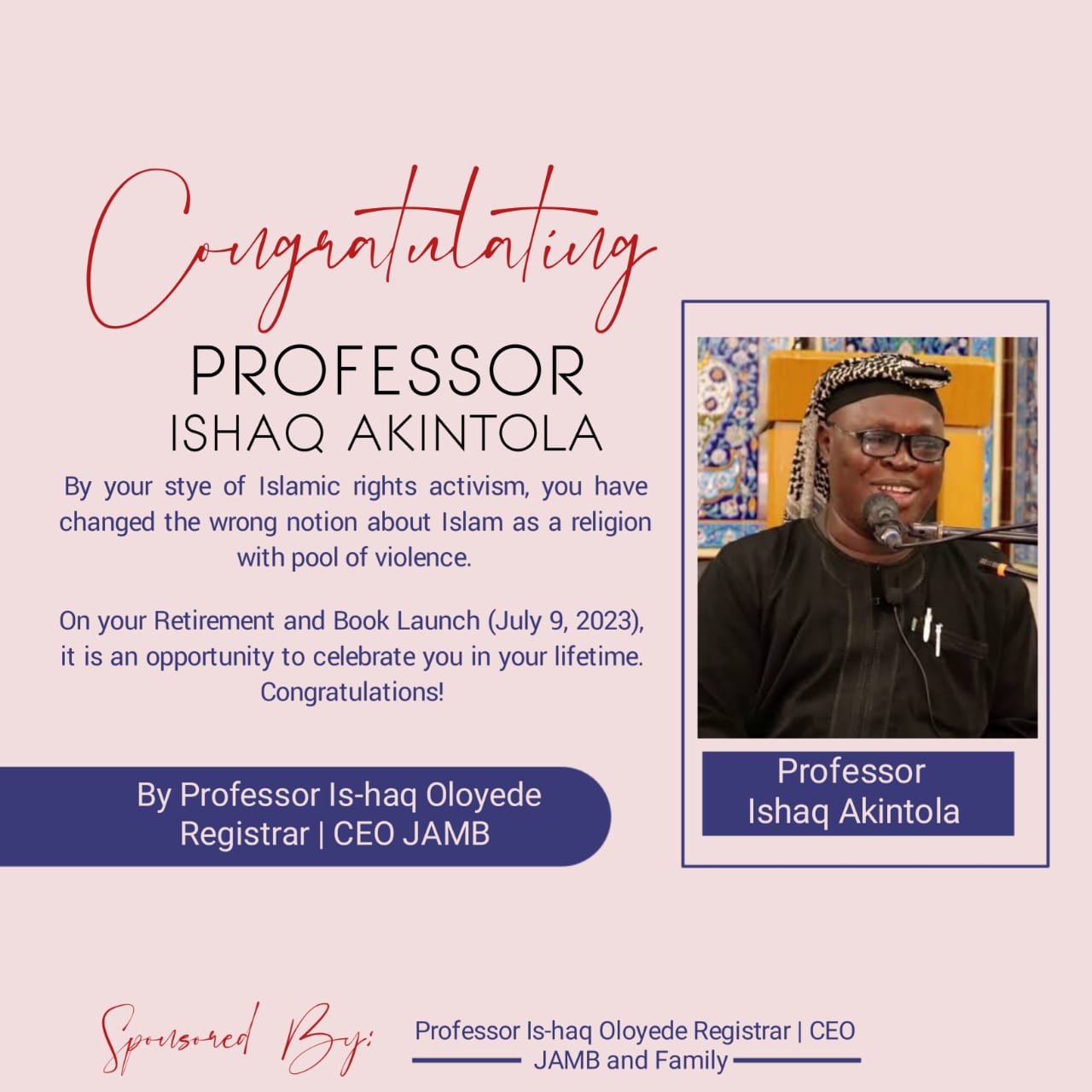 But when Akeredolu and APC decided to zone the SSG to a conscious Muslim from the Ondo State capital city of Akure, all the hope of garnering Muslim votes en-block by an Oke/Dauda ticket became shattered.  According to the analysts, who have all through their separate discussions with The DEFENDER agreed with one another, that is the dilemma right now that Oke will carry into the Saturday election as even there is split among the Akure people where some insist on Eyitayo Jegede, very many Akure people want to now vote for a party that not only has the Federal Might but also has promised them of Akure citizens' employments at the federal level and has zoned Secretary to the State Government position to Akure township particularly.  The Ondo State Muslim Community generally are satisfied with an Akure and who is, more interestingly to them, a Muslim.  That dilemma too affects Eyitayo Jegede who is from Akure but burdened with huge party (PDP) image issues.
The analysis however favour Rotimi Akeredolu but they all leave the rest to the decision of God, who decide the leader.
It is clear that Tinubu, this time unlike the last election, has no hand in Akeredolu's candidacy.  Even the governor of the state, Mimiko is comfortable with that, reason he would have chosen him, an APC candidate this time, as less evil to an Oke in an event that Eyitayo did not scale through at the court.  But now that his candidate has been restored by appellate court as candidate of PDP, Mimiko has a candidate for tomorrow election and so will support Eyitayo Jegede against the duo of Akeredolu and Oke making the battle to be amidst the three of them.  As for Akeredolu, this is said to be a plus for him.
Again, zoning favours APC Akeredolu as some Ondo State people believe that the last time Ondo North governed was Papa Adebayo Adefarati time who ruled for four years.  Then Ondo South's Dr. Olusegun Agagu ruled for six years and Ondo Central where PDP Eyitayo Jegede comes from is still in power (Olusegun Mimiko) and that by the time he will round up at Alagbaka he will have completed eight years making the zone the first to govern Ondo State for eight unbroken years in the history of the 40-year old state.
Many of them believe, in fulfilling all righteousness for the sake of justice and fairness, that the next governor of Ondo State succeeding Mimiko an Ondo Central person should neither be another Ondo Central nor Ondo South person but must now be the turn of Ondo North.  If this is correct thinking of the majority of the over 1.5 million votes that would decide who wins this Saturday election, then Chief Rotimi Akeredolu (SAN)'s sun will shine for the sunshine state.  Moreso when he has been able to win back the hearts of the Muslim community and many of the proponents of Akure Agenda with the zoning of SSG to their religious community and Akure town, respectively.
The fact that Ondo State wants to now have rapid development, which, one of the analysts says, can best be achieved by not being in the opposition to the Federal Government, is another one that favours Akeredolu at the election and, above all, there are quite a number of Ondo State people, who still nurse grudges against Mimiko for taking them back to PDP and even within the PDP, people whom he met and he denied fair share of largesse of government as party people are not near standing on his side at this election.  There are some who just make up their minds that "Whoever comes and we see that he is being presented to us by Mimiko, we won't accept to vote for him."
The aforementioned represent how PDP, AD and APC stand as major candidates in this Saturday election in Ondo State governorship.