The Nigeria's Chief of Army Staff, Lieutenant General Tukur Yusuf Buratai, is an officer and chief of the military that leads his troops by example. It is no wonder, despite the challenges posed by global natured terrorism in the country, many officers and troops under his leadership continue to give their best in terms of professionalism, loyalty and, above all, patriotism as Nigerian soldiers. Buratai regularly visits and do things at the warfronts with troops and even do press-up, jugging, hill climbing, other exercises and dine with them, which boost their morale. The DEFENDER obtained a recorded video of his remarks during the recent Sit-Out he held with wounded-in-action troops currently recuperating at 44 Nigerian Army Reference Hospital Kaduna. A raw representation of the remarks has been provided below. Excerpts:
The Chief of Training and Operations, Nigerian Army, other principal officers, corps commanders here present, GOCs, very senior officers, my colleagues the wounded in action, gentlemen of the press, ladies and gentlemen and, of course, I can see family members of our wounded gallant officers, who were wounded and here recuprating.
I am pleased to be here with you today. I have heard the testimonies of a chief warrant officer and a major. I think I am happier to be with you today. I am happy because you are the ones that have stood in front between some of your colleagues and their adversaries; and you have saved lives of your colleagues.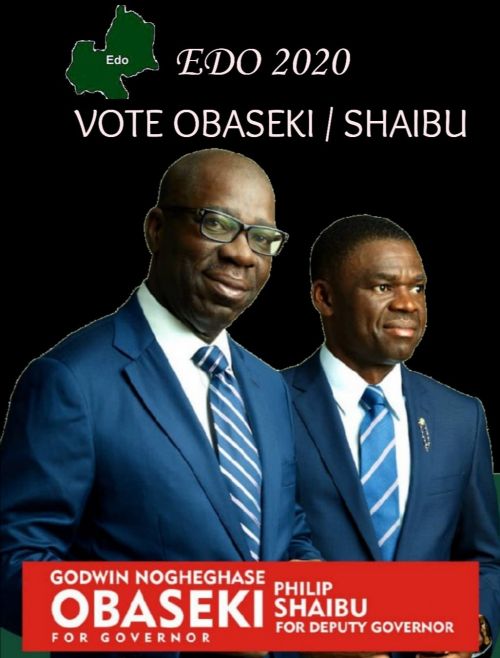 I am happy also because you have made yourselves the position that your sacrifice is something that one should be proud of. The sacrifice of serving your country. I am proud also and happy you have chosen the right profession. You have chosen a noble profession.
The best thing any man and woman can do is to serve a country in this capacity as men and women that carry arms to defend their father land. This I want to say I am very happy to see you, having met some of you in the field with your gallantry, with your courage, with your determination and loyalty, you were there ready to pay the supreme price and God spared you, you got wounded and you are here in very high mood and this is other why I am very happy to see you in very high spirit. This is the true spirit of a gallant soldier; the true spirit of a patriot and the true spirit of a professional soldier.
I'm very proud of you all. I'm proud to preside over a professional military, Nigerian Army. I'm proud we have made the impact that several of our colleagues and, indeed, all Nigerians are living in peace though relative, but I assure you that we are much more better living in peace now than five years back. There is nothing more heartwarming than to see the level of tranquility here amongst you.
I have been thoroughly briefed by the Commander Nigerian Army Reference Hospital about some of your challenges. Some of you are still expecting your follow up treatment abroad and some of you are still needing the austhetics that have not been completed and I understand also that you need some recreational facilities here. Some of you also are raising the question of promotion as raised here by a warrant officer. These we've taken note of and we assure you that we address these issues very, very soon.
We've understood also the need for you to continuously be abreast of happenings within the Army and, as such, we will continue to send our officers and senior NCOs to see how we get you rehabilitated through some skill acquisition programmes enabling you acquire more skills and, indeed, more knowledge so that, once you recuperate, it will enable you continue with the service where you stopped.
But let me assure you that your colleagues in the various theatres of operation are doing very well. We want to assure you that the fight against insecurity across the country; the North East, the North West and other parts of the country is something that we must collectively get rid of criminals who are making things difficult for some of our citizens. And this can be achieved through our determination, through application of all teachings we were taught in our syndicate rooms, training schools and applying them in the field.
Issue of some of your allowances have also been brought to my attention by the CMD and I will make sure that all these are addressed quickly.
I want to assure you that we will continue to improve on this medical facility – we are not yet 100 percent here – we still get some of you treated outside of our facilities because, there are some of the equipment or specialties that we don't have. To develop these facilities here we must get all those latest equipment that we don't have here, we acquire them so that we don't need to go outside of this premises to get either surgery or other treatments. This we are working hard to ensure that we have the full capacity and capability to handle all cases.
This is just one of the facilities that we have upgraded. We have done one at 68 (Army Reference Hospital) Yaba, Lagos. The Military Hospital in Ikoyi, Lagos is also being given a facelift. And to make some of the evacuation cases from theatre of operation, I believe you would also be aware that we are constructing an Army Reference Hospital in Maiduguri to enable us have quick treatment of wounded-in-action. We also have a trauma centre to be developed there.
Equally in Abakaliki, Ebonyi State we are having one other reference hospital where all our wounded-in-action troops will be attended to. In the Niger Delta, 'Operation Delta Safe' as well as 'Operation MESSA' – you don't need to go to Lagos from the South South or come to Kaduna for treatment. We've shortened level of treatment from unit and then from the reference hospital close by in those zones.
These are some of the efforts we are doing to improve medical facilities in the Army.
So, once again, I am very encouraged by the remarks of the warrant officer and major. It is quite heartwarming to see you in very high spirit and I assure you that, once you go back at the end of your treatment, you will have brand new equipment, brand new approach to fighting the counter-insurgency and other criminal activities.
And probably, some of you before you even leave, we hope we will be able to contain insurgency or terrorism and banditry that will not require you to go back to those places again.
We will continue to improve on your barracks activities for your families to be in well furnished accommodation and very clean environment. This is our objective and we will continue to strive on that. I assure you also that the schooling of your children will be improved. We've reviewed the terms of fees and other charges to make it more affordable for everybody.
Once again I want to thank you for your courage. I want to thank you for your spirit and assure also that things will continue to get better and better. Thank you and God bless.