By KEMI KASUMU
"The future with regard to this election will actually determine the future of Nigeria, because this is the first time I noticed that young people were enthused in politics. This is after the toll gate thing…The history of this country, its survival or otherwise, may depend on this election."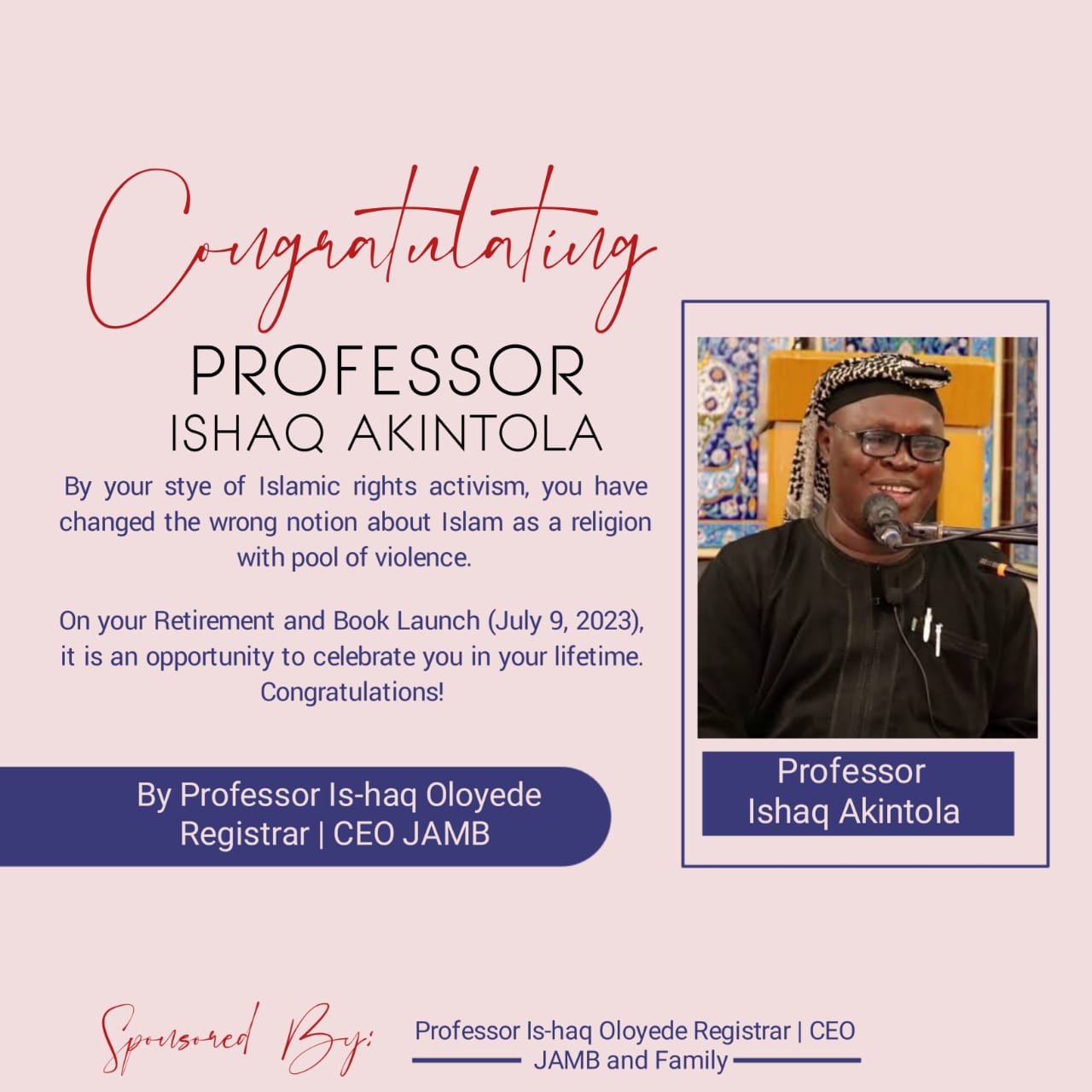 A Nigerian lawyer, Mr James Chukwuneye Ezike, featured on ARISE NEWS interview programme where he said that the judgment, delivered by the 5-member panel of judges at the Presidential Election Petitions Tribunal (PEPT) in Abuja and headed by Justice Haruna Tsammani, has shown that the judiciary has failed in delivering justice for the people.
The Tribunal, in the judgment, upheld Bola Ahmed Tinubu as the rightful President of Nigeria.
The DEFENDER reports that Peoples Democratic Party (PDP)'s Atiku Abubakar and Labour Party (LP)'s Peter Obi had later Wednesday vowed to take a step further to challenge the Tribunal's 12-hour ruling at the Supreme Court until justice is secured.
But Barrister Ezike said there would be no hope in taking the case further to that level as, according to him, the weakness of the judgment was in its precision, describing the judgment as a "computer judgment", while going on to say that "the basis of law is not logic but experience."
Ezike further said, "The weakest point in that judgment is their finding of the Federal Capital Territory (FCT). That is very embarrassing because they were so sure of what they were saying, and they said the Federal Capital Territory, there is a provision in the constitution, that is, a general provision in the constitution that says they should be treated as a state. If Abuja were a state, then Abuja should have its House of Assembly, but it doesn't. It should have three senators, but it has only one."
Ezike then stated that the ruling of the tribunal was not unexpected, as no elected president has ever lost in the supreme court. However, while he emphasized that he is not questioning the integrity of the members of the tribunal, he said, "It is really highly suspicious that Bola Tinubu travelled to India on the eve of the judgement without being worried that behind his back, they may say he lost the election, and he is in a foreign land. That says lesion as far as I am concerned."
Speaking on the ruling concerning the Independent National Electoral Commission's (INEC) discard of the use of the Bimodal Voters Accreditation System (BVAS), Ejike said the situation "is a shame." The lawyer said, "Talking about BVAS, the problem with the whole thing is not the interpretation. The problem is fraud. The INEC announced before the election that it is BVAS they will use to transmit just before the election and insisted on it as it is. I don't know how Peter Obi's lawyers pleaded, but I knew their problem.
"That is fraud anywhere in the world, and then you ended up not using it. And so, if the candidate was hoping that yes, these people will come out with the results, the candidate might not bother about the other things. If at the polling stations you transmit the results, and then suddenly you say no, we won't look at it at all, that is fraud. It's a pity that there was a supreme court judgement that said that fraud is criminal. It is not criminal always… It is not necessarily a criminal matter which you have to prove beyond reasonable doubt, but it was fraudulent for them to say that, only now to switch and say no, that's not what applies."
Ejike then said that the crucial point of the petition is that the election was rigged, and as such, he expected the tribunal to call for a repeat of the election because "the foundation is wrong. This question of it must be between this and that is not the issue. The issue is that the foundation of the election was wrong."
The lawyer then said that the supreme court is also to be blamed when it comes to election matters. He said, "The judiciary has failed. I'm sorry, I know the consequences to me as a lawyer, I go to court regularly. But it has failed when it comes to delivering for the people."
When Ejike was the asked if there was any point in the petitioners taking the case up to the supreme court, he said, "I don't see any hope, but it will be a pleasant miracle if there is a change, because the judges who are in the supreme court, most of them are not the Oputas, they are not the Justice Eshos, you look at the thing and they interpret it properly."
Ejike then said, "The future with regard to this election will actually determine the future of Nigeria, because this is the first time I noticed that young people were enthused in politics. This is after the toll gate thing…The history of this country, its survival or otherwise, may depend on this election."