The Sultan of Sokoto and Leader of Nigeria's over 100 Muslims, Alhaji Muhammad Sa'ad Abubakar, Friday presided over a General Assembly and National Executive Council meeting of the Nigerian Supreme Council for Islamic Affairs (NSCIA), attended by Vice President Yemi Osinbajo, First Lady Aisha Muhammadu Buhari, Registrar and Chief Executive of Joint Admission and Matriculation Board (JAMB), Prof. Is-haq Oloyede, during which they charted the way forward in bid to ensuring love, peace for national development.
The meeting, which was held in the Conference Hall of the National Mosque Abuja, was also graced by many other distinguished Nigerians, including ministers, senators, royal fathers, Islamic scholars and others.
Declaring the General Assembly open, Prof Osinbajo said it was a great honour for him to be invited to the gathering.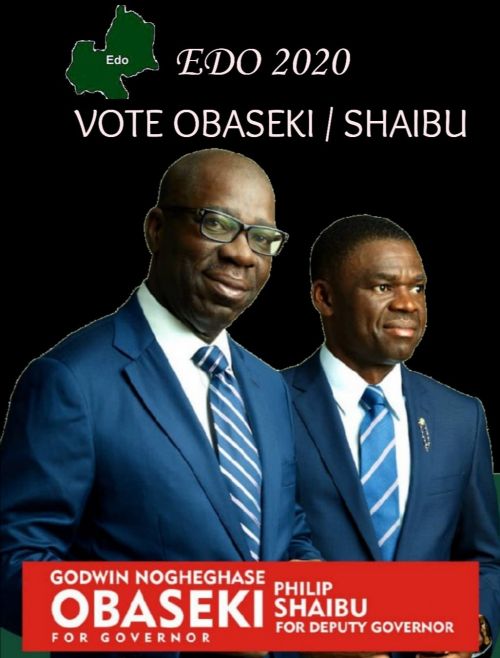 He commended the NSCIA for promoting inter-faith harmony in addition to being the umbrella body for Muslims.
The Vice president urged NSCIA to continue to ensure that Islam continue promote national harmony. He recalled with delight the role of Imam Abdullah Abubakar in saving the lives of about 200 Christians whom he hid in his mosque and house despite threat to his personal safety.
Herdsmen were reported to have killed at least 100 people in several communities in Barkin Ladi local government area of Plateau State between June 23 and June 24, 2018.
When some of the fleeing locals ran to Nghar village in Gashish District, Imam Abubakar shielded them from the attackers.
Many of those the Imam provided shelter for were indigenous Berom people, mostly Christians, who were believed to be the primary targets of the devastating attacks.
Professor Osinbajo said this love for humanity by the Imam  for people who do not subscribe to his faith was in conformity with the message of Jesus Christ.
He said many people in the country are beating the drums of ethnic and religous superiority and asked Nigerian leaders to rise up to the challenge of promoting love and harmony among the citizenry.
He commended the Sultan for his untiring efforts at promoting inter- religious harmony.
The first lady in her goodwill message urged Nigerians to join the government in uplifting the country and promoting love among Nigerians. "My husband can not do it alone," she pleaded.
Secretary General of NSCIA, Professor Is-haq Oloyede thanked Osinbajo and the first lady on behalf of the NSCIA for attending the program.
He said the Vice president combines public administration with Godliness and prayed to God to continue to bless and protect him. He said Nigeria has benefited a lot from the Vice president's conducts which he said, are worthy of emulation.
Earlier on the Sultan in his address of welcome said the General Assembly holds once in a year to discuss issues affecting Muslims, Islam and Nigeria.
He said the NSCIA was " happy that Professor Osinbajo who is a pastor is here with us." He expressed delight also with the attendance of the first lady, who he said is " very passionate about Nigeria and Nigerians is here with us"
He noted that the Council was aware that "Nigeria like many other countries is facing serious challenges," pointing however that no problem is beyond solutions if the will power is there .
The Sultan said the NSCIA was "aware that some people who call themselves Muslims are creating problems here and there," adding however that "We don't have the right to say they are not Muslims. We don't have the right to do that once they say they are Muslims. Allah is capable of dealing with them. What we know is that their activities are against the teachings of Islam."
He stressed that Islam is a religion of peace and love for all mankind and that Muslims should continue to proclaim and practice that.
He said there are a lot of foreign connections in the problems going on in the country and prayed that "those who want Nigeria to go down will be the ones to down In Sha Allah.
The Sultan noted that Islam has received more than it's fair share of bashing on the mainstream and social media.
Urging Nigerians of all religious persuasions to continue to live in harmony, Sultan Abubakar said the Council was disturbed that Muslim girls in some parts of the country were being prevented from using hijabs in schools despite constitutional provisions of freedom of religion.
Assuring the Vice President that Nigeria Muslims are in support of good governance, he called on governments at all levels to provide this, stressing that elections are over and all hands should be on the deck to solve the multivarious problems facing the country.
There are many problems, out of school children, almajiri, out of school girls. Elections are over, let us join hands to uplift our country.
Dr Isa Ali Ibrahim Pantami, Minister of Communication and Digital Economy, delivering the keynote lecture on The Nexus between Islam and National Development said development is at the center of Islam.
He noted that many clauses of the United Nations Development goals were long incorporated in The Qu'ran.