* Graduates 825 memorizers  of the Holy Qur'an
By IBRAHIM KANOMA, Gusau
His royal highness the Sultan of Sokoto, Alhaji Sa'ad Abubakar III has today led the graduation ceremony of 825 students and memorizers  of the Holy Qur'an at Madarasatu Hizburahim in Funtua, Katsina State.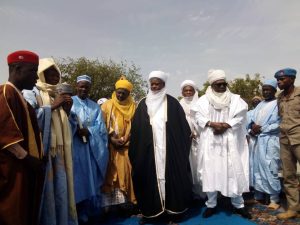 The Sultan saluted the teachers of the school whom he said every year they  organize the graduation ceremony of the Holy  Quran and those who have recited it.
According to him, the Islamiyya school spent  three years without having an opportunity to celebrate the graduation ceremony, due to the Corona epidemic.
The Sultan maintained that with the determination of teachers and all relavants stakeholders today 800 students have recited the Qur'an with 20 verses.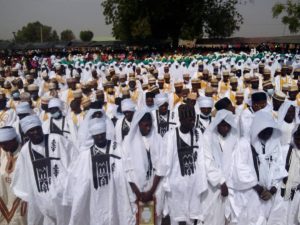 His royal highness also  saluted the talented teachers of the school which was established for more than sixty years and has graduated many people in different positions.
"Our greatest pride is the Chief Justice of Katsina State. Whom  he was one time student of the school.
"This confirms to us that Hizburrahim Funtuwa is a school that should be given assistance towards  it's development in any department.
" I am satisfied with the way the school is being run and with the grace of God, we will stay with the management of the school and we will find ways to assist in its development. The Sultan concluded.
The principal of the school,  Ustaz Salisu Tasiu Funtua spoke about the history of Hizburrahim Funtua as Madrasatu School, which started from the Tsangaya school and gradually changed  to  Islamiyya system, and since its establishment.
He said the school has many branches in some states accross the country, like  Kaduna, Kano  and Zamfara states among others.and now there is a school department for  vocational training department for students to support themselves.
He added that,  from the Islaimiyya school they  have many students who have gone abroad to study. the Head of the School expressed his gratitude  His Highness the Sultan of Sokoto, Alhaji Saadu Abubakar, for attending the ceremony.