Bismillahi Rahmani-Rahim, Wasallallahu Alan Nabiyil Karim,
My fellow Muslim Brothers and Sisters,
Assalam alaikum, Wa Rahmatullahi Ta'ala Wa Barakatuhu.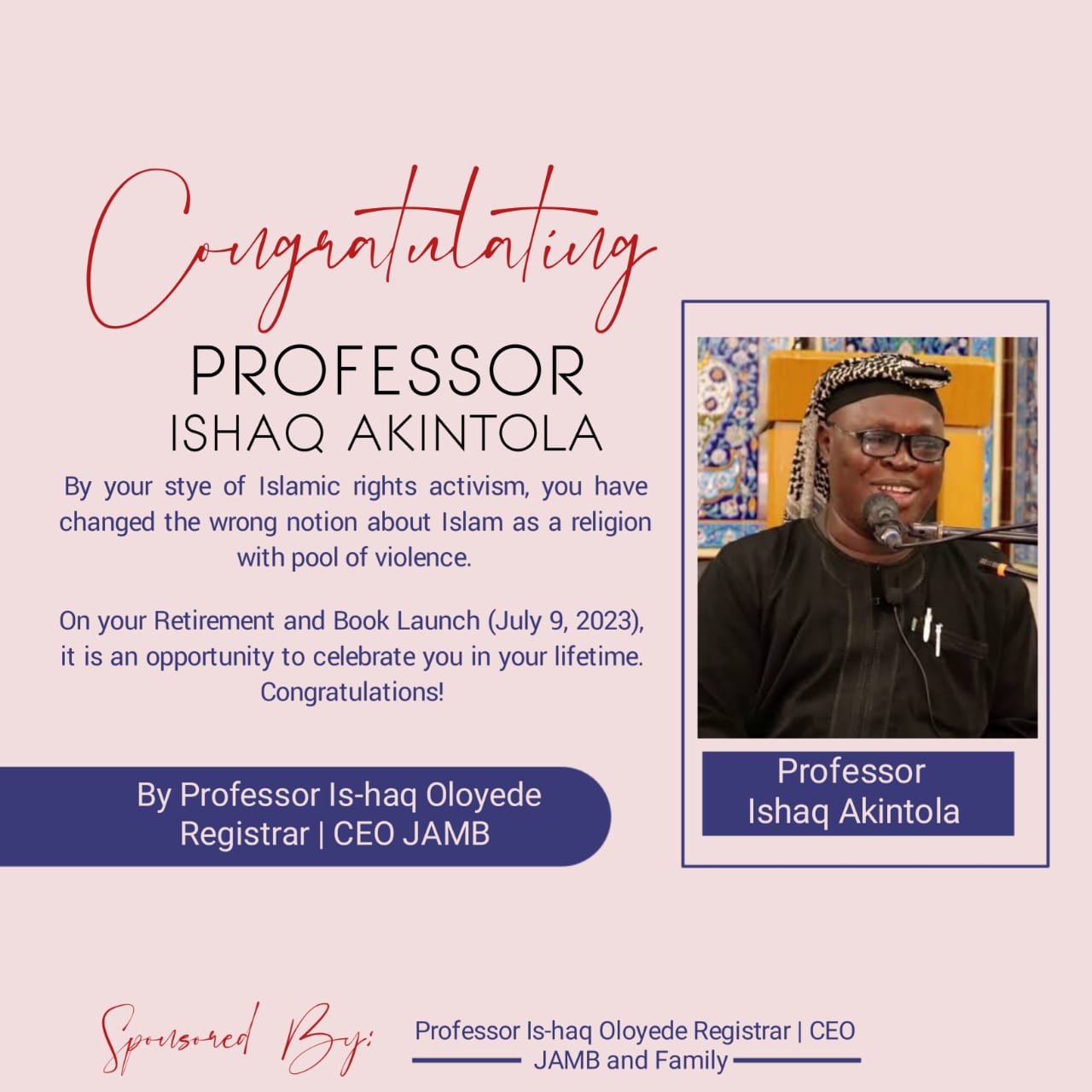 In accordance with Islamic Law, we have the pleasure to announce that today Thursday the 29th Day of Ramadan 1439 after Hijra of the Noble Prophet Muhammad (SAW), which is equivalent to 14th June 2018, has marked the end of Ramadan 1439.
Reliable reports of moon sighting were received from Muslim Leaders and Organisations across the Country, which were duly verified and authenticated by us, the state and National Moon Sighting Committees.
Sokoto, Borno, Zaria, Kaduna, Mubi, Jos, Dutse, Zamfara, Jama, Nasarawa, Yobe and many cities in the Country (were places the new moon has been sighted).
Consequently, tomorrow Friday, the 15th Day of June 2018, becomes the First Day of Shawwal 1439AH and is the Sallah day.
May Allah (SWT) reward us for the Ibadat we performed in the month of Ramadan with Aljannat Firdaus and the prayer we offered for the blessings of Allah for our leaders in Nigeria to succeed in steering the affairs of our great Nation and the World in general, amen.
We also call on all Muslims to continue to live in peace with one another irrespective of religious or ethnic differences for our dear country to overcome challenges facing us.
Eid Mubarak!
Wassalamu alaikum.