Nigeria's medical doctor, former Governor of Kwara State and currently President of the Nigerian Senate, Dr. Abubakar Bukola Saraki, has more good to his personality than the negative the nation's evil oriented political practice has made him to look.
His is not an exception as political devilism dated back to ancestral era when it was very difficult to discover or separate the Godly from the satanic among practitioners in the very undesirable but inevitable political struggle, usually done in battle-like format for the soul of the country.
It is the same reason Nigeria's problem has dragged for long. Else, who would have known that Alhaji Usman Aliyu Shehu Shagari (GCFR) was not the corrupt machine and evil eye of the four years three months reign of his tenure as Executive President in the National Party of Nigeria (NPN)-led Federal Government?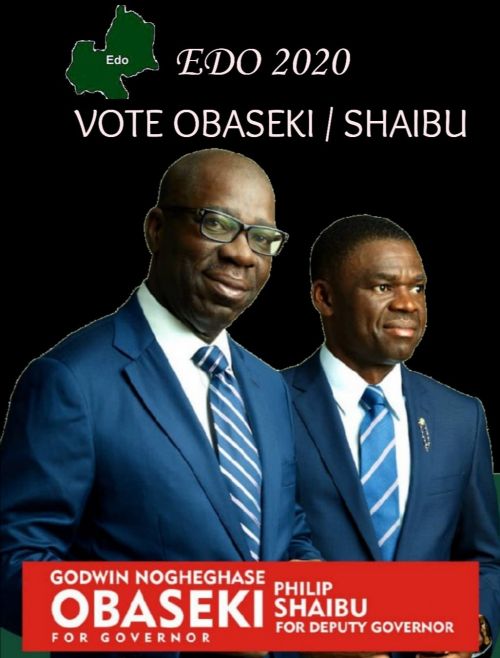 It would per adventure be better said that the last time Nigeria had its better days was under Governor-General of British colony. This is so because the moment Nigeria took independence, when it should relish the freedom to design its destiny as it so pleases, things started falling apart and the centre no longer hold.
Then the Mafiaism began!
Mafiaism is my chosen word for an ideological setting where a few citizens believe they own the Independent Nigeria and, ever since the end of First Republic, which was end of the era for the reign of the founding fathers of Nigeria, they have never allowed Nigerian masses to design their own destiny. Reason Igbo Tribe of the country has problem of trust till today.
If the predicament of Dr. Bukola Saraki is properly assessed, it is the same pattern by which Igbo took Nigeria, under five years of Independence, from the path of greatness that the Igbo dominating the People's Democratic Party (PDP) caucus of NASS have taken him through from the overall love and respect of Nigerian people. But Saraki has better side of humanity than that. He needs no struggle to get the hearts and support of his people of Kwara State at any time due to his good heart towards them. How and where then did Baba Oloye go wrong?
The emergence of Saraki, simply called Baba Oloye, as Senate President is the basis of his problem. Afterall he had been there in the Senate before 2015 without his name linked to any atrocity. The Saraki that I know would not really approve of killing a chicken TALKLESS he would sponsor insecurity. But how better do we describe a politician who uses thugs? Yet all Nigerian politicians use thugs except General Muhammadu Buhari. But his emergence against the will of his party made his case worse. And two things that led him to that was, one, fraternising himself with the Igbo who already at that time had high degree of hate for President Buhari and, two, made as his backers Senators of People's Democratic Party (PDP) and who would never support any single idea that could make Buhari and his APC government succeed.
The Saraki's case got out of hand when, thinking that the toilet tissue weight Igbo/PDP Senators he was sitting upon would save him, he went on dishing all leadership appointments of the Senate to those opposition Senators. It was invariably okay with Ike Ekweremadu who would support IPOB, Niger Delta Avengers and any other group whose stock in trade is inciting to conflict in their destructive activities against the country thinking that way  they would bring Buhari down.
These were the problems. But Saraki would have saved himself by quickly coming under the shade of the party obeying its instructions to revert his appointments. Afterall, nobody would remove him as Senate President especially when the Party's choice that was suspiciously being sponsored by a party leader of concern had been made the Senate Leader. And the crisis created by suspension of Senator Ovie Omo-Agege for being pro-Buhari is unnecessary. Recall that both Saraki's Senate Leader that was removed, SENATOR Ali Ndume, and the replacement, Senator Ahmed Lawan, are today pro-Buhari Senators who would crush anything that stands in the way of the President. That is the problem.
The allegations of assets fraud were supposed to be that Saraki committed a sin against the State. But the State, through the Judiciary, has pardoned and acquitted him of any complicity. Case closed.
Now, the most striking point.
The most unsuspecting would never deny that Saraki is the major owner of the idea giving birth to the resurgence of nPDP and later R-APC both of which are illegal to claim membership of the governing APC. But I gathered that the major protagonists of the nPDP resurgence, strictly speaking promoted  by Rabiu Musa Kwankwaso, have since moved the rebel group away from Saraki the moment they discovered he was not part of them but a core APC member who will let down the rebel group in no distant time.
The discovery was at a meeting they held and the words coming from the mouth of Saraki disappointed Senator Rabiu Musa Kwankwaso, who saw that the plan of nPDP would not succeed with Saraki involvement. He then moved faster than thought upon discovering that Saraki was not with the R-APC that they all seem to have agreed to establish.
That led to the swiftness that was seen in the joining of PDP's Coalition of 42 parties attended by people reported by The DEFENDER as Saraki's men. But in truth, those Saraki's men who attended like Dino Melaye are on their own as Saraki is not part of them.  The fear for those will not leave APC is that PDP politicians are unreliable and can never stick to whatever agreement they have with the nPDP or R-APC decampees just like it has already happened to Dino Melaye in Kogi State where they have already described him as a liability asset that cannot win election in a normal atmosphere unless he is subjected to serious reformation.
*Bashir Adefaka is a Lagos-based Media Practitioner.  Contact him through omope72@gmail.com. Whatsapp: 08163323906.