By BASHIR ADEFAKA
The Sabiganna of Iganna Kingdom and Chairman, Traditional Rulers Council in Iwajowa Local Government Area of Oyo State, Oba Saliu AbuldAzeez Oyemonla Agunloye IV has congratulated Nigerians on commemoration of 63rd independence day of Nigeria.
This was contained in a statement signed by the Oke Ogun king and copy of which was obtained by The DEFENDER.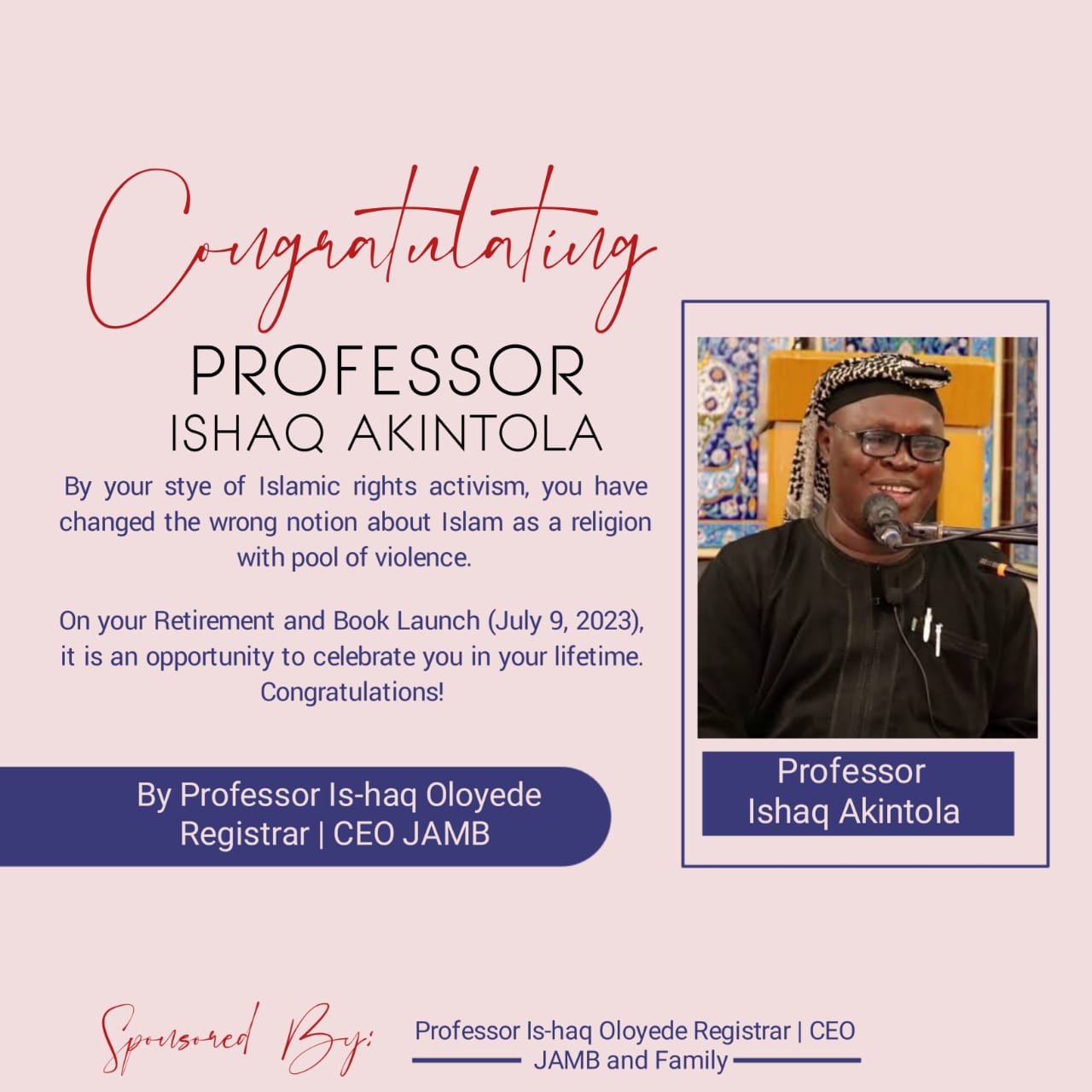 The warrior by cultural heritage yet very highly peaceful Sabiganna said it was important and necessary to congratulate Nigeria on attaining 63 years of independence from its colonial masters.
The monarch maintained that "a special and unique day like this can't be passed by, without expression of notable words to cheer Nigeria and commend her past and current heroes."
Oba Oyemonla revealed that the struggles and efforts shown by past heroes and heroines against the British draconian rule had no doubt led to the freedom the country enjoys today.
He, however, noted that the hardships being experienced in the country currently, but appealed to Nigerians assist President Bola Ahmed Tinubu's administration with prayers and unflinching support in order to get the nation out of the quagmire.
In the other vein, the monarch congratulated Alhaji Ahmed Raji (SAN) on attainment of his new age that is coincidental with Nigeria's date of independence.
The royalty figure described Ahmed Raji as a true son of Oke Ogun, who prioritises and values its development without minding energy and resources involved.
The Sabiganna of Iganna Kingdom prayed Allah to make his current birthday a joyous and cheerful one.
Also, he prayed Allah to grant him longevity, sound health, firm state of mind to witness more of the subsequent dates of birth.