*As Apex Bank's staff allege breach of due process, petition Presidency
Emefiele, it was learned, is placing the 100 Zenith Bank staff into strategic positions in CBN to enable them protect the interest of Zenith after he will have left the apex bank, findings revealed.
There is an ongoing issue bothering on allegation that the Governor, Central Bank of Nigeria (CBN), Mr. Godwin Emefiele, brought 100 staff from Zenith Bank Plc and placed them in strategic positions in the CBN without following due process.
This, we gathered, happened in 2016.
It was further learned that the CBN governor fixed those staff from his former bank in those strategic positions in the apex bank to enable them protect the interest of Zenith after he will have ceased to be CBN governor, our findings revealed.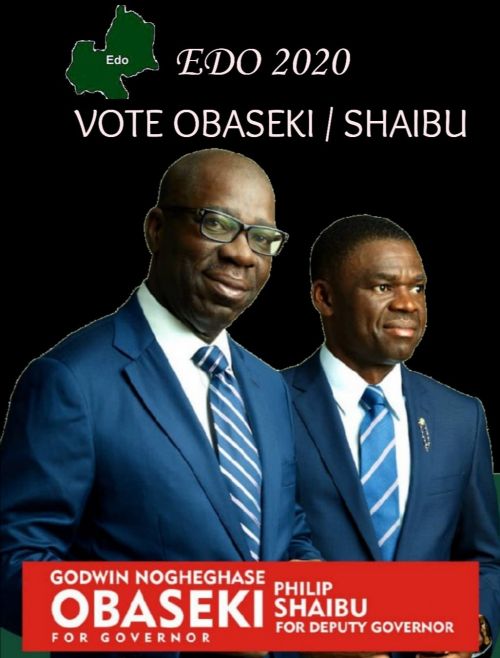 This development was said to be causing disaffection within the Bank as the governor fails to keep to due process in carrying out the appointments.
We learnt that staffers of the Central Bank had written petitions to the Presidency to protest against this attitude of the CBN governor.
Although none of apex bank and Presidency officials could be reached for comment as at press time, a source in Abuja, who spoke under condition of anonymity, confirmed to this reporter that such issue existed and that some of the discomforted CBN staff, who were not pleased with the situation, had petitioned the Presidency over the matter.
Since his appointment as CBN governor, it was further learned, Godwin Emefiele is said to have used the CBN to promote the interest of Zenith Bank.
Godwin Emefiele was Group Managing Director and Chief Executive Officer of Zenith Bank Plc when he was nominated by Mr. Jim Ovia and subsequently appointed as the Governor of the Central Bank of Nigeria (CBN) on June 3, 2014 by Nigeria's former President, Dr. Goodluck Ebele Jonathan.
The Delta State-born CBN chief's appointment followed the sudden suspension by Jonathan of Mallam Sanusi Lamido Sanusi.
Mr. Sanusi's sudden suspension was generally believed to be due to his stand against the corrupt and unconstitutional practices of the Jonathan administration, chiefly of such was the allegation of the missing $20billion from the national treasury.
However, the then spokesperson of the government, Dr.Reuben Abati insisted that Sanusi's suspension was not a vendetta for exposing the financial recklessness of Jonathan administration.
Abati had said that Sanusi was suspended 'based on the need for him (Sanusi) to step aside while the weighty charges of financial recklessness, gross misconduct and persistent disregard for laid down rules and regulations in the management of the Central Bank made against him by the Financial Reporting Council of Nigeria and others are properly investigated'. But up till date, the report of that investigation is nowhere to be found.
Mr. Godwin Emefiele's tenure at the Central Bank is expected to end in 2019.