*Says Nigeria will hit the ground rolling with N7.298 trillion in coming fiscal year
* 'Aggregate revenue available to fund the Federal budget is N4.94 trn'
*As Judiciary budget increases from N70 billion (2016) to N100 billion (2017)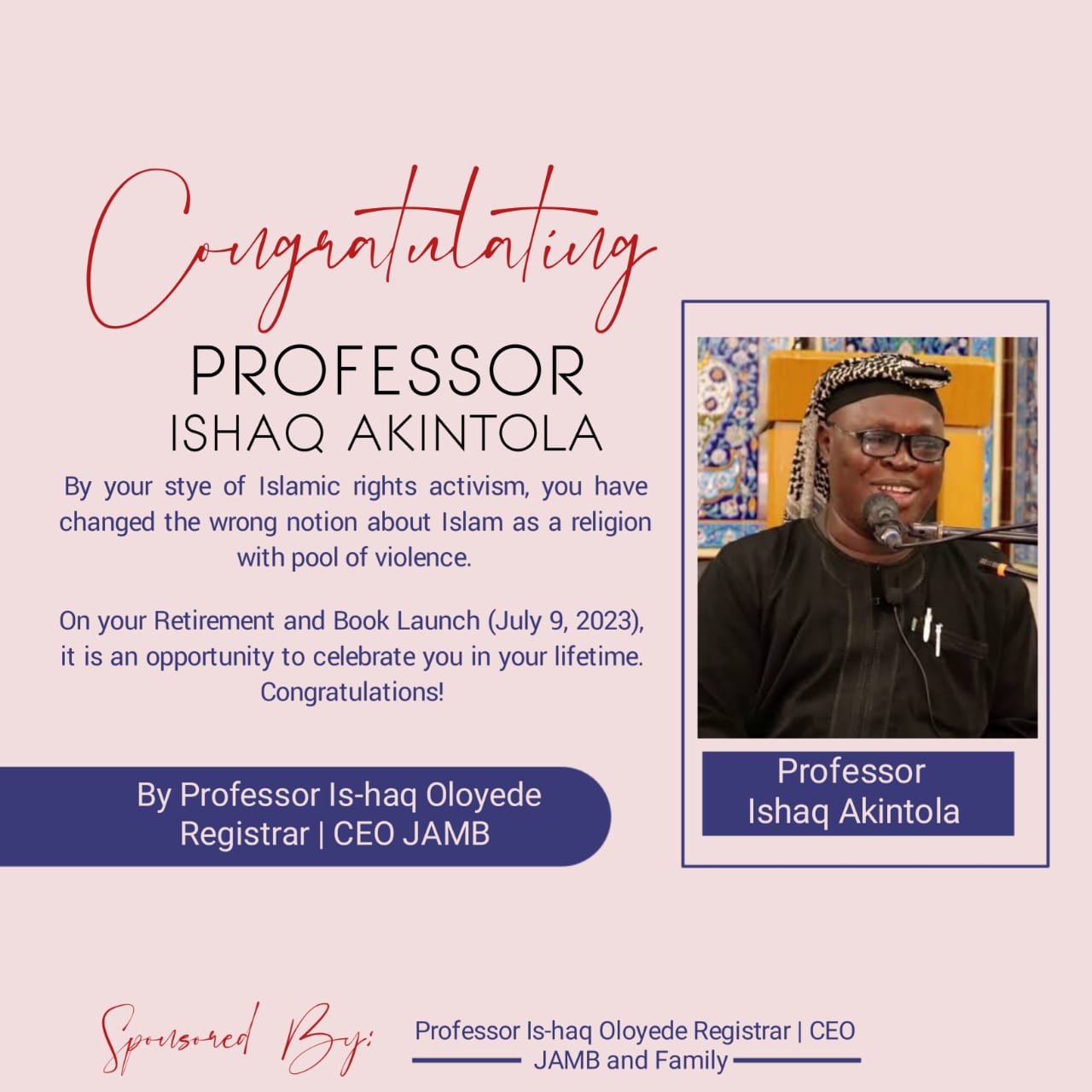 *N213.14 billion counterpart fund in new budget for Lagos-Kano, Calabar-Lagos, Ajaokuta-Itakpe-Warri, Kaduna-Abuja railway projects
By Kemi Kasumu
The aggregate revenue available to fund the federal budget is N4.94 trillion, which is 28 percent higher than that of 2016.  The non-oil revenues, comprising Companies

Income Tax, Value Added Tax, Customs and Excise duties, and Federation Account levies are estimated to contribute N2.8 trillion including N565.1 billion from various recoveries.  The budget has a deficit of N2.36 trillion, which is about 2.18 percent of GDP and that it would be financed mainly by borrowing, projected at about N2.32 trillion

– President Buhari
The nation may be on its way to economic recovery with the 2017 budget presented by President Muhammadu Buhari on Wednesday to the Joint Session of the National Assembly giving the lion share to infrastructure development and rebuilding of the Niger Delta.
According to the President, 30.7 percent of the budget is dedicated to capital projects with the ministry of power, works and housing getting the lion's share of N529bn.
The sum of N500bn is retained for special intervention programme, comprising home-grown school feeding programme, government economic empowerment programme, N-Power Job Creation Programme, Conditional Cash Transfers to the poorest families and the new Family Homes Fund (social housing scheme), he added.
The ministry of power, works and housing got the lion's share of the capital component with N529bn, followed by the ministry of transportation, which has N262 billion, Defence, N140bn; water resources, N85bn; industry, trade and investment, N81bn; interior, N63bn; education N50bn; Universal Basic Education Commission (UBEC), N92bn; health, N51bn; Federal Capital Territory, N37bn; Niger Delta ministry, N33bn and Niger Delta Development Commission (NDDC), N61bn with N92bn for agriculture.
Buhari also said that the allocation for the Presidential Amnesty Programme has been increased to N65bn from N20bn in 2016 budget, N45 billion for the rehabilitation of the North East to complement the funds domiciled at the Presidential Committee on the North East Initiative as well as commitments received from the multinational donors."
The 2017 budget of N7.298 trillion presented by the President  to the National Assembly is said to be funded more by non oil revenues.
The current 2016 budget of N6 trillion is equally being funded more by non oil revenues, an indication that the country under the current Change Regime of the President is truly moving away from total dependence on oil.  Next year, only about N1.985 trillion or 27 percent of the 2017 budget total is projected to come from oil earnings.
President Buhari said the budget proposal was based on a benchmark of $42.5 per barrel and an oil production estimate of 2.2 million barrels per day with an average exchange rate of N305 to the US dollar.
The aggregate revenue available to fund the federal budget is N4.94 trillion, which is 28 percent higher than that of 2016, he said.
The non-oil revenues, comprising Companies Income Tax, Value Added Tax, Customs and Excise duties, and Federation Account levies are estimated to contribute N2.8 trillion including N565.1 billion from various recoveries.
He said the budget has a deficit of N2.36 trillion, which is about 2.18 percent of GDP and that it would be financed mainly by borrowing, projected at about N2.32 trillion.
"Our intention is to source N1.067 trillion or about 46% of this borrowing from external sources while, N1.254 trillion will be borrowed from the domestic market."
Tagged, "budget of recovery and growth", out of the N7.298 trillion budget size, N419.02bn is for statutory transfers; N1.66trn for debt service; N177.46bn for sinking fund to retire certain maturing bonds and N2.98trn for non-debt recurrent expenditure, while the sum of N2.24trn is for capital expenditure, including capital in statutory transfers.
The sum of N15 billion has been provided for the recapitalisation of the Bank of Industry and the Bank of Agriculture. In addition, the Development Bank of Nigeria will soon start operations with US$1.3 billion focused exclusively on Small and Medium-Sized Enterprises."
The judiciary budget has been increased from N70bn in the 2016 budget to N100bn in the 2017 proposal.
As for recurrent expenditure, the president said a significant portion has been allocated for the payment of salaries and overheads in institutions that provide critical public services.
The proposed amounts for such services are:
N482.37bn for the ministry of interior;  N398.01bn for education ministry ; N325.87bn for defence ministry and N252.87bn for the ministry of health.
As part of efforts to fast-track the modernisation of the railway system, he said, the sum of N213.14 billion has been allocated as counterpart funding for the Lagos-Kano, Calabar-Lagos, Ajaokuta-Itakpe-Warri railway, and Kaduna-Abuja railway projects.
The sum of N50bn has been set aside as Federal Government's contribution for the expansion of existing as well as the development of new Export Processing and Special Economic Zones, which would be developed in partnership with the private sector, he said.
He said the ministry of finance was directed to cut some overheads by 20 percent to eliminate all non-essential costs so as to free resources to fund capital expenditure.
"We have maintained personnel costs at about N1.8 trillion.
"The effort to diversify the economy and create jobs will continue with emphasis on agriculture, manufacturing, solid minerals and services. Mid- and Down-stream oil and gas sectors are also key priority areas."
Buhari said the implementation of the 2016 Budget was hampered by the combination of relatively low oil prices in the first quarter of 2016, and disruptions in crude oil production which led to significant shortfalls in projected revenue.
"As at 30 September 2016, aggregate revenue inflow was N2.17 trillion or 25% less than projected projections. Similarly, N3.58 trillion had been spent by the same date on both recurrent and capital expenditure. This is equivalent to 79% of the pro-rated full year expenditure estimate of N4.54 trillion as at the end of September 2016, "he said.
The president said in spite of these challenges,"we met both our debt service obligations and personnel costs. Similarly, overhead costs have been largely covered.
"Although capital expenditure suffered as a result of project formulation delays and revenue shortfalls, in the five months since the 2016 Budget was passed, the amount of N753.6 billion has been released for capital expenditure as at the end of October 2016.
"It is important to note that this is one of the highest capital releases recorded in the nation's recent history. In fact, it exceeds the aggregate capital expenditure budget for 2015,"he said.
"We continue to face the most challenging economic situation in the history of our Nation. Nearly every home and nearly every business in Nigeria is affected one way or the other. Yet, I remain convinced that this is also a time of great opportunity.
In the past 18 months, the President said the country has experienced low oil prices that brought down the foreign exchange earnings  by about 60 percent.
"I will stand my ground and maintain my position that under my watch, that old Nigeria is slowly but surely disappearing and a new era is rising in which we grow what we eat and consume what we make.
He said the demand of the urban consumer has presented an opportunity for the rural producer.
"Across the country, our farmers, traders and transporters are seeing a shift in their fortunes. Nigerians who preferred imported products are now consuming made in Nigeria products. From Argungu in Kebbi to Abakalaki in Ebonyi, rice farmers and millers are seeing their products move.
"We must replicate such success in other staples like wheat, sugar, soya, tomato and dairy products. Already, the Ministry of Agriculture and Rural Development, the Central Bank of Nigeria, the Organised Private Sector and a handful of Nigerian commercial banks, have embarked on an ambitious private sector-led N600 billion program to push us towards self-sufficiency in three years for these products," he said.
He said the country's partnership with Morocco on fertiliser production would create thousands of jobs and save Nigeria US$200 million of foreign exchange and over N60 billion in subsidy.
"Let it not be lost on anyone that the true drivers of our economic future will be the farmers, small and medium sized manufacturers, agro-allied businesses, dressmakers, entertainers and technology start-ups. They are the engine of our imminent economic recovery. And their needs underpin the Economic Recovery and Growth Plan," he said.
Government will however at all times ensure the protection of public interest," he said.
Buhari said, "we clearly understand the paradox that to diversify from oil we need oil revenues. You may recall that oil itself was exploited by investment from agricultural surpluses. We will now use oil revenues to revive our agriculture and industries".
To meet daily 2.2m barrel oil production, he said they will continue their engagement with the communities in the Niger Delta to ensure that there is minimum disruption to oil production.
To enhance the efficiency of the management of oil and gas resources, he said from January 2017, the Federal Government will no longer make provision for Joint Venture cash-calls. Going forward, all Joint Venture operations shall be subjected to a new funding mechanism, which will allow for Cost Recovery.
"This new funding arrangement is expected to boost exploration and production activities, with resultant net positive impact on government revenues which can be allocated to infrastructure, agriculture, solid minerals and manufacturing sectors, "he said.