The crisis within the All Progressives Congress (APC) appears to have reached the point of government intervension as National Secretariat of the party is now sealed off by operatives of the Nigerian Police.
Members of the controversial National Working Committee (NWC) were also reportedly shut out as they were denied access into their offices at the secretariat of the ruling party by security agents believed to be acting on the order of the Inspector-General of Police (IGP), Alhaji Mohammed Adamu.
Several security personnel, including the special forces of the Department of State Services (DSS), had reportedly arrived the secretariat in the early hours of Tuesday.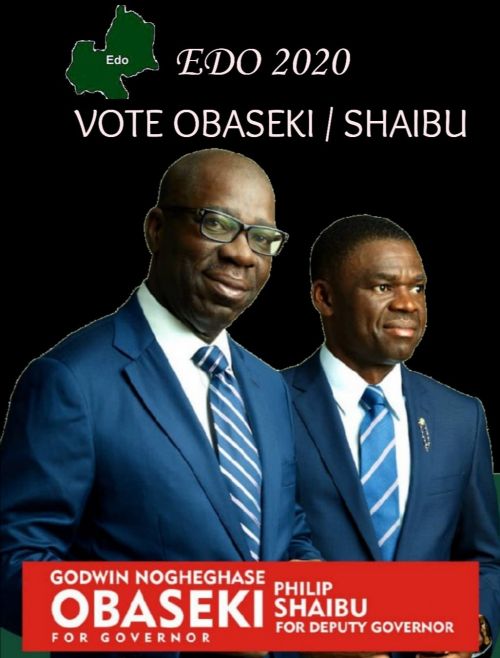 This was happening barely 24 hours after protesters, under the aegies of Concerned All Progressives Congress Members, demonstrated, calling for the dissolution of the present National Working Committee (NWC) of the party and insisting that exactly must be done.
Our enquiries to Force Public Relations Officer, DCP Frank Mba, and Spokesman of DSS, Dr. Peter Afunanya, for their reactions were yet to be replied to as at the time of filing this report.
The DEFENDER reported last night that some APC governors and President Muhammadu Buhari were later on Monday in crucial consultation with the court-installed Acting National Chairman of the APC, Chief Victor Giadom, ahead if an emergency National Executive Council (NEC), which Oshiomhole was always accused to have deliberately blocked from happening.
Until President Buhari vetoed the NWC to call for a NEC late last year during which it ordered Oshiomhole to reconcile all members, which we gathered he still did not do well, the last time such meeting was held was August 2018, according to Progressives Governors' Forum sources.