The Sultan of Sokoto, Alhaji Muhammad Sa'ad Abubakar, arrived Ile-Ife, night of Tuesday February 11, 2020 where he was received by the Ooni of Ife, Oba Adeyeye Enitan Ogunwusi Ojaja II, amidst honour and presentations by troops of Osun State Cultural Group.
Ile-Ife was not the final destination of His Eminence. He was in the seat of Yoruba customs and traditions as a stopover pre-planned by the Ife monarch, The DEFENDER gathered, on transit to Osogbo, the state capital where his main assignment was lying in wait for the Chairman, Traditional Rulers Council of Nigeria, TRCN, Sultan Abubakar, as the keynote speaker at an event themed, "National Summit on Security and (In)security in Nigeria: The Role of Traditional Institution".
The summit, which was put together by Olagunsoye Oyinlola-led Centre for Culture and International Understanding, also came alive as a gathering of royal fathers across Nigeria.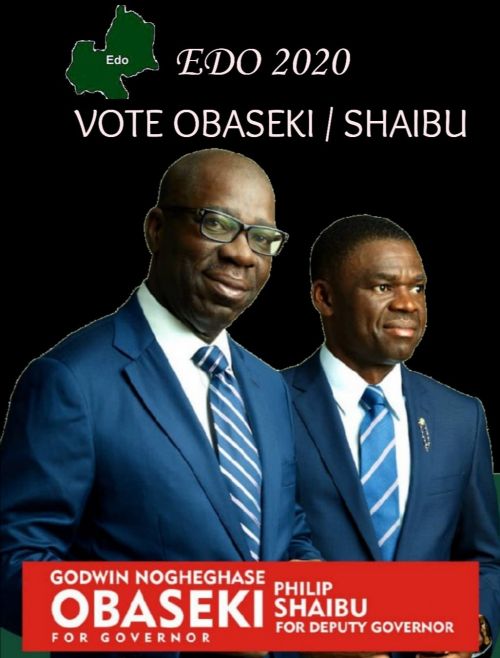 Wednesday February 12 breathed into life like other days of the past and the Sultan was joined at his Ile-Ife lodge by the Arole Oodu'a the Ooni, Oba Ogunwusi, and they both set out on the all-important journey at around 10.10 a.m. to the Seat of Power in the State of Osun, Osogbo. The journey, which took them 30 unbroken minutes to accomplish, saw the Sultan in the Government House, into the warm arms of Governor Gboyega Isiaka Oyetola.
Inside the Government House, Governor Oyetola, who received the Sultan at aexactly 10.45 a.m., told his august visitor that he was very happy to have him in the Government House of Osun State with him as Governor.
Noting and feeling sorry that the Sultan's flight had to be delayed by weather, Governor Oyetola, in jovial manner, said he would not mind to have him for another day should the weather refuse to get clear.
Responding, the Sultan said he had been in Osun Government House for five times and assured the governor of his royal prayers saying, Oyetola found himself in the Government House because it was the wish of Allah and that "since Allah had wished you should be here, you were here and nobody could stop it".
The Sultan, who should have taken off from point of origin at 11 a.m. to arrive destination via Ibadan by 12 p.m., told the governor how he arrived in Osun through Lagos airport due to a very bad weather condition in Ibadan and Akure.
He said he was in Osogbo for a security summit where the role of traditional rulers would be discussed, adding that he looked forward to dwelling more on the topic at the event.
Sultan Sa'ad Abubakar then departed the Government House for the Centre for Culture and International Understanding, which was venue of the event that is the final destination of duty in the day for the Ameerul Mumineen of Nigeria.
Mounting the podium, the Sultan said there is no better club in any society than traditional institution and he seized the occasion to formally welcome the Olowo of Owo Kingdom, Ondo State, who he described as the newest and most recent recruited member, into the club.
The Sultan told the filled-to-capacity hall that there can be no tribe or person better than the other, "we are all equal before Allah" and so, he said, "God doesn't make mistakes but you must just live in peace with one another by tolerating yourselves."
He took the opportunity of the microphone to call the attention of organisers of the event, who said it was put together as gathering of all traditional rulers in the country, to the fact that they did not invite traditional rulers of Northern Nigeria.
He however assured the gathering never to worry as he said, "My presence here alone is a very, very strong indication the entire Northern traditional rulers are with what you are doing here today. As Chairman of Northern Nigeria Traditional Rulers Council, I will pass what you decide here to them as an instruction from you," he said.
"I am a very proud Fulani man and when I will come back, if possible, I will want to come back as a Fulani man," he said noting that Fulani and other tribes had lived together in peace without problems.
He then asked questions "how do we identify Fulani bearing guns and making troubles?  The Fulani that used to be here don't make trouble. Cows could stray into farms, both the owners of farm and owners of cows would shout at each other, speaking in Yoruba, because the Fulani in the land speak Yoruba fluently, and they all got to the palace and the traditional ruler settled it for them and the farm owner would say okay, give me money for what your cows destroyed in my farm and so on," the Sultan went down a memory lane into how traditional rulers had ensured security in the land before.
He then asked: "If our traditional rulers had solved this problem this way before, where did you keep all of those approaches to solving problems?"
The Sultan, who said he was speaking based on reality on ground, deliberately veered off to asking the Federal Government to always put pressure on road contractors awarded contracts so that works on the country's roads would not drag for long.
He said to drag for long in finishing a road work thereby causing hardship in movement for road users is part of factors leading to insecurity. He pointed this out "because an angry person can do anything and when somebody is angry, don't underrate him", he said.
Earlier before the Sultan on podium were Ooni and Prince Olagunsoye Oyinlola, who in their various speeches, said since Federal Government had failed to provide security, the effort by six governors of the South West to give security to their people was in order.
The Ooni particularly recalled that before the political class came to take powers of government from the traditional rulers, security of community was well handled and ensured by traditional institution. He said if need be, they should consult the monarchs because now, he said, "we are ready to work with government in giving security and peace to people of Nigeria."
The Ooni said that brought him to the concept, "Amotekun", which he said was not about breaking Nigeria up, "because Nigeria will never break".
Governor of Ekiti State and Chairman, Nigeria Governors' Forum, NGF, Dr. Justus Kayode Fayemi, a second keynote speaker after the Sultan, had his paper delivered on his behalf by his Commissioner for Art, Culture and Tourism, Professor Rasaki Ojo Bakare.
He rounded up his paper with a call for re-invigoration of traditional institution in Nigeria to enable the monarchs across the country do their job of community security and carry out other responsibilities as they used to do of the old.
This became imperative because, according to him, these leaders cannot continue to fold their arms and watch their communities collapse into chaos due to lack of security.
The DEFENDER reports that Fayemi's concern for improvement and sustainability of culture dated back to his days as first term governor of Ekiti State, when he spoke at an NIIA event in Lagos warning that Yoruba Language would soon go into extinction if the speakers continued to be indifferent towards same.
Speaking, the host governor, Mr. Gboyega Isiaka Oyetola told the audience why his state never recorded cases of farmers/herders clashes and said Fulani and Yoruba in Osun, due to the approach, had related well with one other in peace and harmony.
Governor Oyetola ended his speech in one sentence declaring open the National Summit on Security and (In)security in Nigeria: The role of traditional institution after which the first segment of the event came to an end.
Dignitaries also present included the Owa Obokun of Ijesha Land, Aragbiji of Iragbiji, Olowo of Owo, Osemawe of Ondo, Timi of Ede, Ataoja of Osogbo, Alayemoren of Ido-Osun, Ile-Ife, Oluwo of Iwo Land, JAMB Registrar Professor Is-haq Oloyede and many others at the event where Bisi Olatilo, two other media practitioners and a linguist directed.