By KEMI KASUMU
The Muslim Media Watch Group of Nigeria has called on the 36 State Governors in the Federation to ensure that nobody is discriminated against in the distribution of the ongoing fuel synsidy palliatives.
The DEFENDER reports that the palliatives prigrammw was initiated by President Bola Ahmed Tinubu to cushion the effects of subsidy removal in Nigerians.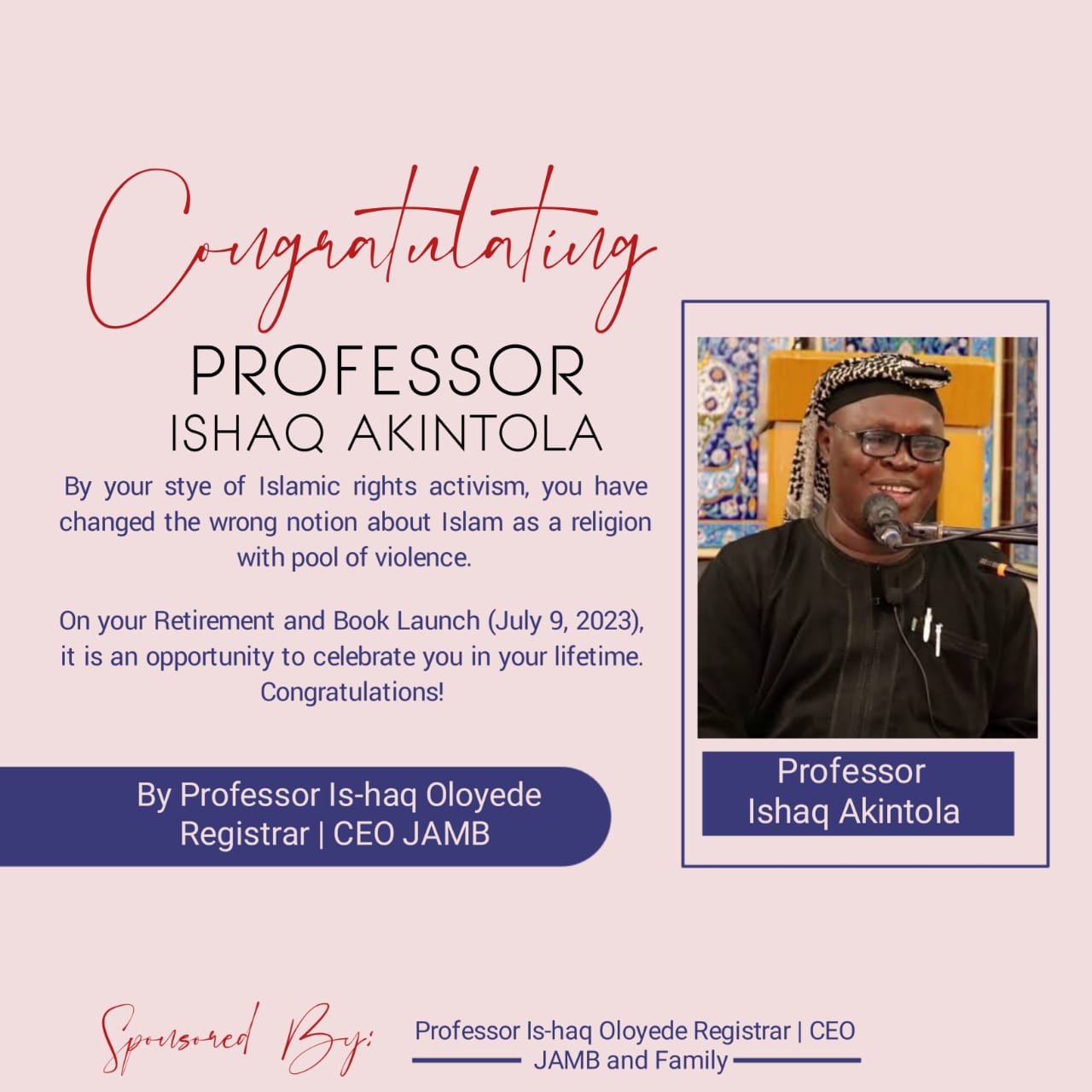 Reacting to complaints emanating from South South and South East geo-politiical zones, the Media Group said while the four zones comprising of South West, North Central, North East and North West are reportedly carrying along citizens of their states in distribution of the palliatives, irrespective of religious affiliation, all states in the South South and South East are excluding the Muslims in their states from benefitting.
Muslim Rights Concern (MURIC) had raised an issue with asking Governor Hope Uzodinma to investigate the attitude that saw Christian Association of Nigeria (CAN) among other groups being considered for palliatives, while leaving the Muslims of the state out of the programme.
The Group's National Coordinator, Alhaji Ibrahim Abdullahi, in a press statement issued Monday, warned the Governors of South South and South East to stop being discriminatory against Muslims, stating that "if President Bola Ahmed Tinubu was magnanimous by giving them food items and funds to take good care of the people in their states in this period of severe pains, it is unGodly for them to segregate or discriminate against the Muslim's in their states both indigenes and non-indigenes."
According to him, across all states and Local Governments in Nigeria, Muslims and Christians bodies should be well represented on the palliatives committees, stating that anything short of that is unacceptable.
Alhaji Ibrahim condemned unGodly attitude in governance and commended President Bola Tinubu for his leadership qualities pointing out that since assumption of office, he has demonstrated – beyond any reasonable doubt – his competence, love and affection for all Nigerians as evidently shown in all his appointments so far and his policy decisions.
He herefore called on all the governors to emulate the President's leadership qualities of non-discrimination against anyone.
Still on palliatives, the Muslim Media Watch Group Leader, called on the Governors not to limit their palliatives to food items, rather they should employ skilled and qualified youths to fill vacancies in the MDAs, adding that that is a greater palliatives that would last longer for various families who are going through serious hadship now.
He prayed for God's continued guidance for President Tinubu so that the Nation could come out of the present economic hardship.
The Group also called on President Tinubu to roll-out his anti-corruption Agenda that would cut-across all aspects of governance such as Economic Revival, Smashing the cartel in the oil industry, repositioning of Naira against other Foreign Currencies and the alledged bribery allegations against some members of the National Assembly; as economy cannot flourish where bribery and corruption strives; Muslim Media Watch Group concluded.