Former President Olusegun Obasanjo and the Peoples Democratic Party (PDP) are in no position to advice President Muhammadu Buhari on governance and nation-building.
According to the Buhari Media Organisation (BMO) in a statement signed by its Chairman Niyi Akinsiju and Secretary Cassidy Madueke, copy of which was sent to The DEFENDER on Tuesday, the President has since May 2015 proved to be a better manager of people and resources.
"We know that much has been said about President Obasanjo presiding over debt relief for Nigeria, but it was under his watch that 54.7% of Nigerians were living in abject poverty, way below the poverty threshold at a time the country's total population was 170 million people.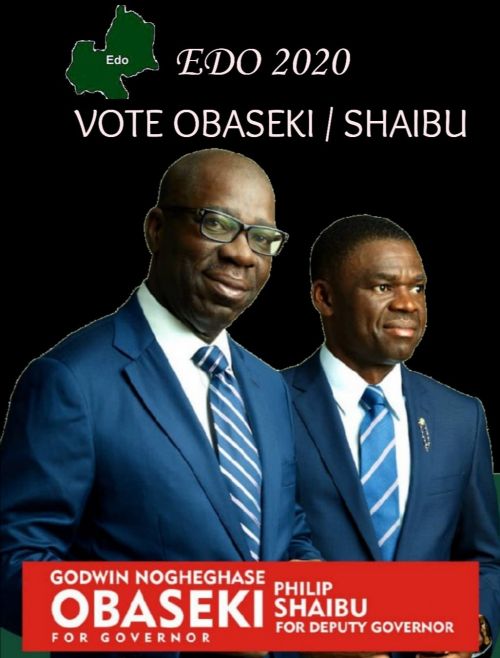 "This was a period that the then PDP administration embarked on a privatization exercise that benefited only its cronies, but pushed many Nigerians into penury, with millions resorting to riding commercial motorcycles, known locally as Okada, for a living.
"It is on record that Obasanjo's idea of poverty alleviation created a nationwide group of 'Keke NAPEP' riders at a time Nigeria was making so much money from crude sales that he could even afford to spend $16 billion on phantom power projects.
"Conversely, the Buhari administration has embarked on a three-phase project that is expected to deliver 25,000MW of electricity in the next few years, at a period that the country has lost 60% of its earnings due to a pandemic that forced a global shutdown and a decline in oil revenue.
"Today, millions of people are being cycled out of poverty with the last National Bureau of Statistics (NBS) figure showing that 40% of Nigerians or 82.9 million, compared to the 2010 figure of 60.9% or 100 million people living in poverty.
"And lest we forget, the Buhari administration has embarked on a N2.7 trillion Economic Sustainability Plan to create and sustain jobs as well as keep money in the hands of Nigerians in the post-COVID era", the group added.
BMO, however, challenged PDP to name one project that the Obasanjo administration completed between 1999 and 2007.
"It is laughable that a party that failed to put Nigeria on a path of socio-economic development on the back of financial buoyancy in 16 years could accuse the present administration of  'pushing the nation into reverse gear.
"We make bold to say that President Buhari actually stemmed the tide of national drift by re-energising a weak economy he inherited and has put it on a path of steady progress before the global Covid-19 crisis set in.
"Even at that, so many infrastructure projects are on-going nationwide and many have been completed in just five years, in contrast with the PDP years when in the absence of a pandemic, Nigeria had little or nothing to show for its high crude sales in the Obasanjo years.
"So it won't be out of place to challenge the opposition party to show Nigerians a single project that Obasanjo began and completed in his eight years of 'good governance' ".
The group reassured Nigerians that the President has his eyes set on bequeathing a good legacy for the country while clearing the mess left by the PDP.