Although Dr. Kemi Olunloyo, a self-styled journalist and social media activist, who broke the news of the death of terrorist group, Indigenous People of Biafra (IPOB) leader, has since come out with report of her overnight investigation clearing the air on the matter, patriotic Nigerians say "no question, Nnamdi Kanu is dead!"
They are saying that the death of the terrorist leader Kanu, who has been on the run after he jumped bail last year, is real and that any other person parading the face and voice of Nnamdi Kanu is an impostor not less than what he himself during his lifetime designed as the "Jubril Sudan" story against President Muhammadu Buhari.
One of the sources told The DEFENDER that whereas President Buhari has since come in the open with proofs and attitudes which convinced the world that he truly did not die, Kanu would need to come down to the public on the soil of Nigeria and tell the over 200 million population why he should be believed that the clone that may soon come in his image is truly him.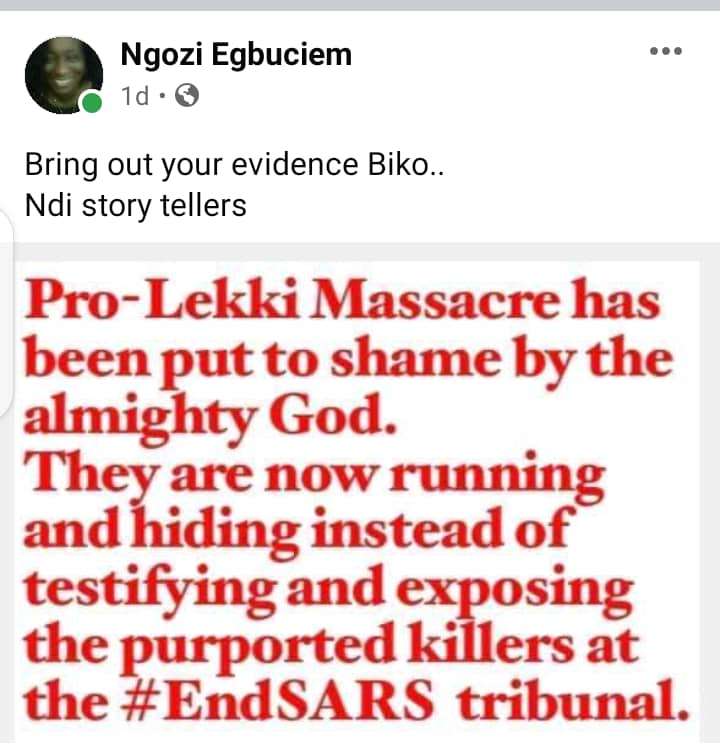 They are however also giving another permutation that the death report may be a ploy to take him off the case at home while he undergoes plastic surgery and come back home to continue to live his life without justice being brought to bear on him.
Most popular of the narratives being the views that Nnamdi Kanu is dead and he died of Coronavirus in Italy and they chose to stand on the first information by Dr. Olunloyo, saying nothing else.
"Nnamdi kanu died of Corona virus in Italy. Any Nnamdi Kanu out there is a double. Just like Jubiril from Sudan. Dr Kemi", one of them, a chemical engineer, posted on her Facebook wall Thursday.
Our investigations showed that those who chose the first information as final are doing so because, according to one of them, "Nnamdi Kanu is known to be behind many of the fake news that have caused crisis in Nigeria and so, we believe there is nobody who can carry fake news against the maker of it."