According to the Ethical Journalism Network, a registered charity in England and Wales, the core principles of ethical journalism provide an excellent base for those who aspire to launch themselves into the public information sphere to show responsibility in how they use information.
There are hundreds of ethical codes of conduct, charters and statements made by media and other professional groups, outlining the principles, values and obligations of the craft of professional callings.
The five most striking of the core principles are Truth and Accuracy, Independence, Fairness and Impartiality, Humanity and Accountability.
Of the five principles, accountability revolves around professionalism and responsible journalism, which is the ability of journalists to hold themselves accountable. All these form the ingredients that measure the level of integrity possessed by a medium.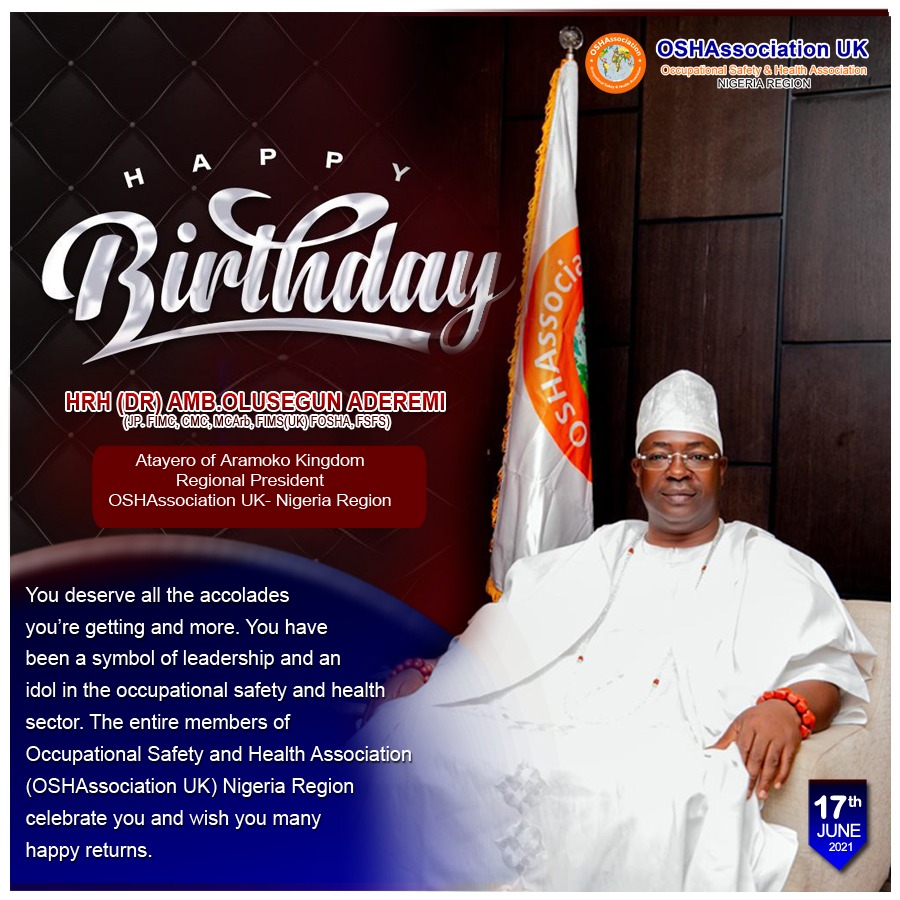 The need to uphold these ethical codes of journalism in order to boost the integrity of the Nigerian media, formed the basis of discussions at a two-day workshop recently organised in Akure, Ondo State, for media professionals in South-West Geopolitical Zone.
The workshop, with the theme: "Ethical Journalism: An Indispensable Asset for Media Integrity" was attended by about 60 journalists drawn from Ekiti, Lagos, Ogun, Ondo, Osun and Osun states.
It was organised by the Nigeria Press Council (NPC).
Resource persons drawn from the academia and other professions ex-rayed the journalism code of ethics and the level of compliance by media professionals.
Dr Qasim Akinreti, who is the current Chairman of the Nigerian Union of Journalists, Lagos State Council, discussed "Professionalism and Nigerian Media – A Professional Self-Assessment".
According to Akinreti, professionalism is expected from a well-trained person in a profession or job.
"Going by this, a media professional must have attained the highest professional education and training for his practice. A profession, therefore, is the vocation or occupation that requires advanced education and training as well as intellectual skills.
"The appropriateness of this definition necessitated the establishment of the Times Journalism Institute and the Nigerian Institute of Journalism  in Lagos,'' he notes.
He urges that journalists must prepare for high media integrity through functional, clearly defined educational standards, licensing and enforcement of performance of standards.
"Competence, continuous training, relevant educational body of knowledge, standards of evolution and improvement programmes are essential in this direction,'' Akinreti argues.
Since journalism requires a high degree of public trust, the NUJ chairman is convinced that it is morally imperative for every journalist and every news medium to observe the highest professional and ethical standards.
"In the exercise of these duties, a journalist should always have much regard for the public interest. Truth is the cornerstone of journalism, and every journalist should strive diligently to ascertain the truth of every event.''
Akinreti, therefore, calls for strict adherence to the journalism code of ethics, urging that appropriate punishments should be meted out to violators by the Nigerian Press Council (NPC).
He suggests that a black book for media professionals should be opened.
"Naming and shaming of erring journalists should be encouraged.''
According to him, industry regulation, especially for the print media in the areas of enforcing discipline, reprimand and naming and shaming techniques by the NPC, in collaboration with the NUJ, Nigerian Guild of Editor's (NGE), Newspapers Proprietors Association of Nigeria (NPAN) must be strictly adhered to.
Also discussed at the workshop is "Fake News Versus Media Integrity".
The presenter, Dr Raphael Abimbola of the Department of Mass Communication, Adekunle Ajasin University, Akungba-Akoko, Ondo State, is worried that fake news has pervaded Nigeria's media space and eroding the integrity of the information industry, apart from its other serious implications.
Abimbola believes that it is the duty of gatekeepers in news processing – reporters and editors – to maintain media integrity by upholding ethical standards in their day-to-day operations.
"Reporters gather reports for publication, while editors process and filter out unwanted materials before pushing out the news to the public.
"The integrity of any profession is determined by the level of adherence to the ethical standards by the practitioners of such a profession. In Nigeria, journalism wears the toga of a trade union and also claims to be a professional body.
"The presence of the social/new media breeds fertile ground for fake news. Fake news threatens the integrity of the media, both social/new conventional/traditional,'' he argues.
According to Abimbola, the responsibility of upholding professional integrity rests on the gatekeepers and they should strive to curb fake news.
"Fake news is spread by both the new media and the conventional media…the new media are more fertile grounds for its spread due to the peculiarities in news processing.
"Whenever a news medium publishes a report that turns out to be fake, such a medium is de-marketed in many ways: It loses a large portion of its audience and consequently loses revenue in sales and advert.
"It faces litigation from the victims – those offended by such reports – and more importantly, faces the shame of retracting such a report.
"Nothing hurts managers or owners of media firms as retracting a report that turns out to be false.''
Dr Felix Talabi, a Mass Communication Lecturer in the Redeemer's University, Ede, Osun, calls for synergy between the mass media and security operatives as a strategy to stem political violence and promote national security.
"Mass media should appraise situations and give critical analyses that will uphold and promote peaceful co-existence of different groups and ideologies within the society.
"They should not allow themselves to become toys in the hands of the political elite to be used as apparatuses for personal aggrandisement. They should remember that they exist to liberate imprisoned political consciences,'' Talabi says.
According to him, while government is expected to do the right thing, the mass media is expected to checkmate the excesses of government.
"Cordial relationship among media houses is key to speaking with one voice in order to suppress tyranny and uphold national security. Media professionals and security operatives should be partners in progress; hence, security personnel should work with media practitioners as watchdogs.
Also, Dr Bisi Olawunmi, Senior Lecturer and Acting  Head, Department of Mass Communication, Adeleke University, Ede, Osun, is convinced that the code of ethics is a strong tool for responsible and objective journalism.
Olawunmi, a retired Deputy Director of the News Agency of Nigeria (NAN), regrets low level of compliance with the code of ethics by journalists, especially reporters.
"A review of Nigeria's operating media environment shows inadequate compliance with code of ethics in reporting, thereby limiting the credibility and believability of media, with adverse consequences on the viability of media as an enterprise.
"Media's dual mandate as both a public trust and a commercial venture, particularly privately-owned media, compels many media entrepreneurs to embrace sensational and titillating reporting as a patronage-attracting strategy.
"Governments, law and social institutions are in ambivalent in relationship with media in its reporting function, sometimes enhancing and at other times constraining.
"The ombudsman, the in-house media critic, has remained a failed experiment. Lack of prescribed qualification and training to practise journalism greatly constrains ethical reporting in situations where reporters lack philosophical understanding of the profession/vocation they engaged in,'' Olawunmi argues.
He acknowledges great enthusiasm among reporters, but believes that enthusiasm deficient in an understanding of tenets of journalism cannot optimally serve public good.
He urges the Nigerian Press Organisation to encourage adherence to code of ethics by its member-associations, especially with regard to news reporting.
"The Nigerian journalist must realise the primacy of reporting and ensure due diligence in carrying out the function. Recruitment into the journalism profession should be more stringent, with emphasis on those with professional qualifications.
"Orientation and re-training should be constantly undertaken as part of capacity building and updating.
"Media houses should implement quality control by ensuring all news items are edited before being authorised for publication,'' he urges.
The lecturer calls on the NPC to devote more resources to its research and documentation division for study on media performance, including infringement of code of ethics and flawed reporting, and publishing same as a way of exerting moral pressure on the press to take compliance more seriously.
"Such studies will also form a database for research by scholars; thus, enhancing the relevance of NPC,'' he adds.
The Acting Executive Director of NPC, Dr Victor Egharevba, notes that journalism impacts directly or indirectly on individuals, groups and institutions.
He, therefore, advises that media professionals must be guided by some norms in the discharge of their responsibility of transmitting information.
"The press plays a significant role in the society. People depend largely on the media to create images, form opinions and get guidance on issues.
"Putting out news items whose veracity and integrity are not established can erode trust and credibility of the media.
"It will be very sad if the public loses confidence in the media, the only institution saddled with the constitutional role of monitoring governance and holding government accountable,'' Egharevba emphasises.
He is convinced that it is morally imperative for the mass media to observe the highest professional and ethical standards in carrying out their duties in order to build and maintain public trust.
In a 15-point communique issued at the end of the two-day discourse, the participants recommend that news must be written to benefit the audience, urging that social disorder reports must be discouraged.
They also declare that citizen journalism is a misnomer, advising that information freelancing should rather be adopted.
The participants urge that code of ethics should be the moral guidelines and should be voluntarily subscribed to and internalised by professionals as a way of life.
They urge news gatekeeper to guard mass media integrity well by upholding ethical standards in their operations, adding that media professionals should intensify their watchdog function and check excesses of governments.
By Abdulfatah Babatunde/News Agency Of Nigeria (NAN)