By BASHIR ADEFAKA
Nigerian Army has produced a professir in Lieutenant Colonel Abubakar Surajo Imam, who emerged the first officer on whom the peak of academic title would be conferred from among serving personnel of the Army.
Imam was honoured with the title of Professor by the Nigerian Defence Academy (NDA) and is now a Professor of Mechatronics Engineering.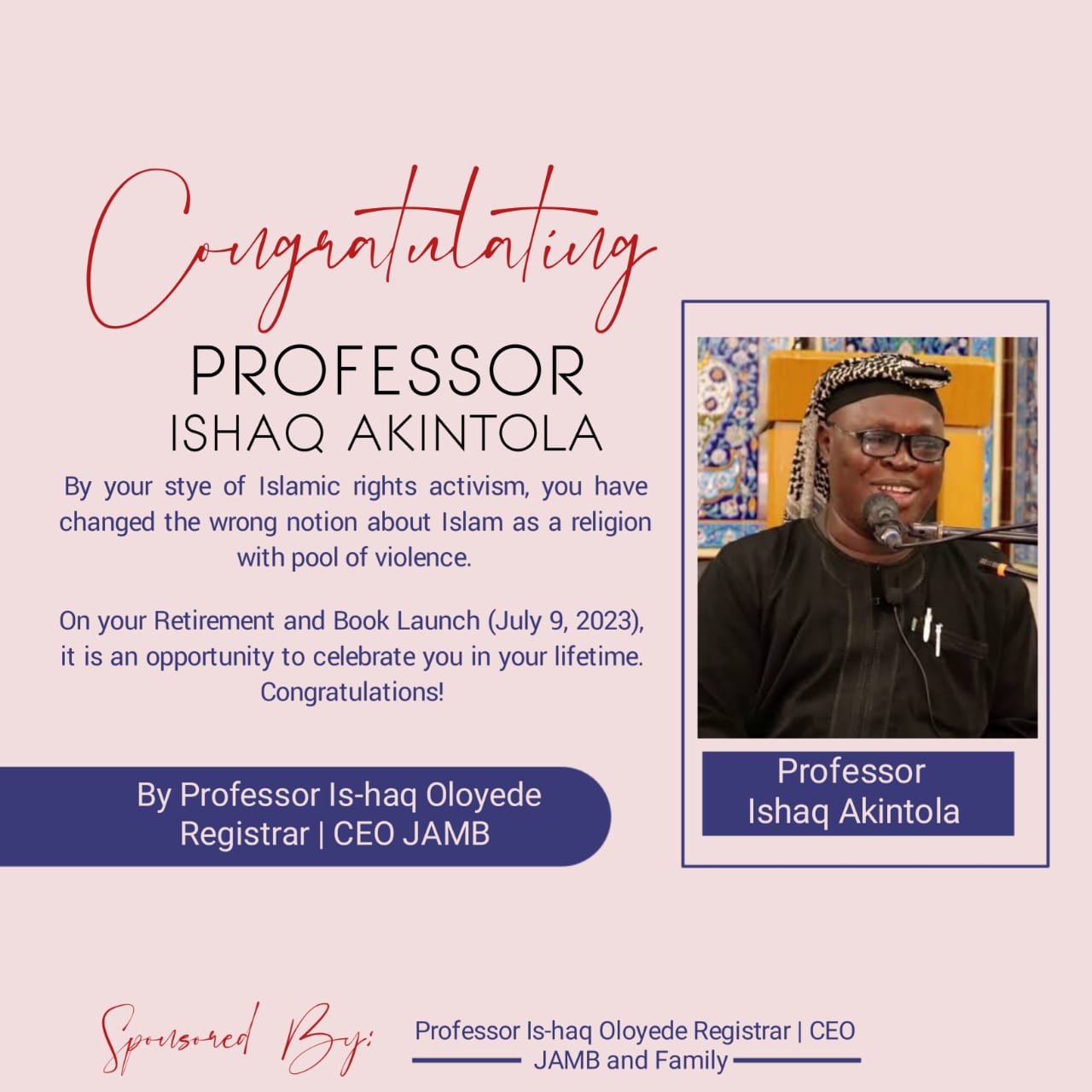 The Registrar of the Academy, Brigadier General A.M Tukur, who disclosed this in a statement, said the promotion of Lieutenant Colonel Imam who is also the Head of the Department of Mechatronics Engineering, was ratified during the NDA Council meeting in September and took effect from October 1, 2022.
The statement explained that the Academy's Council's decision was a reflection of the confidence and recognition of the contributions of Imam to the Department of Mechatronics Engineering of the NDA.
In addition, he said that the new professor has provided exemplary services and upheld the standards of excellence expected in his field.
The new professor hails from Kankia in Katsina State and holds a Bachelor's degree in Mechanical Engineering from Bayero University, Kano State. He is also a master's degree holder in Mechatronics from Newcastle University, United Kingdom, and PhD in Mechatronics and Robotics from the same university.
He joined the Nigerian Army as a member of Short Service Combatant Course 32, and was assigned to the Nigerian Army Corps of Electrical and Mechanical Engineering.
During his military career, Imam later converted to Regular Commission, and served in numerous units 1 Base Workshop, Technical Group EME, HQ Nigerian Army Electrical and Mechanical Engineering Corps and Defence Industries Corporation of Nigeria (DICON).
The new professor is an Examiner and Member Central Selection Committee for Master's and PhD candidates being sponsored by the Petroleum Technology Development Fund