*All we've done is testing the microphone, Youths set for APC campaign
*Don't believe propaganda that Nigerian youths not with APC – Israel
By BASHIR ADEFAKA
Despite misinformation being peddled around with claims that young people, with whom the largest percentage of population resides, are not and will not be with the ruling All Progressives Congress (APC) in the 2023 election, the testing of microphone as seen in Ibadan, Akure and other parts of Nigeria, which climaxed in the Progressive Young Leaders Summit in Abuja, between Sunday and Monday, have been given as just a tip of an iceberg and proofs to show that APC remains the party to beat in the coming general elections.
Our investigations further revealed that efforts being made by opposition groups, either as professional, civil society and even academic, to paint the APC black, especially as led by President Muhammadu Buhari, continued to fail more as more Nigerians, especially youths, are being exposed to the truth they have been prevented to know.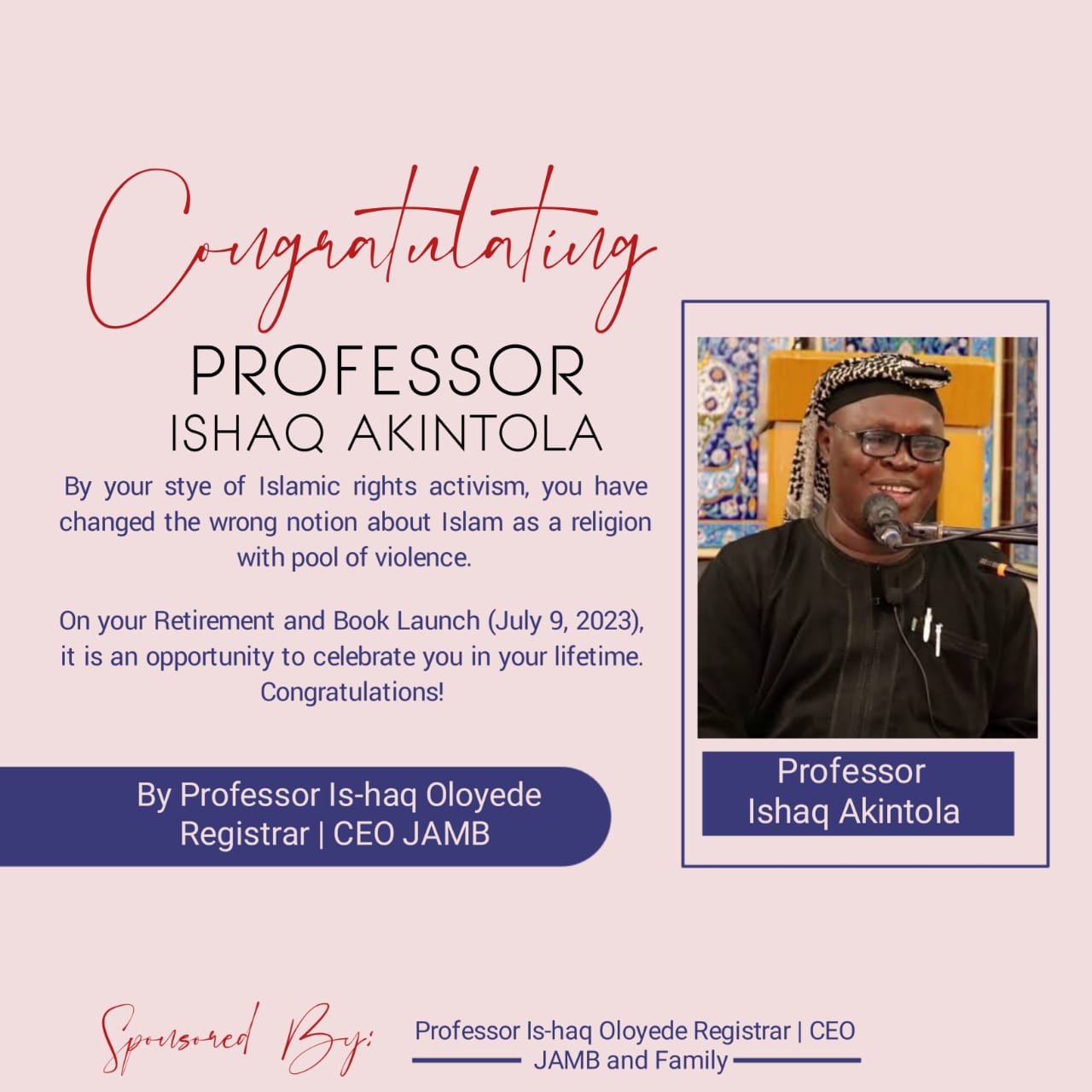 It will be recalled that the main media have come under scrutiny of allegation of deliberately underreporting the achievements of the APC-led Federal Government especially in the area of security and economy.  The DEFENDER was able to extract facts about what is being generally presented to Nigerian reading public as unending insecurity as untrue and that the issue of economy is not being the exact presentation of state of economy of the country.
This was further supported by answer given to questions about strike of the Academic Staff Union of Universities, which said that there is no single person in the union, who can justify the prolonged strike that kept students out of schools for over six months, adding that there has been no government since the return democracy in 1999, which has funded education, especially at the tertiary level, like the Muhammadu Buhari-led APC Federal Government.
It also cleared the air on what is being over-bloated as APC's failed promise on fighting insecurity as a "mischief" as, according to some Nigerian youths who spoke to The DEFENDER, the insecurity APC promised to tackle, which is Boko Haram in the North East, has been tackled successfully but that what is happening currently in terms of banditry in North West, North Central and IPOB terrorism in the South East, which are understandably fresh developments, are also being spoken to in the Language they understand.
Saying the youths have spoken, one of the sources, who would not like to be mentioned, said those, who are calling APC a failure to the extent of running down their own country, and doing so in collaboration with some foreign agents, should be put off as having no message to pass but just rolling empty drums that make no more or less than noise.
These were coming on the backdrops of what has been described as double-standard by some student group members who, according to our findings, should know the truth but deliberately chose to hurl blames on the Federal Government leading to their blockade of aviation activities at the International Airport Road, Lagos on Monday.
It will be recalled that, while disrupting activities at the airport on Monday, members of National Association of Nigerian Students (NANS) backed by ASUU leadership, were heard and hyped by some media platforms telling their listeners the concocted story of "how the government neglected students" by keeping them out of universities for as long as the avoidable strike imposed by Academic Staff Union of Universities (ASUU) has lasted.
But the fact-checks, puncturing the claims, revealed that the strike is not only unnecessary but that there is no justifiable reason for it to ever hold, neither has there been possibility of verifying the claims of lack of funding, as there is no government since return of democracy in 1999, out of which the major opposition ruled for 16 years before APC came – only seven years ago – that has funded education especially at the tertiary level like the Buhari-led APC Federal Government.
On economy and food security, one of the sources told us that, "It is only a human being with heart of the devil that will not appreciate how the APC government has managed to hold this country together against many threats, be it internal, international or natural, to the Nigerian economy and the nation country still survives where super nations cry," he said.
He added that, "I will continue to ring it to their ears, the truth they hear but pretend not to hear and they see but pretend not to see that, the Buhari Administration, which kicked off the APC administration of Nigeria and has continued to govern as appropriate since 2015, hat it not done enough economically, the COVID-19 lockdown that held down the world for the whole of 2020 would have wiped out our country due to hunger and financial incapability. That did not happen. We are still able to even continue with our infrastructure and agricultural revolution. Where is the failed state, where is the lying APC in all of that?
"None! Because those claims that APC has failed Nigeria in terms of fulfillment of campaign promises do not exist. If you say APC imposed hunger on Nigerians and you have failed, yourselves, to take the party and its government to the public court over its massive investment on agriculture through the Central Bank of Nigeria, it means you are, yourselves, the ones committing misinformation, which has is punishable by law.
"They even make another claim about failed promise of fighting corruption. How? They say because under the government you have an Accountant-General with several billions of naira alleged against him. But when we asked them, how do you call a government that discovers corruption under it and nips it on the bud corrupt? They quickly went underground because they did not want to be reminded how under their own government, corrupt ministers and other government officials were even defended and up till today, they are still finding ways of shielding them against justice.
"All of them that started the campaign of 'hunger in the land' to take the APC out of power in 2019 were put to shame when, not only that President Muhammadu won the electoral battle, despite international conspiracy and lobbyism employed by the 44-party opposition they called Third Force coalition against him from all fronts – using religious and ethnic divisionism – but also, even after the electoral victory and, shortly after the pandemic lockdown came and foreign nations, where food items were being imported into Nigeria, shut their ports and borders against us, Nigerians were able to feed. We survived by food produced locally. It would have been disastrous, but APC government of Buhari saved the nation by its performance on economy and food security.
"At any rate, it is not surprising that they had to resort to propaganda to say the Nigerian people particularly the youths are not with the APC, using the unpatriotic behaviour of some misguided #EndSARS protesters and ASUU-backed NANS protests to justify their claims. I can assure you, they lie like devil," he said.
Sources vindicated
Although none of our sources subscribed to being mentioned, they appeared to have been vindicated by resounding successes recorded from the Progressive Young Leaders Summit, organised by the APC Youth Leadership, at the International Conference Centre (ICC), in Abuja between Sunday 18 and Saturday 19 September, 2022.
At the two-day conference, youths from across Nigeria, defiled rain and thronged the venue in the nation's capital to be counted as part of the process for deciding on which political party's side the pendulum of Presidency fall for another tenure beginning from May 29, 2023 and so they chose side of All Progressives Congress candidates.
Ostensibly impressed by the massive turnout and show of support for APC by the Nigerian youths, the APC National Youth Leader, Hon Dayo Israel, said Nigerian youths are supporting the party's presidential candidate, Asiwaju Bola Ahmed Tinubu and urged Nigerians home and in the Diaspora to discountenance the claims that Nigerians, particularly the youths, are not with the party.
Israel said the APC was not worried about the plot of those oppositions either as politicians or in whatever forms they come, using some people on social media to paint Tinubu in a bad light.
He noted that many Nigerians have been positively impacted through the TraderMoni, MarketMoni programmes and grants to young entrepreneurs, describing the party's social investment programmes as having benefited many families in communities across the country.
"Many young people are part of the APC and we are proud to have them. We have more young people outside. Don't listen to all the propaganda that young people are not with our party," he said.