By BASHIR ADEFAKA
President of Brazilian Descendants Arts and Culture Association, Major General Abdullahi Adekunle Martins (Rtd), was among dignitaries that graced a cocktail marking the Brazilian National Day in Lagos on Tuesday September 5, 2023.
The Brazilian Descendants leader, who had commanded several Army formations and commands before his retirement from the Nigerian Army in 2015, attended the event on invitation of Consulate of Brazil in Lagos accompanied by another leader of the group, Ambassador Ladi Martins.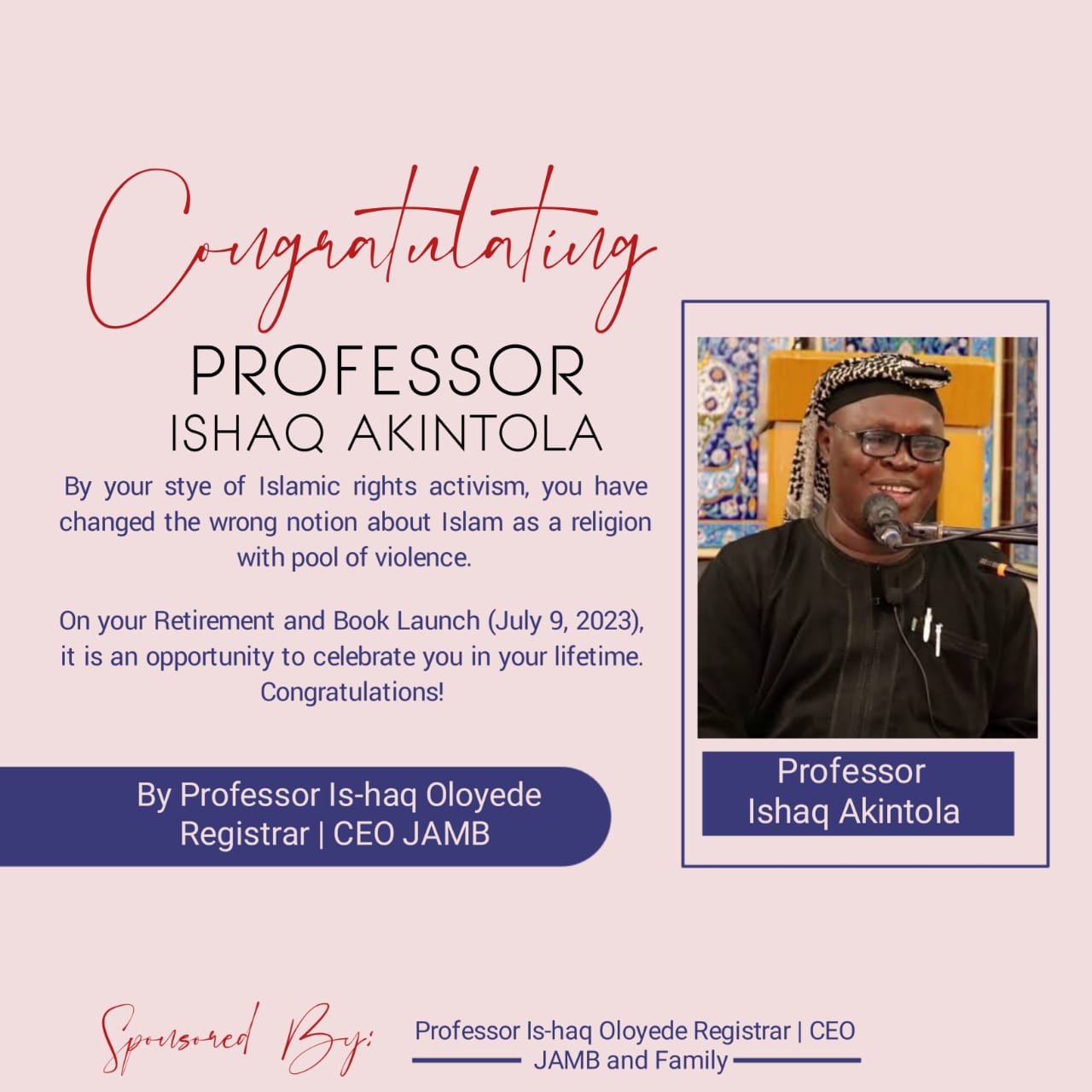 The all-important event saw the Retired General and others hosted on board the Brazilian Naval Ship "BNS Liberal Frigate" at the later hours of Tuesday, after the Naval Ship, whose purpose in the country was earlier reported in some local media as unknown, had berthed at the Apapa Port.
The cocktail coincided with arrival of the Brazilian Ship, which was on an annual visit of West coast of Africa, Nigeria inclusive, to train military personnel of Africa in a South South multilateral relationship.
Our investigation showed that details of movement of guests to the venue of the cocktail was given in the invitation letter, signed by the Acting Consular General of Brazil in Lagos, Mr. Luisivan Vellar Strelow, and sent out to guests.
Movement of guests to the Brazilian Naval Ship berthing point at Apapa Port was handled in collaboration with the Lagos State Ferry Services (LAGFERRY) through Lagos State Waterways Authority (LASWA) and the event, we can comfortably report, went well and successful.
The DEFENDER reports every September 7 marks Brazil's Declaration of Independence from the United Kingdom of Portugal, Brazil and the Algarves on 7 September 1822. On this date, a public holiday is observed in Brazil as National Day.
Ahead of this year's edition of the Brazil's Independence Day holding in Brazil on Thursday September 7, its Embassy in Nigeria organised the Tuesday's cocktail which the Brazilian Descendants Arts and Culture Association (BDACA) fully participated in, with the attendance of its leadership led by BDACA President, General Martins.