By FUNKE OLAODE (THISDAY)
Funke Akindele, a.k.a. Jenifa is one of the Nollywood stars who have etched their names in the hall of fame. The actress who never ceases to impress since she ventured into the movie industry 25 years ago as a child, has continued to break boundaries and climb to new heights.  Versatile and industrious, the actress who hails from Ikorodu, Lagos State is also a politician. Her latest cinematic offering on the Amazon Prime Video drama series, 'SHE Must Be Obeyed,' opened the dark secrets in the entertainment industry. It is apt and timely considering the recent happenings in the sector. Funke Olaode encounters the humble Akindele, who advises that young artistes should follow due process while seeking fame in the entertainment industry.
What does it take to be relevant in one's field? Determination, commitment to duties, versatility, dedication and more. She ticks all the boxes and is still counting.  Funke Akindele has lived through the lens of the camera as a child actor since 1998. And years later, the popular Jenifa character impacted film and television with Akindele being one of the few female trailblazers who have remained consistent in breaking boundaries from acting to producing.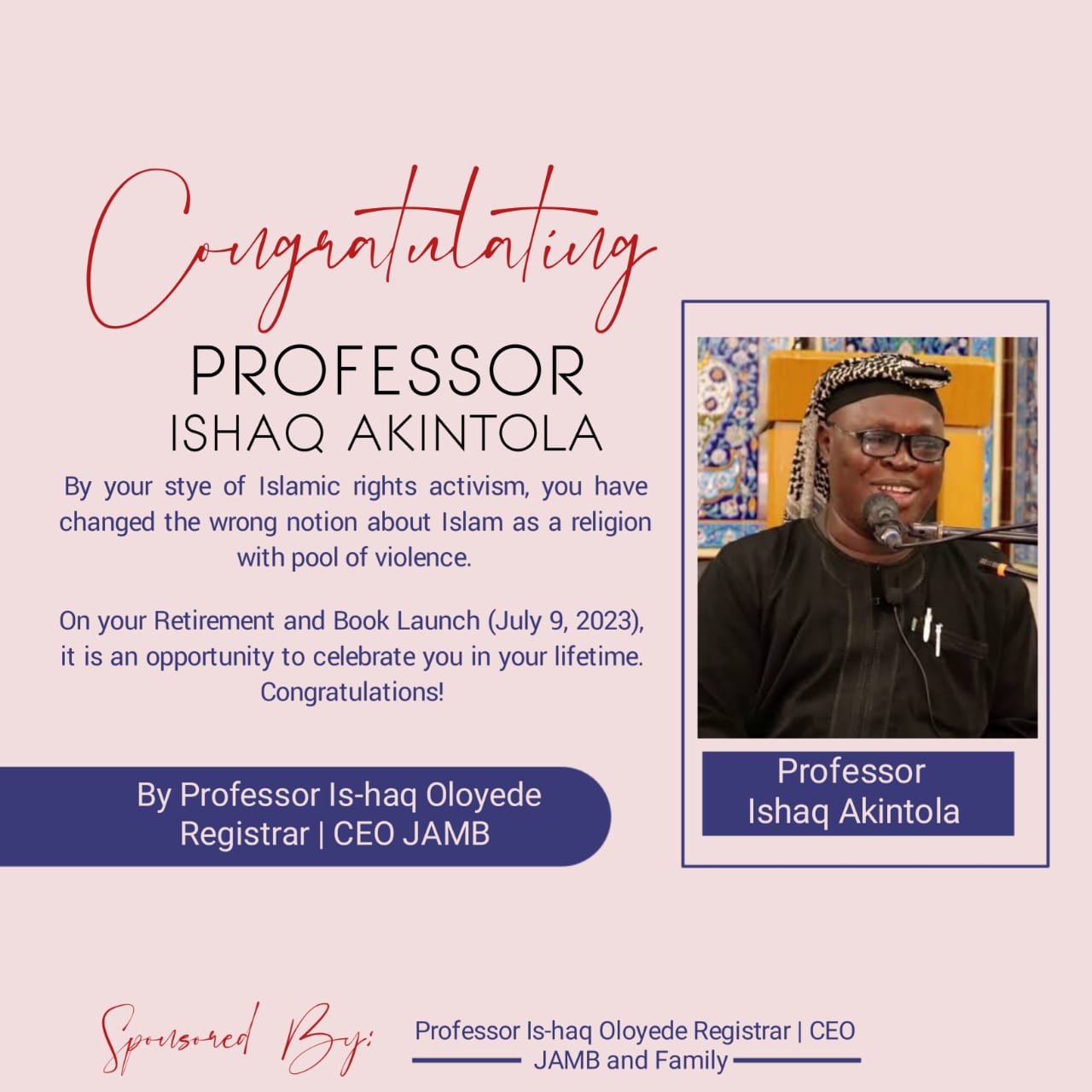 There is no denying the fact that most people see Akindele as a screen diva, a compelling performer, and a savvy businesswoman. With many heights conquered, many believe there is hardly anything that this incredible woman can't do. She has produced award-winning stories. Her brilliance in her trade has earned her fame and fortune. Her movie "Battle on Buka Street" currently holds the record of being the highest-grossing movie of all time in Nigeria, breaking the two-year record of her movie "Omo Ghetto: The Saga."
According to a statement broadcast by the Cinema Exhibitors Association of Nigeria (CEAN), in February 2023, the movie grossed over N640,000,000 after maintaining its number one spot for many consecutive weeks. Akindele has the most wins at award shows like AMVCA and NEA Awards.
Akindele came into the limelight after starring in the popular United Nations Population Fund (UNFPA)-sponsored sitcom "I Need to Know" which ran from 1998 to 2002. She played Bisi, a curious but highly intelligent secondary school student. However, her major big break came in 2008 when she appeared in the movie Jenifa.
Akindele's consistency on screen has paid off. In recent years, she has built her own brand and fan base. Admired by many, Akindele is like a phoenix; one who has weathered the storm and moved on.
Recently, the attention of her fans was caught in her latest exploit when she starred in a five-part miniseries, "SHE Must be Obeyed."  As her fans held their breath for the arrival of Akindele at the premiere of the series held at Filmhouse IMAX, Lekki, Lagos, the air was electrifying with charming appearances on the red carpet.
The event was like a roll call of Nollywood greats as they arrived at the Film House venue in their elegant forms with each rolling high and higher with all of the excitement for the love of the job, going through necessary profiling by storms of photographers and social media influencers, who moved to have shots of them as they stepped on the blue-carpet arena, individually or in groups.
At around 9pm, the time everyone had been waiting for finally arrived.  The star of the moment, Akindele walked majestically into the venue looking regal and radiant in her simmering black short gown. Akindele, though led by other stars in the movie, was obviously the star of the night as she was surrounded by the media.
The well-tempered series, 'SHE Must Be Obeyed'' is apt and timely following the recent happenings in the entertainment industry with controversy that trailed the death of an upcoming young artiste, Ilerioluwa Oladimeji Aloba popularly known as MohBad.  Bullying, harassment, and in-fighting are all part of the intrigues of getting into the entertainment scene. Akindele believes that the movie will educate the younger generation of artistes showing them that beyond the glitz and glamour, there are lessons to be learnt and due process to be followed to see the bright light at the end of the dark tunnel while seeking fame.
"Young artistes need to be educated, and we need to organise many seminars and workshops to let them know that they are essential; yes, you want to be seen, but you would have to go through the correct phases."
Akindele noted that she wrote the script to teach moral values. The captivating miniseries features a stellar cast such as Funke Akindele, Lateef Adedimeji, Nancy Isime, Akah Anani, Patience Ozokwo, Mike Ezuronye, and Rachael Okonkwo, among others.
Responding to this reporter in a chat, Akindele, the embodiment of the 'SHE' in the new film, said: "Synopsis? I will not let the cat out of the bag but 'SHE Must Be Obeyed' is all about a character called 'SHE' and how she wants to remain on the top not minding whoever is hurt, not minding who is trampled upon.
"'SHE' the character is very condescending, a bully. And we have a lot of bullies in the entertainment industry too. In any sector, you have a bully everywhere as long as there is a hierarchy.
"And 'SHE' Must Be Obeyed' centres on the competition in the entertainment industry, the music industry and we decided to work on Afrobeat, you know Afrobeat is from Africa, from Nigeria and we have to explore what we have.
"So in 'SHE Must Be Obeyed' you get to see competition, drama, fashion, and music, all put into one. Upcoming ones want to showcase their talents, unfortunately, they do not study their contract and they do not get a lawyer or anyone who is experienced enough to educate them.
"All these things affect them and at the end of the day, they get to sign the wrong contract and all these you get to see in 'SHE Must Be Obeyed."
In her view, young artistes can be better protected, urging young and emerging artistes to be very careful.
"Like I said, that is why we joined a contest that affects young artistes. That is why we came up with 'SHE Must Be Obeyed'.  When they watch it, I am sure they will be very careful. Young artistes need to be educated. We need to organise a lot of seminars, and workshops for them to let them know that they are very important.
"Yes, you will be seen but you have to get through the place. That is how we have been able to achieve the 'SHE' Must Be Obeyed", Akindele said.
The series offers a window into the lives of three successful music stars, unveiling the cut-throat rivalries and backstabbing activities they engage in, all in an effort to outshine one another and protect their top positions in the game.
Described as an embodiment of poignant role interpretation, Akindele commands the spotlight as SHE – Siyanbola Adewale, a thriving artist whose public humility conceals a realm of avarice, hubris, and machiavellian schemes. Apart from the mentioned cast, Waje, a vocal powerhouse is among the cast alongside  BBNaija star Veeiye.
Akindele is the second director to gross over a billion naira at the Nigeria box office. In 2022, she was nominated by the People's Democratic Party gubernatorial candidate, Abdul-Azeez Olajide Adediran, as the running mate for the 2023 Lagos State governorship election.