*As MURIC cautions against stigmatisation of Fulani herdsmen
Muslim Rights Concern (MURIC) has condemned the decision of Governor Ayodele Fayose to prevent the arrest of founder of Omega Fire Ministries, Apostle Johnson Suleiman.
The organisation insisted that Pastor Suleiman must be questioned and cautioned for his vituperations and provocative statements.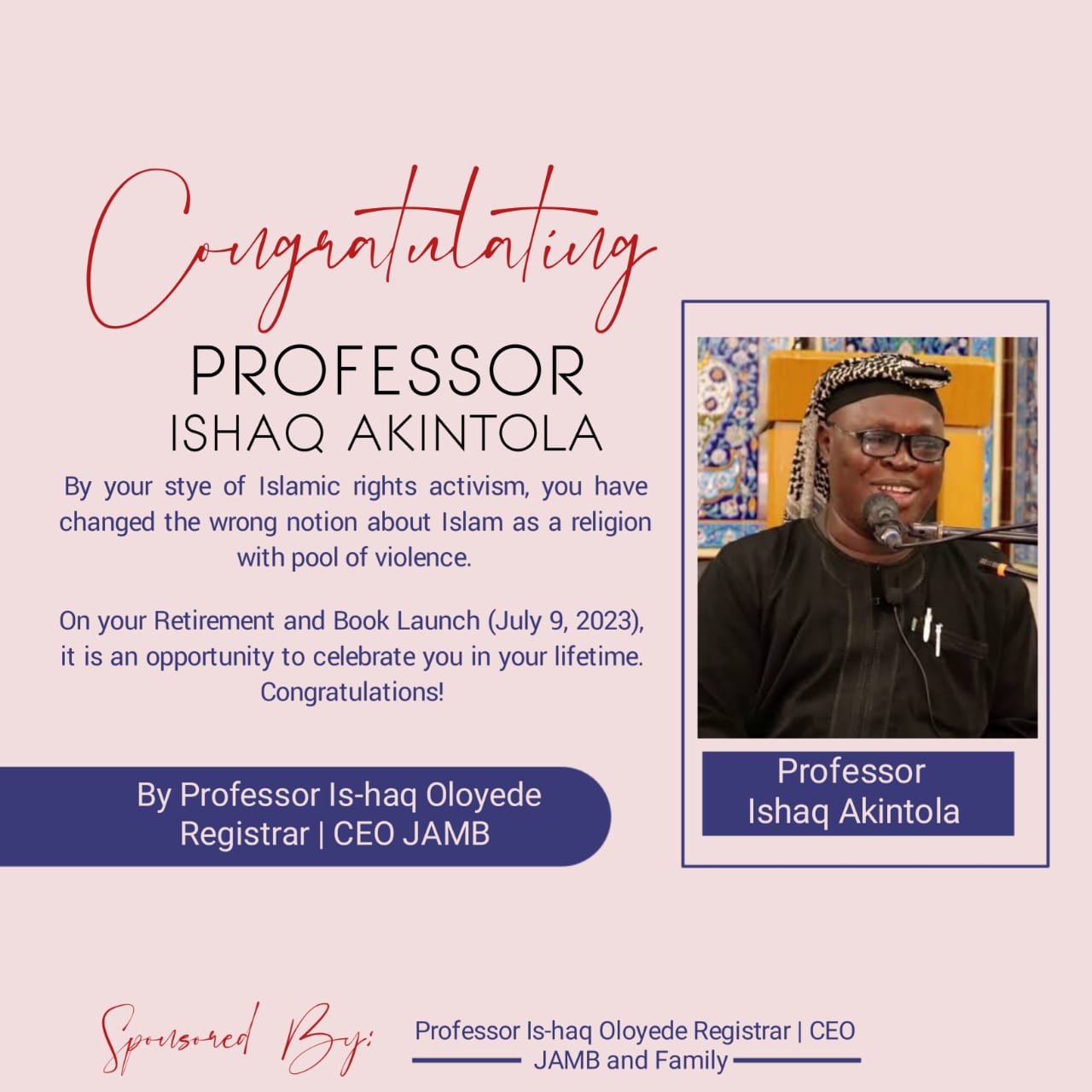 Fayose reportedly prevented officials of the Department of State Service (DSS) from arresting the pastor who allegedly made provocative statements against Fulani herdsmen, making him the second serving governor in Nigeria, who would obstruct security agents from carrying out their constitutional duties in recent times.
Recall Rivers State Governor Nyesom Wike, at the tail end of 2016, had equally obstructed the DSS' move to arrest a judge in Port Harcourt on allegation of corruption.
MURIC in a statement by its Director, Prof. Ishaq Akintola however urged Nigerians to treat the issue of Fulani herdsmen objectively.
In a statement, he said, "They should not allow some misguided spiritual leaders who have hidden agenda to becloud their sense of assessment. Fulanis have been coming to Nigeria before the 1914 amalgamation.
"Their nomadic and pastoral flow has never waned since the first Fulanis came from Futa Toro in Senegal in the 11th century. We should therefore not be surprised that the criminal elements among the herdsmen are not even Nigerians. They are Senegalese and Malians."
MURIC warned that Nigerians should not allow "a few lawless foreigners to cause religious or ethnic war in our land", adding, "Let us separate criminals from their tribe or religion. We should resist the temptation to stigmatise Fulanis or Muslims because a few herdsmen take the law into their hands".
It also urged the United Nations (UN), the European Union (EU) and the African Union (AU) to take note of the hate speeches emanating from Nigeria and their authors.
"We charge the Nigerian security agencies to spare no effort in dealing decisively with the notorious herdsmen who have brought untold hardship to Nigerian farmers. The full wrath of the law must be unleashed on them for killing innocent farmers and destroying their farms.
We appeal to Muslims to go about their lawful duties and to remain calm and law abiding. We invite religious leaders to douse tension in their areas of influence in order to allow peace to reign."