"This online newspaper will not support promiscuity or act of waywardness. It is however not to say what happened to Mohbad showed that this is a serious country in terms of security of lives and properties of citizens, which is number one priority of government."
It is gratifying to see how brilliantly President Bola Ahmed Tinubu is performing jetting from world based summits to continental and regional conventions with a view to assuring investors from other lands that Nigeria is the best place to put their money and industries at the moment and more times to come.
The President passed same message to leaders of the old and new world orders, who attended the G20 Leaders Summit in New Delhi, India, on Saturday September 9, 2023 and pushed the foreign investments drive through his deputy, Vice President Kashim Shettima to world leaders at BRICS Summit of Heads of State and Government in Johannesburg, South Africa between August 22 – 24, 2023.
At the ongoing United Nations General Assembly (UNGA), President Tinubu, the big boss himself physically in New York, has been telling the world that Nigeria has never been this ready for business.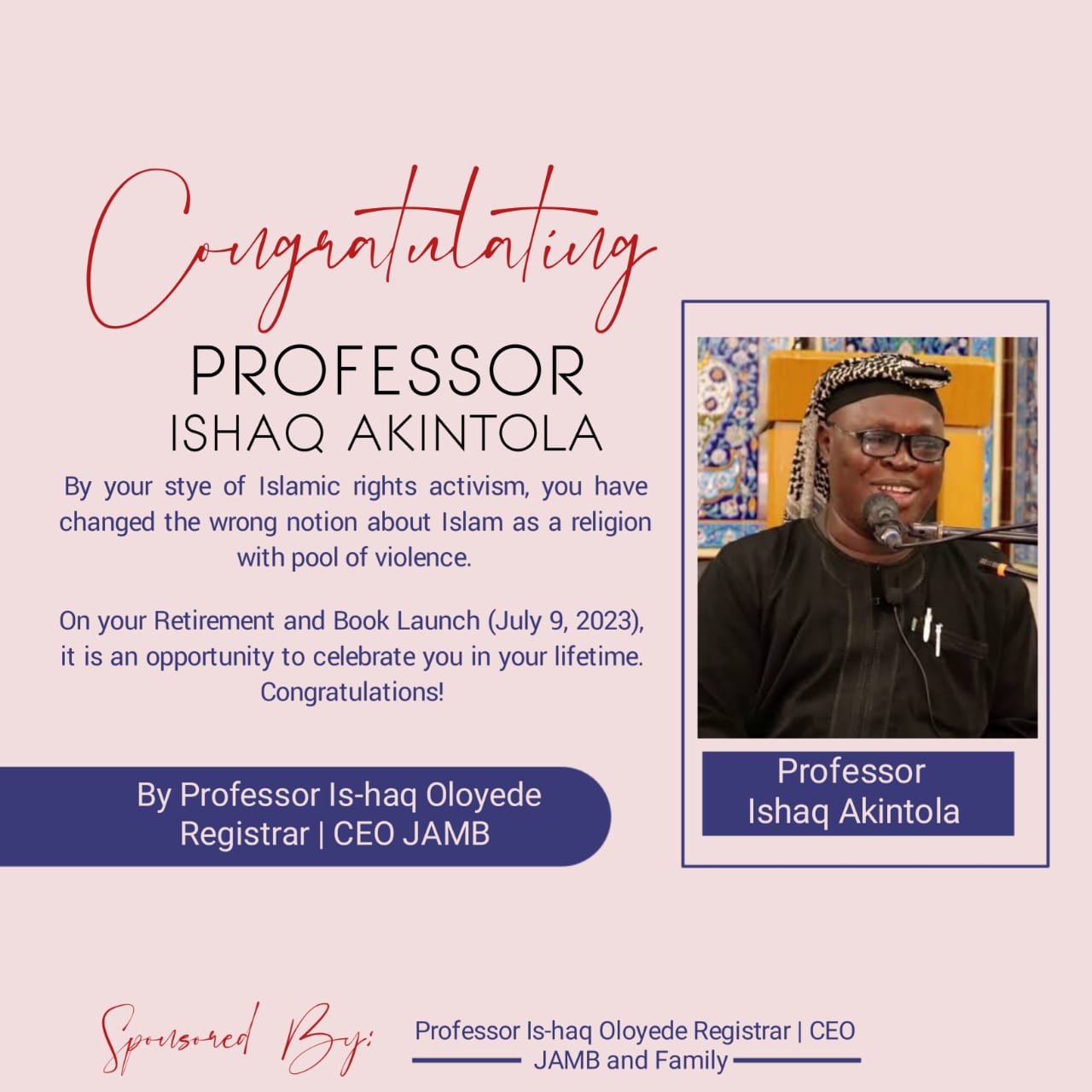 He specifically told the top echelon of ExxonMobil management, when he played host to global leadership of the oil and gas transnational giant led by its President,  Liam Mallon, on Monday September 18 on the sidelines of the UNGA.
President Tinubu made his position known that Nigeria is no longer settling for crumbs and leftovers on the investment agenda of the world's most prolific energy conglomerates, saying "Nigeria has never been more ready for business than it is now."
The President became interesting when he said to his guests that, "The knotty issues require direct supervision on my part. Despite many contending obligations, I will sit down and oversee the process of removing these encumbrances to job and wealth creation for the Nigerian people. We know the industry. We grew up in it. We are positioned to solve the problems, and we are pragmatic, and we will solve the problem," the President firmly assured.
At any rate, the ExxonMobil President of global upstream operations, Liam Mallon, had assured President Tinubu that he is aware of the new and personal commitment that the President as well as his barely four-month administration is bringing to bear on behalf of Nigeria and asserted that he (Liam Mallon) is well placed to reciprocate the President's efforts with new investment as he pledged new production of nearly 40,000bpd in its Nigerian operations in phase one of a new investment push in Nigeria.
Oil and gas are a subsector and there are more. The agricultural sector of the economy could better jump-start the country to greatness especially in the area of Cotton-Textile-Garment value chain, which revival cannot be over-emphasised at this time. It is not in doubt that oil and gas subsector, having been tested for quite over 50 years now, has not earned any place to be called contributor of unarguable success to Nigeria. It has been virtually more like a curse as developments the nation witnessed so far, which were more during the First Republic, have records of coming from agriculture-based economy under the founding fathers of Independent Nigeria: Sir Ahmadu Bello as Premier of Northern Region, Chief Jeremaiah Obafemi Awolowo as Premier of Western Region and Dr. Nnamdi Azikiwe as Premier of Eastern Region.
It has not been countered the fact that Corton-Textile-Garment value chain has had the highest contribution to the Nigeria's economy of any history, led by Northern Nigerian farmers, and which formed part of what Sardauna used to build the North, while Cocoa production, led by Western Nigerian farmers as an economy booster, formed part of the pride of the nation with which Chief Awolowo built the West and, in the same vein, rubber plantation and palm oil, with which Dr. Azikiwe built the East. That was the last time Nigeria had seen tangible development because, and sadly too, despite the dollar money that come in from sales of oil, development in Nigeria has progressed backward especially since after the tail end of Second Republic and the nation has never gotten out of the debacle until today. The more reason oil is seen as, rather than being an economic boom, a curse.
Nigeria should not be about petrodollar economy alone, its economy should truly diversify just as kick-started by President Muhammadu Buhari (2015-2023).
Even at oil, there should be a follow up to the paradigm shift proposed, recommended in the Major General Emmanuel Abisoye Panel Report on NNPC Reforms 1995 and Major General Tajudeen Olanrewaju's Review Committee's White Paper on the General Abisoye Panel Report. Both Generals are now retired; Abisoye is late but General Olanrewaju is still very actively alive and around.
A society of great minds and of patriotic citizens, who really mean well about building their nation, would not live by bread and butter alone, talking about the Goodluck Jonathan administration's Petrolium Industry Bill (PIB) and President Muhammadu Buhari administration's Petroleum Industry Act (PIA).  As such, the continuity that Buhari ensured by advancing his predecessor's PIB to give birth to his own PIA should have been continued under the current administration of Bola Tinubu, but, with additional commitment of calling the maker of the White Paper on NNPC Reforms to provide the better idea of implementation for a real and corruption-less oil and gas sector Reforms.
It is on record how the maker, Major General Olanrewaju as Minister of Communications, reformed the telecommunications sector to what Nigeria today is proud of as ICT Hub. Operators of government policies, who should think like nationalists, will make a better nation than one where every minister or head of department or agency comes to office playing politics with lives and rights of the people their principal – the President – swore to the constitution to serve.
As President Tinubu scouts for foreign investors to come into Nigeria with their money with assurance of creating enabling environment, it is fine. But he should do so to local investors by putting infrastructures on ground to encourage Nigerians in business, as they can justifiably bless and not curse their own God-given country. Also, law and order must be seen to be truly catered for because, no foreign investor will want to bring his money to invest in a country where sanctity of life does not matter or is not respected either among fellow citizens or among security agents who are provided weapons to secure and save lives of law-abiding Nigerians but turn same against the fellow humans they should protect.
Reports abound about number of people in Nigerian prisons, who are inmates not because they committed any offence or crime but because of the wickedness of fellow citizens who have been privileged to wear uniform having enlisted into security agencies.
Also, no foreign investor will be happy to stay in a country where at every distance of two kilometres there exist non-state actors, being used by 'governors and local government chairmen' as extortionist agents, stop poor and non-privileged commercial trycicle and motorcycle operators thus disrupting their business and daily activities of passengers whose earnings are timebound and many of who have run into hardships as a result.
Much is said about security checkpoints. It is correct but not only police officers and men being screamed about that do illegal or seeming legal checkpoints to extort poor Nigerian road users, it is now rampant among other security, safety and traffic agents unleashed on the roads in mainly Lagos and Ogun states.
However, while the unruly and unprofessional behaviour happens by some members of security agencies, part of reason for #EndSARS protest that claimed lives of many including security agents and civilians on October 20, 2020, it must be clearly stated that more terrible things mainly criminal are perpetrated by non-state actors, who are not as talked about as of state agents, yet those non-state actors are found out to enjoy cover of same politicians.
This online newspaper will not support promiscuity or act of waywardness. It is however not to say what happened to Mohbad showed that this is a serious country in terms of security of lives and properties of citizens, which is number one priority of government.  The boy, as a musician, sang his frustrations, sang about threats to his life and named names. He cried out in videos clips posted on social media networks. None of the alarms he raised was picked up by security agents for thorough investigation. His wayward lifestyle was different ballgame, life of human being was at stake but neither the government of Lagos State nor the Nigerian Police Force that are now up and doing trying to investigate the circumstances leading to his death bothered. Does life of citizens matter in this country, therefore?
Farmers cannot go to farms. Criminals who kill them in the bushes are not demons of the forest but human beings, aggrieved Nigerian victims of misgovernance.  The people in power would rather love to announce the humongous size of budget they earmark for security but since 2009, Nigeria is still unsafe from activities of insecurity elements.
Above all, electricity and water. There will be no need to repeat that Nigeria, which boastfully cut electricity supplies to Republic of Niger recently, has nothing great at home to claim the big-boss it claims to neighbouring countries as far as power sector of the economic is concerned. Those to whom the National Electric Power Authority (NEPA) was sold, how much of satisfactory accountability are they subjected to, as far as operationality of the essential services they signed agreement to provide to Nigeeians is concerned?
For the success of investments drive of President Bola Ahmed Tinubu to materialise, therefore, areas of inadequacies highlighted above should not only be said to be addressed but, must also more evidently be removed from experiences that Nigerians and foreign nationals see in the country's parts. Only this way can investors, both foreign and local, be assured.
This editorial will now come to a stop here with a 13 October 2021 opinion contribution of Kingsley Moghalu, published in Guardian, wherein he said, "Foreign investment can help lift a country from poverty if it is targeted at the real economy, for instance, electricity, manufacturing, service industries, and export-oriented industries, and uses local suppliers, as opposed to a lopsided focus on extraction industries."