The family of late Abdullahi Muraina, former Chief of Accounts and Budget in the Nigerian Army, is locked in a legal battle over his assets.
In a notice published in ThisDay Newspaper on Friday, Ayodele Arotiowa and Jeph Njikonye, counsel to the plaintiffs, said the properties in question are meant for interstate distribution to the late major general's "deserving heirs".
The counsels warned the public against falling victim to acquisition rights as the properties are "subjects matter of litigation" before a court in Abuja in suit no: CV/104/2022/ Usiagu Muraina and three others vs Aibat Adepuju Bolanle Bamidele and three others.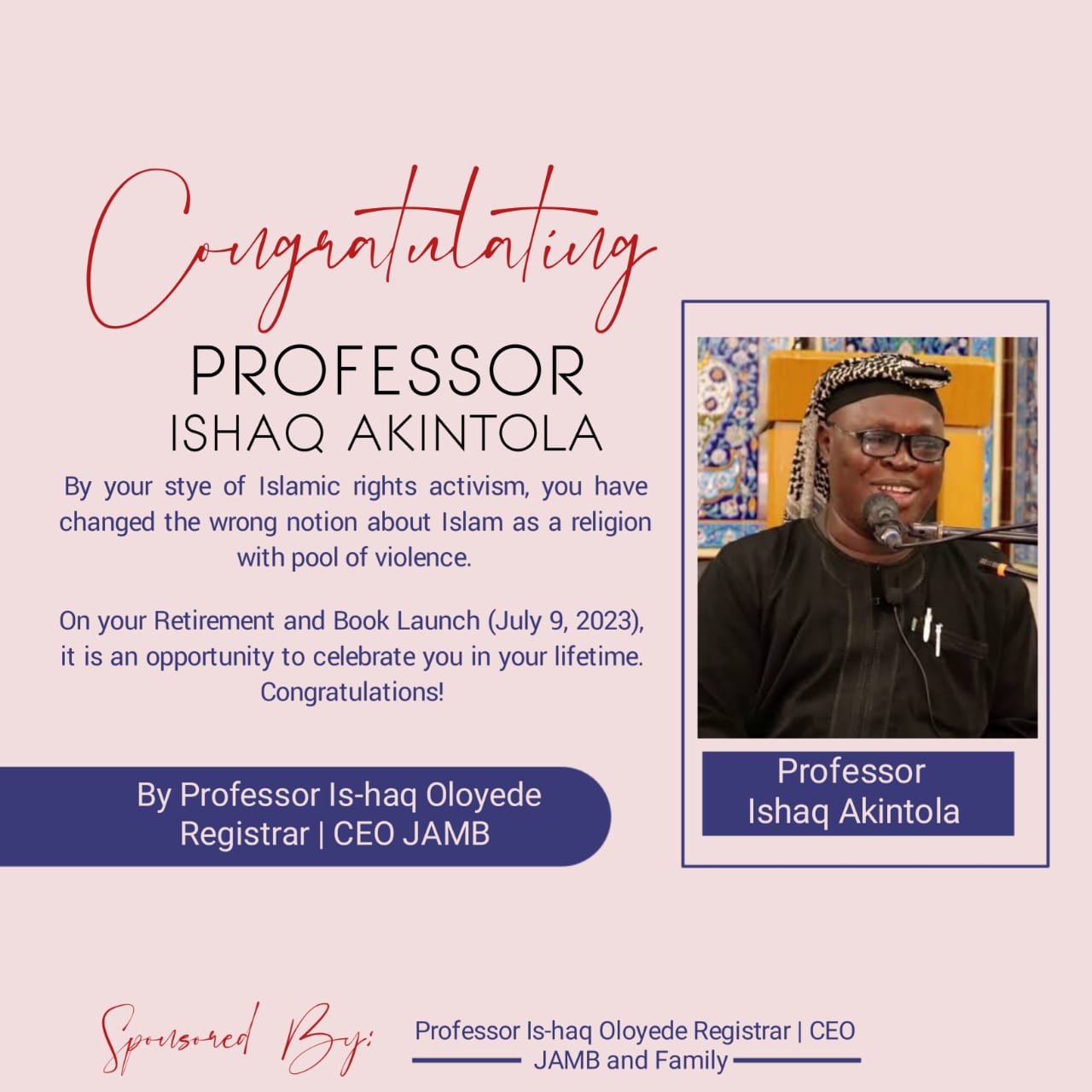 The properties are listed as:
House at 21, Mohammed Isma street, Asokoro District, FCT Abuja.
Mauve lounge, Ring Road, Ibadan, Oyo.
Mauve 21 Event Centre, Ring Road, Ibadan, Oyo.
Smart Bridge Plaza, Utako, Abuja.
Pathfield Plaza, Gwarinpa, Abuja.
House B26, Palm Estate, Maitama, Abuja.
17, Congo Street, Sun City Estate, Abuja.
19, Congo Street, Sun City Estate, Abuja.
House at 11, Barcelona Street, Suncity Estate, Abuja.
House at Benue Street, Suncity Estate, Abuja.
Dilay Farms, Keffi, Nasarawa.
House at Oka Akoko Close, Garki, Abuja.
Yalid Petroleum, Fuel Station along Abuja-Keffi expressway.
No. 3, Onikoko Estate, opposite SSG's House, Ikolaba, Ibadan, Oyo.
11B, Mahogany Street, Forest Hill Estate, Jericho, Ibadan, Oyo.
Acres of land at Akinajo Village via Arunlogun area, Oyo.
Block V, Plot 98, New Government Reservation Area, Jericho, Ibadan, Oyo.
Plot 55, Phase 1, Stage III, Ajoda New Town Corporation, Ibadan, Oyo.
A storey building at 16, Awolowo Avenue, Bodija, Ibadan, Oyo.
The vehicles are listed as:
Toyota Avalon 2013 (bulletproof).
Lexus LX 570 2013 (bulletproof).
Ford explorer 2013 SUV.
Toyota Hiace 14-seater hummer bus.
2015 Ford truck
One Toyota Corolla
"The upper area court acquires jurisdiction, power, and control over the above-enumerated properties, pending the final determination and the outcome of the suit," the counsels said.
"In view of the above, the general public is hereby warned that anyone dealing with any institution, entity or individual with a view to acquisition of any interest or right with respect to above enumerated properties does so at their own risk."
WHO WAS MURAINA?
Before retiring voluntarily after 35 years as a major general, Muraina held various roles in the army.
Part of his achievements included decorations with forces service (FSS), meritorious service star (MSS), distinguished service star (DSS), and grand service star (GSS). He was also honoured with the general service medal of honour, command medal of honour, and field command medal of honour, among others.
The former army officer was a one-time president of the Nigerian Institute of Management (NIM) and a fellow of the Chartered Institute of Taxation of Nigeria.
He was also a member of the Institute of Directors Nigeria and an alumnus of the National Institute for Policy and Strategic Studies (NIPSS).
Muraina served as head of the Gambian National Army, finance and records, and until his retirement in September 2014, he was the chief of accounts and budget in the Nigerian Army.
On September 2, 2022, the ex-military officer was reported dead after slipping into a coma in Dubai, the United Arab Emirates (UAE).