By KEMI KASUMU
"Also, the Constitution of Nigeria does not permit division. For this reason, the State will deploy its powers to the fullest to defend the unity of Nigeria regardless of who believes in it or not. That is key. This should be enough for you to know about why Yoruba Nation cannot be possible," he said.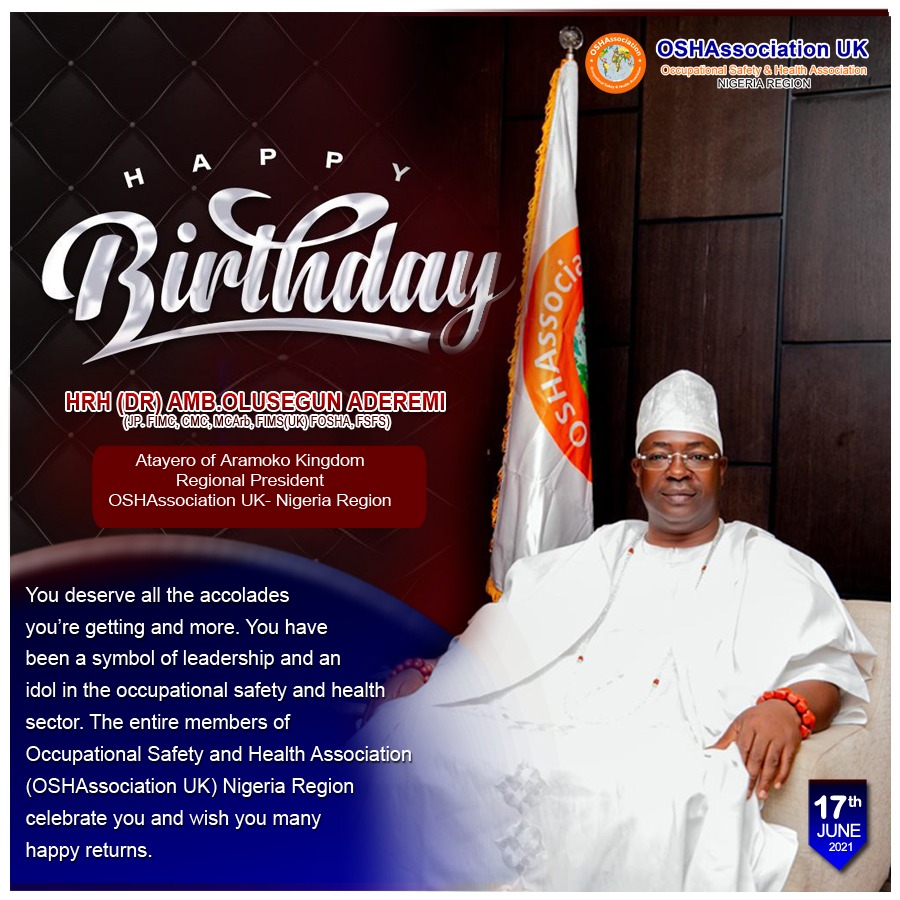 Following "mischievous" revelation about how allegedly a Northern governor he failed to mention is commander of Boko Haram and impending civil war alarm by Obadiah Mailafiya, which can now be authoritatively reported as unverifiable, some usual faces in Yoruba Land namely Papa Ayo Adebanjo and other members of the mono-religion based ethnic group, Afenifere, made pages of newspapers in the country awash with threats that there will be no elections in the South West come 2023 except that there is restructuring of Nigeria.
These are usual faces because they are known for bringing up the issue of restructuring anytime they have political objective to accomplish and more Nigerians, especially from the same tribe who believe they do not represent Yoruba but their individual self interests, are asking them to speak out the truth of what they want since, according to them, their threat of secession can never be in the collective interest of the Yoruba people.
It will be recalled how these same elements rose against Goodluck Ebele Azikiwe Jonathan government in the build-up to 2015 general elections when they held a Yoruba Unity Conference at the Papa Obafemi Awolowo's house in Ikenne, Ogun State co-chaired by late Ooni of Ife, Oba Okunade Sijuade and Mama H.I.D. Awolowo. They claimed at that time Jonathan marginalized the Yoruba race in his administration and threatened it was either restructuring or no united Nigeria. Our investigations showed that the moment Jonathan granted them audience in Aso Rock Presidential Villa, all threats subsided.
A journalist from the race told us, "I called Papa Adebanjo immediately after I saw him, Chief Olu Falae and others on NTA network news in a meeting with President Jonathan to ask about the update they promised to give us after the maiden Yoruba Unity Conference of Ikenne and he told me to continue to wait. The next thing I saw was that they toned down on their threat of restructuring and now said anybody who would implement 2014 Confab Report they would vote for in the 2015 elections, knowing full well that the only candidate that could promise them that would be Jonathan and so they, all Afenifere leaders and those Yoruba who believe in their antics, went and joined Peoples Democratic Party (PDP) as if there are no members of other political parties in the Yoruba Land they claim to represent.
"Next, despite their lack of support, after President Muhammadu Buhari led the All Progressives Congress (APC) to victory in the February 28, 2015 general elections and was inaugurated on May 29 same year we began to see how much individual leaders of the Afenifere pocketed either for their respective selves or on behalf of respective political groups they represented in ensuring the impossible victory of Jonathan and his PDP.
The DEFENDER also found out that moment President Buhari assumed office and began work as democratically elected leader of the country, these same elements in the Yoruba race went and joined forces with Biafra agitators of the South East with an extended Olive Branch to other zone mainly known as Middle Belt agitators led by the likes of Professor Jerry Gana and supported by those publicly and boldly lead-headlined in front page of Vanguard Newspaper as "RETIRED CHRISTIAN GENERALS" in Nigeria working with Northern Christian Elders Forum (NCEF) and the Christian Association of Nigeria (CAN).
They designed varieties of crisis that nearly crashed the fresh and nascent administration of the Buhari-led APC at the time.
On several occasions reports had it that Afenifere was in meetings with Ohanaeze Ndigbo and agenda of such meetings would later be leaked to be on how to secede together. The question leading to those meetings was now on which tribe would lead the new country that would be created by coalition of "Yoruba" and Igbo peoples of Nigeria supported by the Middle Belt. Because they could not reach a compromise as Igbo, despite their much professed readiness to be more comfortable with South West than with North in nationhood, would never want to be under Yoruba.
This led to sudden emergence of renewed call for Oduduwa Republic in the build up to 2019 general elections and for this reason, Afenifere leaders mainly Ayo Adebanjo and spokesman Yinka Odumakin took the lead in the Olusegun Obasanjo-led Coalition of PDP and 42 other political parties and groups to sack Buhari from power so he would not get a second term.
Despite all of that, the talakawas that is, the masses in whose votes rest the political strength of the Daura, Katsina State-born now three-time Nigeria's number one citizen, rejigged strategies. This time, supported by Manufacturers Association of Nigeria (MAN), farmers and others including the poorest of the poor, whose personal lives and economies had already been touched positively in the first four-year tenure of the retired General in State House, they proved to the few elites believed to have laid claim to ownership of Nigeria for as old as its independence from colonial imperialism that, "If democracy is about power by number, it belongs to us."
Despite all the struggles to impose on the Nigeria's electoral system the inexistent Back-End Server led by Alhaji Atiku Abubakar and his PDP-led coalition, the people actually proved to them that they own Nigeria and they used that power of ownership in form of their voting strength to return President Muhammadu Buhari in 2019. It is however worthy of note to mention here the sadness that those political elites nearly set ablaze the same country they would have gladly accepted to lead if they had won the presidential election. The sudden inevitable shift in the election from February 16 to February 23 was the major evidence of plots by the elements to make the election a make or mar exercise except it was to their favour. Chairman of Independent National Electoral Commission (INEC), Professor Mahmood Yakubu saying the delay was needed to hold a free and fair election, told journalists that, "Following a careful review of the implementation of this logistics and operational plan and the determination to conduct free, fair and credible elections the commission came to the conclusion that proceeding with the election as scheduled is no longer feasible."
It will be recalled that much after the 2019 elections had been won and lost, these elements now mainly the Afenifere and Ohanaeze refused to allow the government or to let go with the provocative and offensive almost intolerable criticisms and antagonistic utterances and efforts they were making against the government. It is either the ethnic/religious groups initiate or the political party, PDP, kick-starts a controversy and that has gone more dangerously inciting Nigerians against themselves by their deployed hate, rumours and fake news mechanisms.
The end result has now come clear in the increased insecurity of recent times until the Tukur Yusuf Buratai-led Nigerian Army relocated to the theatres of war and met the attack dogs fire-for-fire and the country is now gradually returning to its normal state. It was one of this reasons that former Military Governor of Ondo and Abia states, his Excellency Colonel Moses Fasanya said political class not military should take responsibility for Nigeria's woes.
What could not however be thinkable is where Buratai and his fellow security chiefs are aimed at. These same elements used all their strengths in form of membership of the National Assembly, Civil Societies and even media to cause mutiny in the military and when that failed, they called for the removal of the service chiefs with the Chief of Army Staff being their main target. But, again, that failed as President Muhammadu Buhari, knew why they were making the call and so refused to remove the service chiefs.
In truth, General Buratai, we were told, has performed far more than any Chief of Army Staff in the recent history of Nigeria as, in his own case, his patriotism by total submission and obedience to democratic norms has zero tolerance for compromise, whereas, our investigations revealed, he has had more than the level of political temptations that those before him were exposed to when they plotted coups but he has continued to call the bluff of them by refusing their temptations – which the opposition party – supported by those ethnic and religious elements advanced towards him. His refusal to yield to their advancements, The DEFENDER's findings further revealed, is why they hate Buratai.
The Department of State Services (DSS) is another agency of government under the current dispensation that is patriotically frustrating the plots of the anti-Nigeria political, ethnic and religious agents. Led by Yusuf Bichi, whose appointment from Hausa/Fulani tribe elicited controversy from this same circle of "enemies", the DSS has continued to stand its feet on the sand of time as it says "on unity of Nigeria we stand".
They blamed President Buhari for making Northerners his Chief of Army Staff, Chief of Air Staff, Inspector General of Police and DG DSS, which is the only reason they have ever adduced to justify their claim of nepotism. Although they have been unable to justify why a federal permanent secretary could not convince a Senate committee public hearing why her ministry had employed about 82 officers from only her own Igbo state to fill about 83 national vacant offices leaving the ONLY ONE of the appointments remaining to someone from Kano.
They did not tell the world what they intend to do with government if President Buhari should venture into changing his service chiefs, knowing full well that, apart from Buratai and the rest on the cadre, there exist in the military and other security agencies people who are mainly beneficiaries of the PDP government of the past and who they would use to achieve their aim of change of government. It was the reason they were the happiest to see what happened in Mali although President Buhari s not being accused of perpetrating himself in office like in Mali.
"To further show that God truly owns and is strongly behind Nigeria under Buhari, they were quickly exposed only few days ago when an acclaimed Igbo expert called on his kinsmen to 'BE PATIENT WITH BIAFRA and WAIT LET'S GET NIGERIA'S PRESIDENCY FIRST.' This means what?" The question has been asked.
Amidst all of these was for elements in Yoruba Land working for the same coalition to meet in Ibadan, Oyo State capital and came out with a stand saying they want their own country. By this stand, it means that this group, believed to be sponsored by Afenifere leaders and Christian Association of Nigeria (CAN), would have successfully pushed the Yoruba race in the same tight corner that Igbo pushed themselves in when they took arms in 1967 against the same country they now frantically seek to rule.
It is therefore surprising that while President Buhari earlier indicated his interest in handing over to an Igbo President of Nigeria come 2023, the Igbo have perfectly preconditioned the minds of the world to believe that the Nigeria's Presidency they seek is to enable them break up Nigeria like they already did with the Orka Coup of 1991 which General Raji Rasaki later foiled under the President Ibrahim Babangida regime. Little wonder Igbo is believed to be untrustworthy tribe for the highest office and they themselves realize that in no society of the world can such tribe, which has taken arms against its own nation, be trusted with power.
Now it is Yoruba turn to make itself distrusted with power. They will then once again claim it is Hausa-Fulani's agenda to perpetrate self in power "but did you not play into the gallery thereby necessitating the maximum voting power of the Hausa-Fulani will not favour your presidency anymore?" A respondent, who also did not want his name in print, asked.
Why Yoruba Nation won't be
He added, "In truth, let me tell you my journalist friend, some Yoruba people, who are now finding love with Igbo because Igbo's secessionist agenda favours them, cannot exist even as a country. Ask me why and how? Okay. Go and look at Afenifere, since they have been coming they never believed that there is a Muslim in Yoruba Land and so they do not allow, as ethnic policy, any Muslim in their group. Tell me one Muslim member of Afenifere. Yet you have great global citizens like Prince Bola Ajibola (SAN), Otunba Abdul-Lateef Owoyemi, late Dr. Abdul-Lateef Adegbite, many retired Generals who are purely Yoruba and Muslims but are never qualified to be members of Afenifere.
"Papa Ayo Adebanjo has been taken up on this and he has never replied till today. Yet you have the likes of Bishop Bolanle Gbonigi and other CAN leaders who are not there for Yoruba but Christian agenda like you saw in the constitution of 'Amotekun' that sparked controversies recently when not only its recruitment was done in Churches but also church issued birth certificates were reuired for candidate to be cleared for recruitment.
"You can comfortably claim Yoruba Land as at today to be more of Muslim population than Christians and pagans put together. Now, these same Afenifere wants to lead Yoruba into a country of its own. Is that not clear signal of genocide to come against Muslim population in their supposed Oduduwa Republic?
"You want one more reason Yoruba Nation cannot be possible? In 1997 a Yoruba officer of the Nigerian Army now retired, Lt. General Oladipo Diya, now a church leader and lawyer, singlehandedly conceived a coup detat against a sitting government of General Sani Abacha. He tried unsuccessfully to drag other officers, particularly General Tajudeen Olanrewaju into the plot. But when he was eventually arrested, General Olanrewaju was implicated yet – up till now – no one area he was involved. I tell you that under Goodluck Jonathan-led PDP government in 2013, Bishop Bolanle Gbonigi, an Afenifere leader, was going with Diya to the Presidency to plead for pardon of the former Chief of General Staff while others thought he and Diya were doing so on behalf of others dragged to the trouble by him. Jonathan pardoned only Diya and left others in the cold. General Olanrewaju was very important figure among them and he is a Yoruba General that has used his Army service to benefit the race among which was the upgrading of Lagos State from 12-Local Government structure to 20-Local Government structure. Why did they not do Olanrewaju's pardon if not because he is a Muslim and not Christian General? I can go on and on.
"Now you want a Yoruba race that will be full of agitations and acrimonies because these same elements who are demanding a Yoruba Nation for self interest will have believed to have the power of state to do and undo and so they will use the power to commit genocide against Muslims, let alone give official backing to hostilities to Hausa-Fulani businesses in the 'nation'. And because they will run to America and Britain and say 'we remain loyal to your Missionary Agenda', those world powers too won't look at the atrocities they commit. Those Yoruba Nation leaders in government (now imagined) will never mind even if it means they return to colonial imperialism of the British and now West joined as it can be seen in how they sold out on their own cultural identity where a Yoruba man will pay to private school with standing order not to teach his child his own Yoruba Language.
"Also, the Constitution of Nigeria does not permit division. For this reason, the State will deploy its powers to the fullest to defend the unity of Nigeria regardless of who believes in it or not. That is key. This should be enough for you to know about why Yoruba Nation cannot be possible.
"And they have no justified allegation against the North that they always claim to be their problem. Don't forget it was the same way the Niger Delta leaders were telling their people that their poverty and backwardness were caused by Hausa-Fulani and because of this, Niger Delta youths grew into militancy to burn down Nigeria under Hausa-Fulani Presidency of Nigeria until recently when it became exposed that Niger Deltans are the problem of themselves.
"Not even the Igbo have justification for the hate against the North for which they want to secede. Igbo never wanted independence of Nigeria except the country would be handed into their hands. General David Ejjor corroborated this fact before he died and The DEFENDER recapped the interview. Because they knew the British did not handover to them but to the North, they staged the confusion that led to the First Coup they plotted and executed. They killed all Hausa-Fulani officers at the top in the Army at that time and killed only two Southerners – Akintola and Okotie-Eboh. They made sure no Igbo officer or politician was killed. The rest is now matter of history.
"As if that slap was not enough, the most senior Army officer then who was Igbo, Brigadier General Aguiyi Ironsi, lied to Lt. Col. Yakubu Gowon, who was Commanding Officer of the Ikeja Battalion now 9 Brigade Ikeja that the First Republic surviving cabinet members of assassinated Sir Abubakar Tafawa Balewa had asked him to go and formed a new government. Gowon obeyed him because he did not allow him (Gowon) to enter with him into the meeting attended by all surviving ministers including Daphcherima appointed Acting Prime Minister, Shehu Shagari, Yusuf Maitama Sule, Richard Akinjide, Mbadinuju Amaechi among others.
"The resolve of that meeting with Ironsi was for him to know what the cabinet of Balewa, whose whereabouts was still unknown, wanted. They asked him to put his command together and ensure justice done to those coup plotters who were actually arrested. But as the Igbo officers' coup failed, Igbo senior officer tricked his way into power, promoted himself Major General and changed Nigeria's Federal System to Unitary System. And who cry more than others today about the type of Constitution that we use in Nigeria? The Igbo, yet they were the ones who loved it when their Ironsi abolished Federal System that hitherto devolved power to the regions and made the centre less attractive and then brought up Unitary System that not only took all the powers from the regions but went ahead to further break them up into pieces e.g. Northern Region became Sokoto, Gongola, Kano states etc, Western Region became Western State and later further split to Oyo, Ondo, Ogun and Lagos and Eastern Region first called Eastern State and later Anambra, Imo, Rivers, Cross River, etc.
"Successive governments still military but now of Hausa (Gowon, Murtala) and Yoruba (Obasanjo) decided not to change from the Ironsi Unitary System because it makes the Head of State or President to be so much powerful. And when the 1999 Constitution was drafted, which was also mainly partaken in by Igbo man in the name of Professor Ben Nwanbueze, it was made to remain with the military's Unitary System created by Igbo's General Ironsi military regime. It is the major reason so called activists wanting Constitution Review are saying the 1999 Constitution is military law. They should have been more truthful to themselves that the 1999 Constitution is the Igbo-desired military Constitution," he concluded.
It is still on this same fault line that these Yoruba elements want to break away knowing the implications of what they seek.