*Don't listen to influence, register CONUA, Minister told
By Kemi Kasumu
A new Union of university teachers has been formed to stop incessant strike actions, avoidable elongation of students' study years in the Nigeria's tartiary institutions.
The body called Congress of University Academics (CONUA) emerged with the sole aim of effecting some changes in the system.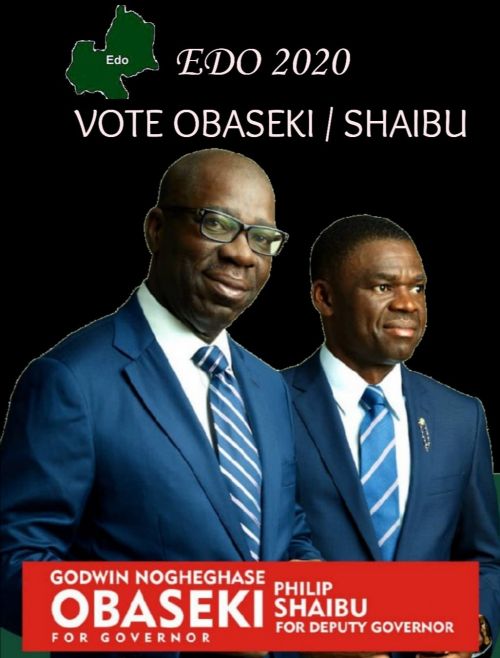 The union, which started at OAU, has enlisted into its membership Ambrose Alli University Ekpoma, Federal University Oye Ekiti, Federal University Lokoja, Kwara State University Malete and University of Ilorin. With straight agenda it is set out to pursue, many more universities are believed to join soon.
Although a reaction from the Nigeria Labour Congress (NLC) was heard to be saying it does not recognise more than ASUU as academic staff union in the nation's university community, its position changes nothing in the commitment of CONUA to sanitising the university away from the hitherto "counterproductive attitude that knows no alternative means of differences resolution other than strike action," a source told The DEFENDER.
Confirmation by the Federal Ministry of Labour and Employment that the new academic staff union of universities has applied for registration has further emboldened the conviction that ASUU may now be on its way into extinction as "its unlistening, selective approach to national issues would no longer be popular among the nation's academic community stakeholders," the source said.
It was gathered that members of the new union noted that they left the ASUU in order to redefine unionism and restore peace and stability Nigerian universities.
The national coordinator of the union, Niyi Ismaheel, disclosed this during their first national stakeholders meeting held at the Obafemi Awolowo University, Ile-Ife, recently.
Addressing journalists, he said the union was formed in order to formulate a new approach of engagement in addressing the welfare of its members and put to an end the unnecessary wasting of students' academic time as a result of frequent strike actions.
In his reaction, the Minister of Labour and Employment, Dr. Chris Ngige, corroborating our source, said although the union had applied to be registered but that it had not been registered yet.
He said: "We have not registered them yet. Their application is in the Ministry. It has not been treated. We will look at their application, I've asked a committee to look at it."
In the meantime, some members of Nigerian public, suspecting that ASUU is capable of going to any length to influence rejection of CONUA's application for registration, have warned the Minister of Labour and Employment to resist any such influence, be it negative or positive.
"This is the time to begin to think positive and out of the box towards moving our country forward. I mean, what kind of welfare that ASUU leaders talk about that they can't see beyond rocking the boat and completely ruining the lives of the students that are the future of Nigeria?" One of the respondents said.
He added that, "Unfortunately these people are selective in their actions. All they do is attack government so much that they don't care to separate good government from bad one. Whereas, many of their members are radicalising students  they are hugely paid to teach and care for, brainwatching them against their parents that send them to school, sending them into unhealthy marriages and, some other members are doing sex-for-grades in universities, you will never see or hear ASUU act against them.
"Where then is their sincerity? Only in getting their own welfare? This is the time to put a stop to all of these!" He said.