Following controversies surrounding the selection of the next Alaafin of Oyo, an Islamic human rights organization, the Muslim Rights Concern (MURIC), has advised the Governor of Oyo State, Seyi Makinde, to follow due process.
According to the organization, due process involves announcing Lukman Gbadegesin, the candidate picked by the Oyomesi, as indicated in a document signed by the seven Oyomesi authorities.
This was revealed in a press statement issued on Wednesday, 20th September, 2023 by the executive Director of MURIC, Professor Ishaq Akintola.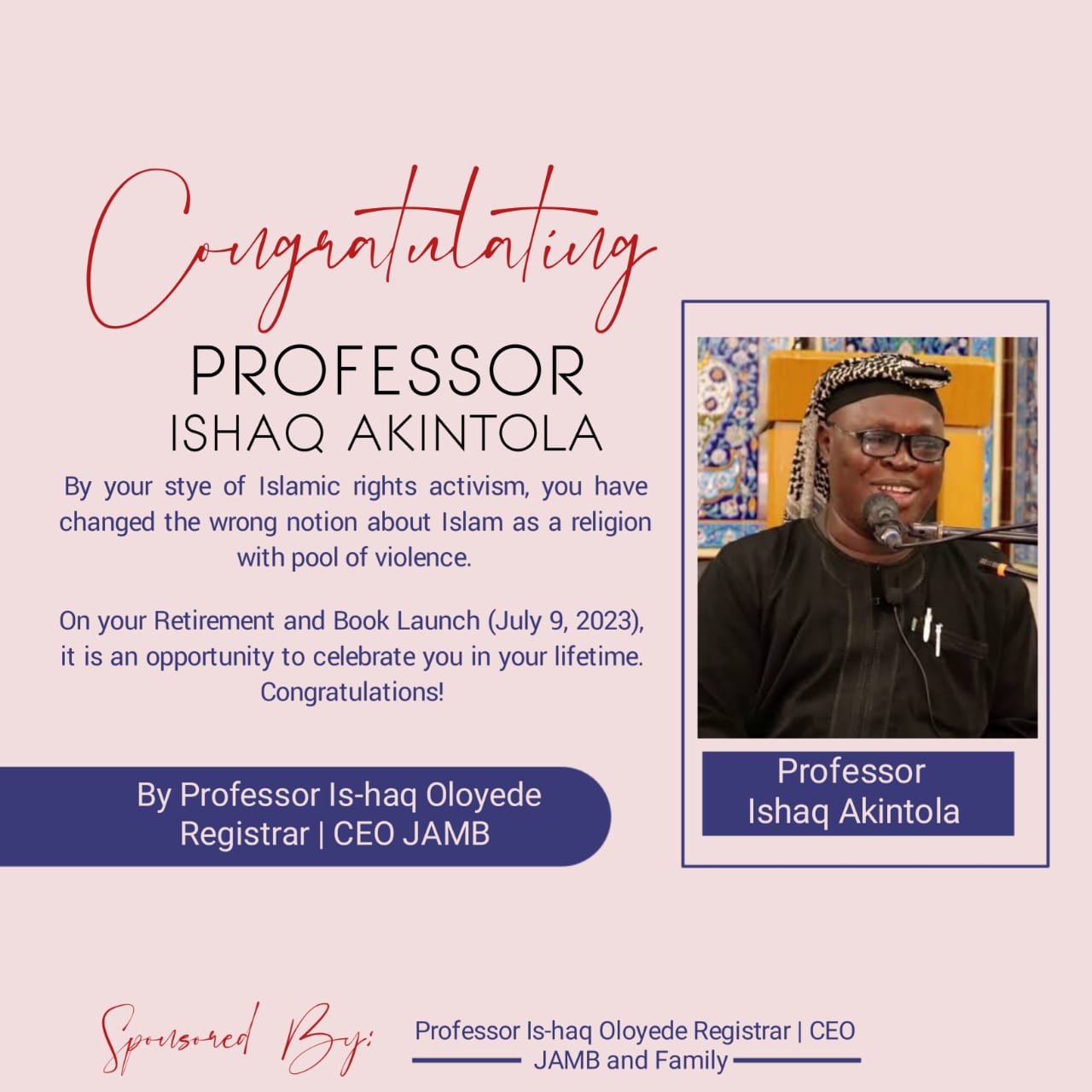 The statement reads: "There has been prolonged controversy over the right candidate to become the next Alaafin of Oyo since the demise of Oba Lamidi Adeyemi on 22nd April, 2022 at the age of 83.
"The authentic kingmakers of Oyo who are known as Oyomesi have kicked against the nomination of Archbishop Ayo Ladigbolu who is 85 years old for lack of due process. A document published in various newspapers two days ago and signed by the seven Oyomesi revealed that the candidate duly selected by the rightful kingmakers of the ancient town is Prince Lukman Adelodun Gbadegesin.
"The Oyomesi group affirmed that they had forwarded the name of Prince Gbadegesin to the governor since 4th October 2022. According to them, the Bashorun of Oyo, High Chief Yusuf Akinade Ayoola wrongfully picked another candidate, Archbishop Ayo Ladigbolu and filed a suit against them in court but he lost the case.
"This implies that the Alaafin throne has been vacant for almost one and a half years. We urge Governor Makinde to make hay while the sun shines. It is now time to announce the name of the candidate picked by the Oyomesi and backed by the court's pronouncement.
"Archbishop Ladigbolu's attempt to come through the backdoor to the throne of the Alaafin of Oyo is illegal, illegitimate, unlawful and unconstitutional. Communal clashes which claim hundreds of lives and destroy properties worth billions of naira will be avoided if state governors respect the rule of law and follow due process. Vested interest from official circles in matters relating to tradition often end in tragedies.
"Tongues are wagging, not only in Oyo town but in the whole state as well as in the whole South West. This time around, Governor Makinde has to prove that the label given to him as the governor who likes to install Christians only as Yoruba kings is unsuitable for him.
"This year alone, it happened in Ogbomosho where a Redeemed Church pastor, Afolabi Ghandi Olaoye, was crowned as king and in Iseyin where another pastor, David Olawale Oyebola has emerged the Aseyin.
"As a peace-loving and dialogue-inclined human rights organization, MURIC urges the state governor to allow the choice of the authentic kingmakers of Oyo town to prevail by announcing Prince Lukman Adelodun Gbadegesin as the next Alaafin of Oyo without any delay."