The issue surrounding whether or not Nnamdi Kanu is dead has taken a new dimension with the angle that dragged the Governor of Abia State, Dr. Okezie Victor Ikpeazu, into the controversy via a circulated condolence letter, credited to the governor, mourning the Indigenous People of Biafra (IPOB) leader's death.
But Governor Ikpeazu, on Sunday, disowned the condolence letter saying that it did not emanate from him, a media source said.
Kanu, until the death story – still shrouded in controversy – broke out, was the runaway leader of Indigenous People of Biafra (IPOB), declared by competent Nigerian court since two years ago as terrorist organisation and further proscribed by governments of the five South East states.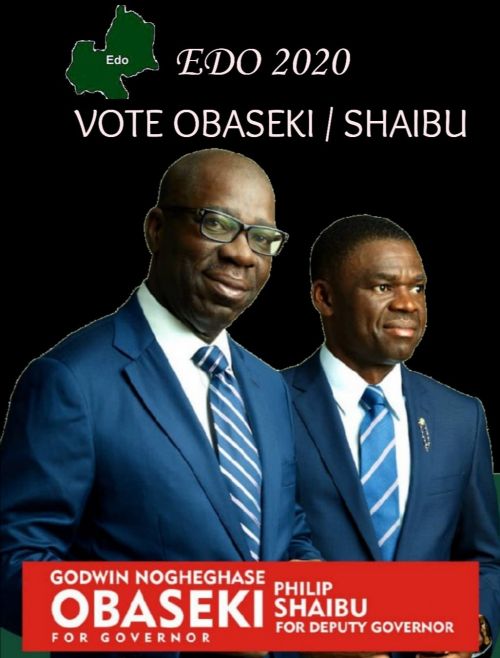 Governor Ikpeazu, according to the letter addressed to Emma Powerful, Media and Publicity Secretary of the group, was said to have condoled with the family and entire members of IPOB over his death he described as a "great shock".
The letter written on the Governor's letterhead is purportedly signed by Governor Ikpeazu himself, conveying the condolences of the Abia State Government on the alleged death of IPOB Leader, Mazi Nnamdi Kanu.
Dated 2nd May 2020, the letter, entitled "Condolence message on the death of Mazi Nnamdi Kanu", said, "The Abia State Government has received with great shock, the news of the untimely death of its illustrious son, founder and leader of the Indigenous People of Biafra (IPOB), Mazi Nnamdi Kanu."
It said towards the end: "While the interment and other burial rites are being awaited, the Government enjoins all Abians and IPOB members to remain calm, peaceful, law abiding and go about their normal businesses."
However, the Abia State Commissioner for Information, Chief John Okiyi Kalu, according to News Express which reportedly approached him for reaction of the government, dismissed the letter as fake.
"FAKE" he wrote in reply to News Express enquiries.
The DEFENDER gathered, in the meantime, that the controversy about the death of Nnamdi Kanu remains a subject of supremacy struggle between two fake news masters in IPOB/its leader and a self style medical journalist, Kemi Olunloyo.
Olunloyo, who broke the news of his death later reposted to say that she got through a source that he did not die.
But following Sunday Facebook live broadcast of an acclaimed Nnamdi Kanu trying to prove his being alive, however, she reiterated her first report saying Nnamdi Kanu is actually dead. Her reason being that Kanu did not need to hide his face if he was actually the man whose voice was heard in the broadcast.
Popular demands are putting the lengthy story on hold until Nnamdi Kanu himself, if truly alive as the voice claimed, comes down to Nigerian soil to clear himself with proofs, adding that failure to do this, he will be permanently believed to be dead and anybody trying to claim his personality will be treated as an impostor.