By Bashir Adefaka
"To this category of radicals, not even the Sultan of Sokoto, the likes of pious scholars in our society are Muslims. They tag them all Kaafir, talk less of we, they regard as followers of "kaafir" leadership. If you are their leader and do not agree with their misguidedness which they bring into Islam, they kill you, which was what they did to Sheikhs Jaafar and Al-Bani."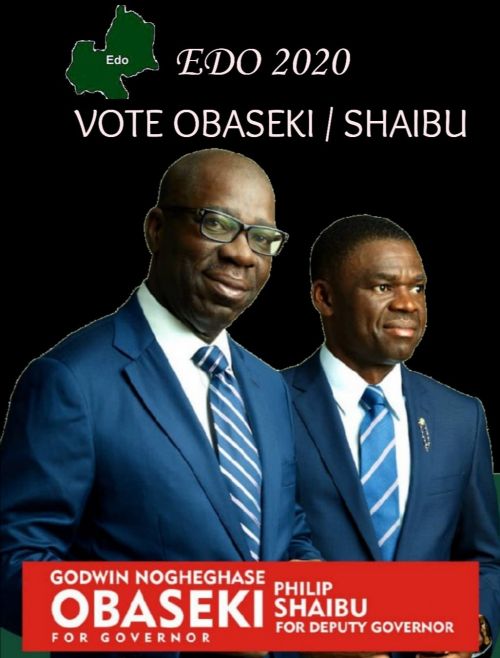 At Makkah and Madinah I got questions for them in Nigeria, who claim to be "Ahlu Sunnah" but in their practice of Islam, they are damage inflicters to Sunnah and injurious to the entire Muslim Ummah of the country. We who are Ahlu Sunnah know who Ahlu Sunnah are and their qualities.
This is what they achieve by turning innocent children, and instigating them against their parents even as they, in their self-aggrandizing foolishness see and treat their own parents or any Muslim who do not practice Islam in their own MISGUIDED WAY as Pagans.
I make no mistakes, the State Security Service (SSS), Nigerian Police Force (NPF), the Nigerian Army must not allow this crop of extremists to live if stamping out insecurity truly means anything to them. You cannot continue to tackle hatched crimes but now must switch from tackling to killing crimes at the point of planning. That is what you, as gallant security agents, must do to have less stress as removing the avoidable security challenges, largely product of religious extremism, we all face as government, security forces and people of Nigeria.
They claim to be "Ahlu Sunnah" but they are not Muslims because they do not have claim to Islam considering their practice. They and Boko Haram are together. While Boko Haram work with weapons inside the forest, they are busy recruiting members and they do this in our various Universities particularly now in parts of Nigeria's North Central and South West, where not only Muslims are in silent majority but also, their non-chalance about watching who lays claim to scholarship in the Deen (religion) debars them from discovering when these extremists penetrate their Muslim Communities.
On getting to Madinah, the City of Holy Prophet Muhammad, peace and blessings of Allah be upon him, and from their to Makkah Al-Mukarramah, seeing what Muslims are and do as citizens of Saudi Arabia the Seat and Embodiment, singularly, of the one and only Islam bequethed, in utterances and practice, to Muslims all over the world, one wonders where they find their own "Islamic claims" those extremists of our country, whose yardstick for determining a Muslim is "compulsory covering of face (niqob) by women, compulsory beard and jumped trouser by men and nothing more. They lack the knowledge of Islam about calling to Islam but they call to themselves hiding under freedom of speech and association enjoined by the same Nigerian Constitution they do not believe in. And our security agencies and political leaders do not seem to be cognizant of this looking dsnger until it becomes capital intensive project like what we face with anti-insurgency war, currently.
These extremists are violent. They operate cells. The promotion a member gets depends on how many recruits he gets for them to successfully radicalise, indoctrinate/brainwash and instigate against their parents who train them in schools.
Worst is that, lecturers and heads of departments of some of the universities are leaders of the HYPICRISY they call Ahlu Sunnah. You puncture their Islamic claim from their saying that once your child is 18 years old you have no say over her or that they don't have parents any more, yet, they give that child adopted parents from their midst and still go ahead to impersonate even the real parents trying to confuse unsuspecting persons as to whether claims of their extremism is genuine of not. To me, I tell whoever doubts the claims of their extremism to doubt same at his own perill because those who know Sheikh Mahmood Jaafar, Doroyi, Kano and Sheikh Al-Bani of Zaria, Kaduna, will never be in that fool paradise as to why these similar extremists killed them.
If Allah says in the Qur'an how your grown up children including females will inherit you, can those who say such a thing that parents have no say over 18-year-old child be regarded as Muslims for calling Allah a liar?
To this category of radicals, not even the Sultan of Sokoto, the likes of pious scholars in our society are Muslims. They tag them all Kaafir, talk less of we, they regard as followers of "kaafir" leadership. If you are their leader and do not agree with their misguidedness which they bring into Islam, they kill you, which was what they did to Sheikhs Jaafar and Al-Bani.
They are in our midst but Muslims in Yoruba Land are still pretending like all is well. I hope they will not regret habouring these extremists who they back as parents or as influential people. They regard you as parent or person of substance only when they need a favour from you. The moment you do the favour, you are nothing. We all know them and we know where they are. Security agencies have got some of our complaints about them, same authorities of institutions where some of them operate and are holding many people including students hostage ideologically. It is left to those authorities to act.
But many of them, instead of acting on the complaints they received, are rather fighting back attempting to use media war against the complainants. Who cares? When Ike Ekweremadu was backing terrorist IPOB against Nigerian State, was he not all out in media war funding it and telling all the lies that even Shaytan probably never told in his life? But now that IPOB has given him international beating, dragging the former Nigeria's Deputy Senate President and tearing his clothe from behind his neck, whose fault?
So these extremists, being shielded by some Vice Chsncellors in our universities despite that as lecturers they are tampering with destiny of youths that are  future of Nigeria, will definitely do it back to their backers the likes of those vice Chancellors and they will not find helper.
The North have learned their lessons. No such radical group member can live in Sokoto, Kano any longer talk less of Maiduguri except the people, particularly youths, go and pick him, sometimes beat him or them as individual or group and then hand them to security agents. Any security agent who releases such an extremist handed to him, I am talking to the South West and North Central's minds here, should be seen as enemy of Nigeria and destructive agent to humanity.
We have had enough of bloodshed by overzealous so-called Ahlu Sunnah and we must collectively round them off our society. They do not deserve to live. Federal Government of the Republic of Nigeria should ring this to the ears of all its security and intelligence agencies.
I was to particularly warn the security communities to call their agents to other. We have evidence how some of the agents (not police, not SSS, not military) compromised by working for these elements in the disguise of doing intelligence work. I particularly raised this so that anybody who feels I am destroying an agency or recognises himself to be affected by this huge accusation  can come out and counter me or sue me to court. Plotting my assassination won't help any because, it only serves as additional evidence both in court of the world and of Allah. Then, it means what we cook that house catches fire is about to be known by the public and disgrace of everlasting nature hits their generation.
To parents, you have got a duty to extra-check which university you want for your children, particularly girl child. These radicals, under the guidance of lecturers of certain university have the tradition of going round the 100 level looking out for beautiful and innocent freshers. They hide behind the name of Muslim Students Society of Nigeria (MSSN) to do this. When I raised this against MSSN the other time, a former President and anothee sitting PRO of the society threatened me to retract the article or they take action against me. Where they are foolish, they said "We have BBC, CNN", and that they will use those foreign media to fight me. Are they not foolish? If Dr .Lateef Adegbite can look back, will he not disown them as members of MSSN for bringing extremism into born-to-be-real Islamic group? That is by the way, although I expect their vituperation once again.
In those universities these evil merchants parading themselves as Ahlu Sunnah go round among freshers, recruit boys and point to girls they will make wives. This danger is here with us in Nigeria. And they have a way they so much foolishly think they can lure the real parents to accepting their marriage by deception. Failure to accept they abduct the girl. They are nothing but they think being officers of university is supreme chance to unleash extremism and they don't know that they are indeed the fools, despite their being PhD holders.
Unfortunately, one particular university Vice Chancellor, when a victim's parents wrote to him about how lecturers in his university are into this radical cell making them exactly potential terrorists, he chose to deploy media war as fight back against the parents which he did through his Registrar a Christian and Spokesman of the university confidently confirmed to the wounded parents the management did so to disabuse the minds of the public about your saying lecturers of thetuniversity are terrorists.  The VC was particular about covering up what is uncoverable. He plotted that if the parents should counter his press war, he would take him to court and unknown to him and all of them, intelligence report revealled his plot to the victim they pribably didn't know is himself a journalist.
Can you blame this Mr. VC who probably is suffering from lack of hold of his administration? The main person giving him confidence and who is ring leader of the extremists in his university calls himself a journalist. He in fact claims to be vice chairman of Nigerian Union of Journalists (NUJ) in state where he works. He is the one impersonating parents even impersonating university authorities including Spokesman of his university (TO THE FACE OF SOME SECURITY AGENTS). But many Muslim journalists are ready to witness against him in court any time security agents do their work by arresting and prosecuting him. They have evidence he is not only extremist but lack knowledge of Islam and is violent. He displayed this when he told a victim's parents before a certain security agency to go to hell "because I am speak for the university". The university real Spokesman was told about what he did before the security agents, was it for fear of attacks? In the end, they chose to back him and his radical group against the parents under disguise of a marriage by deception. Their conscience will never stop flogging them all including all the professors involed.
I would not have wanted to write about this because many people have advised me not to fight. I will definitely not fight but on getting to the Seat of Islam without which no Muslim anywhere in the world can lay authentic claim, I developed sympathy for the Muslim Ummah of Nigeria under our leader and father, Alhaji Muhammad Sa'ad Abubakar, Sultan of Sokoto and for which Prof. Is-haq Oloyede is Secretary General, and decided to help by pullingp out of Conspiracy of Silence that is capable of spelling a doom for the Ummah. Hence this short but loaded submission done deliberately to let both the Muslim leadership and government as well as its security agencies know the truth about how unpatriotic elements hide under religion to brew insecurity in Nigeria and then work on it.
All of these people are with us and they can all be arrested and be prosecuted. Only that judges, security officers and university authorities who give them shield should be uncovered and duly dealt with. We know them and we will readily expose them, if requested.
*Adefaka is an Isolo Akure, Ondo State Prince and media player based in Lagos, Nigeria. Reach him via thedefenderngr@gmail.com.