By BASHIR ADEFAKA
To lift from my tribute to him published in The DEFENDER on June 1, 2019, I said Alhaji Kola Animasaun, in the course of his training after school for me, had admonished me and I won't be able to quote him precisely: "As a Journalist, integrity should be your guide to success.  Dont play workplace politics.  Whenever you have to travel for any assignment, take with you money for your flight tickets, hotel accommodation and feeding.  If you are not given money by your host, you are not disappointed and not going to be stranded.  But if you are appreciated and given money willingly, it is your money."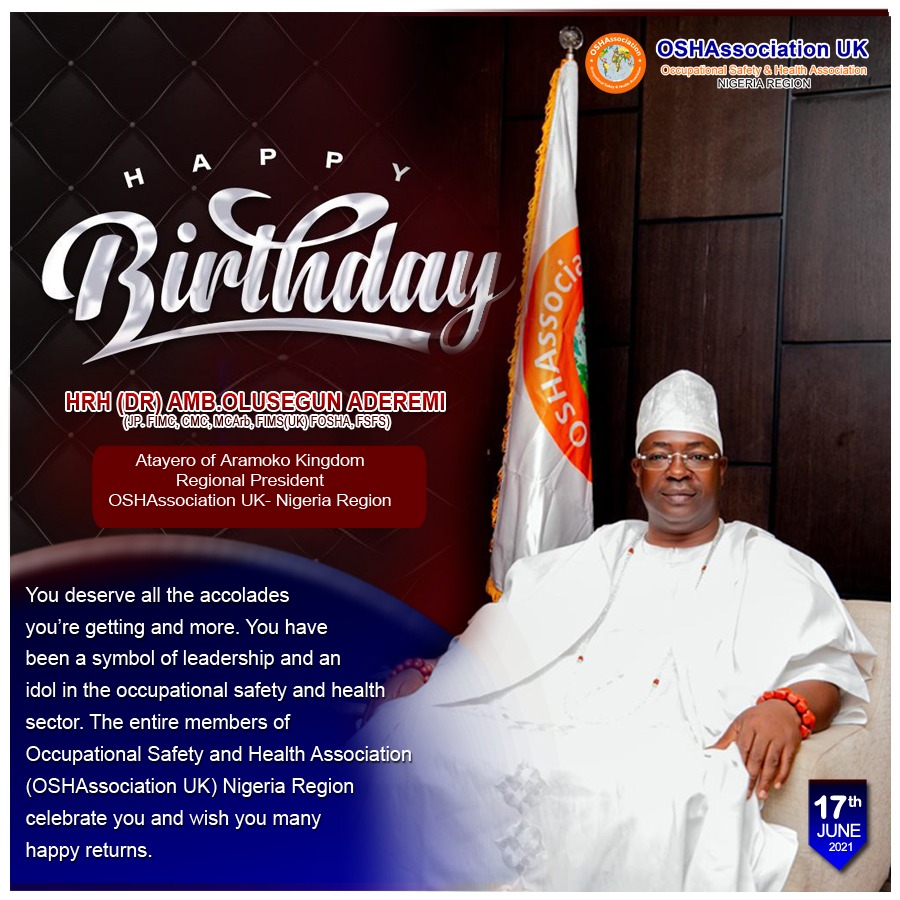 Exactly this time, 5.30am, of Thursday 30 May 2019, a call came through into my handset and it was Brother Boye Animasaun. I had just flown out of Lagos two days before, which was Wednesday 28 May after Monday 27 May when Daddy, Alhaji Kola Animasaun, and Mummy, Alhaja Modupe Animasaun, and Sister Opeyemi Animasaun, had bidden me bye as I would be flying to Sokoto as visit coordinator for a VIP to attend the inauguration of Alhaji Aminu Waziri Tambuwal, who had just won a re-election as Executive Governor of Sokoto State.
The farewell, which was meant to be that I would return Friday 31 May according to the flight schedule to meet them at home, was at General Hospital, Broad Street, Lagos, where consultants were attending to him.  Daddy was referred to the hospital Sunday 26 May on the advice of his personal physician.  I will now remember to thank the then Lagos State Commissioner for Health, Dr. Jide Idris, who rose to ensuring that possible situation usually encountered in public hospitals here did not happen in the case of the quintessential journalism teacher, leader and father admitted in one of his state's hospitals.
That morning, 5.30am of Thursday 30 May, 2019, Brother Boye called and, because I knew the condition with which I left the house in the Lagos hospital, I rushed to pick the phone call.  "Brother Bashir, Daddy ti ku o," he said, "Daddy has died. He died just now" and it was around that 5.30am.  He said but Alhaja had not been told and so that I should not make media announcement yet pending the time she would be informed.
I didn't make it a media thing, I was the first person outside the direct biological family to be confided with the all important but touching and devastating information, but I simply composed a text message and sent it to Sultan of Sokoto Alhaji Muhammad Sa'ad Abubakar, who like Alhaji Kola Animasaun, had also taken me as a son and had publicly announced that to my Akure, Ondo State royalty. I sent another copy to the VIP at whose instance I was in Sokoto and then further sent the same text to Oga Gbenga Adefaye, General Manager/Editor-in-Chief of Vanguard Newspapers, Oga Eze Anaba, Editor of Vanguard, Oga Adekunle Adekoya, Deputy Editor, Oga Dada Adekola, Cartoon Editor.
I then sent the same text to Uncle Sam Amuka-Pemu, His Excellency Chief Segun Osoba, His Excellency Senator Gbenga Kaka, with who Daddy was recently together at the 8th Day Fidau of Chief Obafemi Awolowo sister's son, Veteran Journalist and Former City Editor Nigerian Tribune, Alhaji Safi Awofeso, in Shagamu, and then His Excellency Ogbeni Rauf Aregbesola, who only yesterday. 29 May 2019 handed over power to his Chief of Staff as Governor of Osun State.  By 6.30am or thereabout, Brother Boye called back to say Mummy had been informed and the next was for me to do the media report, not release, and got it across to The DEFENDER, Vanguard and the rest. The shock then rented the entire place.
That was how life played out with Dad, Alhaji Muslim Kolawole Animasaun, former Chairman, Editorial Board of Vanguard Newspapers, former Officer/Diplomat of the Federal Ministry of Information in Sweden, and a founding Advisory Board figure for The DEFENDER Newspaper.  It took me more than one year to believe that Daddy was truly dead.  The moment I heard "Daddy ti ku o", the tears that I released has never been released for whatever reason before.  The more I thought about it, I was feeling like my legs cut off beneath me and that I was lifeless.
His Eminence Alhaji Muhammad Sa'ad Abubakar, the Sultan obviously realized the impact of the death of Alhaji Kola Animasaun in my person when even to his call into my phone, cry would not allow me to speak to him or respond to some of the things he was saying.  He then asked a special driver and car to bring me to the Palace where I addressed the Council and arrangements were made for the Sultan to personally attend the burial although for reasons of timing, an emergency flight seat was organised for me and I arrived Lagos to see the reality that the news I have been part of but not really witnessing from afar was actually true.
That was how we all lost a very unputdownable jewel of inestimable value into the grip of Malakul-Maot, Angel of Death, and till today, Daddy Kola Animasaun remains away in his Barzak, life between death and resurrection. I stopped my daily mourning of Daddy because I didn't want to lose Alhaja too soon also. But if I forget about the action of the Angel of Death, it is beyond me to forget the Date the Sun Set in the Midnight – 30 May?  I missed Daddy a lot! Daddy promised me greatness, by Allah's assistance, and he fulfilled it for me before he died. He handed over his journalism and influence to me and monitored me use them at the tail end of his life unknown to me that the Boabab Tree was preparing for his quitting from the stage.
Daddy was no longer the one connecting. Any such assignment, he said, "Go and do it, you are now a journalism man." I remember he once told me, "You are now son of the Sultan. Go and inform him about it (a VIP needing to visit him)" and I did. Sultan confirmed his love for Daddy in his comment at the Council upon his death. "I got to know Bashir through him. He would never ask for anything even when he needed it," Sultan said in his tribute inside the Palace Council Chamber in Sokoto on Thursday 30 May, 2019.
I must confess that since Daddy Animasaun died, but the love limitlessly shown to me by my father, Sultan, and Alhaja Modupe Animasaun and the entire Animasaun Family, life has not been the same for me. This is a fact.
To lift from my tribute to him published in The DEFENDER on June 1, 2019, I said Alhaji Kola Animasaun, in the course of his training after school for me, had admonished me and I won't be able to quote him precisely: "As a Journalist, integrity should be your guide to success.  Dont play workplace politics.  Whenever you have to travel for any assignment, take with you money for your flight tickets, hotel accommodation and feeding.  If you are not given money by your host, you are not disappointed and not going to be stranded.  But if you are appreciated and given money willingly, it is your money."
This particular advice and tutelage made me a different journalist to the notice of Former Head of State, General Yakubu Gowon, Former Nigeria's Attorney-General and Minister of Justice, Prince Bola Ajibola (SAN), sitting Sultan of Sokoto and Amirul Mu'mineen of Nigeria, Alhaji Dr. General Muhammad Sa'ad Abubakar, mni, CFR, FCILRM, Former Ogun State Governor Chief Olusegun Osoba, Former DG PRODA Enugu, Engr. Edmund Kaine, Former Press Secretary to the Head of State during the Military Regime of General Olusegun Obasanjo, and now Uthokoneze Achalla, Anambra State, Igwe Ezeoba Alex Nwokedi, who died November 2020, Olowu of Owu Kingdom, Oba Olusanya Adegboyega Dosunmu, CON, Fta, the Alaafin of Oyo, Oba Lamidi Adeyemi III, and a host of many others.
What is more surprising is that, by the guidance given to me by Alhaji Kola Animasaun, I became a personality based journalist traveling all over Nigeria with Vanguard Media Limited footing my bills for doing so and, more to mention, each and every personality I have had contact with has retained me as a son and media consultant.  This is how the enigmatic creator of opportunities made me a man by the grace of Almighty Allah.
Laiye laiyeee l'eye o maaaseranti olugbo oo, laiye laiyeee ooo lolugbo o maaaseranti odan. Laiyeee oooooo Laoma serantii re, Ajilelerun… Odigbereeeee odigboseeeee aori Baba mo laiye laiyeee! My lyrics.
Sad it is so, but I thank Allah for your well managed soul, Daddy. Mummy is fine but not too fine without you. Aunty Abiola, Aunty Denrele, are here doing well but still sad for your absence although as Muslims they accept fate. Uncle Ajibola now steps into your shoes the soft and kind mindedness that depicted your name while alive. He finds it difficult to get angry at any provocation. He doesn't want to hurt anybody's feeling for whatever reason. That is your Jibola behind you. Sister Sola, Brothers Afolabi, Boye and Sisters Yemi and Seun are alright. All of us pray as we remember you daily.
May Allah continue to keep you safe in your grave, expand your space and repose your gentle soul in Al-Jannah Firdaoz on the Day of Resurrection when we shall have been with you. Amiin.