"Do not forget that when we say Nigerians are responsible for their own problems this is how it starts because, it is the same Nigerians who complain about hard times that fail to let go with the same hard times.  2019 however is another opportunity for them to make a firm decision by not gambling with Atiku and just stay with the 'devil' (in quote) that they know which is better than the angel they do not know."
The Director General, Voice of Nigeria (VON), Mr. Osita Okechukwu, has called on former Vice President Atiku Abubakar to come clean on his United States immigration status after the latter's Saturday, July 21 rally to declare his intention to run for presidency.
Okechukwu hinted that Atiku has been banned from entering the United States.
He added that Atiku, if elected into power in 2019, would not be able to provide adequate security for the country if he can't even enter the US.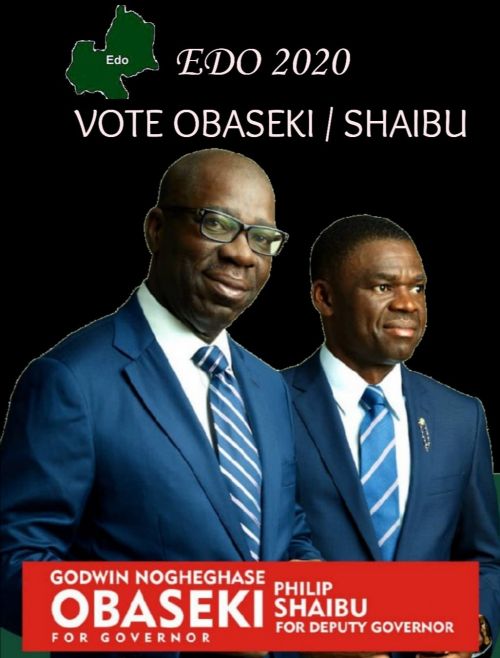 The Punch reports that Okechukwu said that Abubakar's inability to visit the US made him a less attractive option than the incumbent, President Muhammadu Buhari, who was hosted in the White House shortly after he assumed office.
The VON DG, while speaking to journalists in Enugu, challenged Abubakar to authorise the United States Border Authority to make public his immigration status.
He said: "Recall that President Muhammadu Buhari, few weeks after the inauguration, was honoured with a red carpet reception at the White House.
"A presidential contest is like a beauty contest, and Buhari remains the best among those parading themselves to be President in 2019."
It will be recalled that The DEFENDER had earlier reported that the Governor of Adamawa State, Alhaji Muhammadu Jibrilla-Bindow, has denied funding the Saturday, July 21, rally of former Vice President, Atiku Abubakar.
Jibrilla-Bindow said reports that he spent N70million to foot the rally where Atiku declared his intention to run for presidency is not true.
Bindow, in a statement on Sunday by his Special Adviser, Press and Media Affairs, Martins Dickson, described the reports as malicious and an attempt to blackmail him.
In the meantime, a respondent has told us that, "As for Atiku, Nigerians have received enough warning ahead of time over what will be their attitude towards his presidency in 2019.  Do not forget that when we say Nigerians are responsible for their own problems this is how it starts because, it is the same Nigerians who complain about hard times that fail to let go with the same hard times.  2019 however is another opportunity for them to make a firm decision by not gambling with Atiku and just stay with the 'devil' (in quote) that they know which is better than the angel they do not know."