President Muhammadu Buhari, Wednesday, called and spoke with Mrs Rebecca Sharibu, mother of the Dapchi Secondary schoolgirl, Leah, who had been kidnapped by Boko Haram terrorists, and assured her that his administration will do everything it would take to bring her daughter back home.
This was disclosed by Senior Special Assistant to the President Media and Publicity, Mallam Garba Shehu in a statement he issued in Abuja, on Wednesday.
The President consoled the Sharibu family and assured the parents that the Federal Government would do its utmost for the safety and security of their daughter.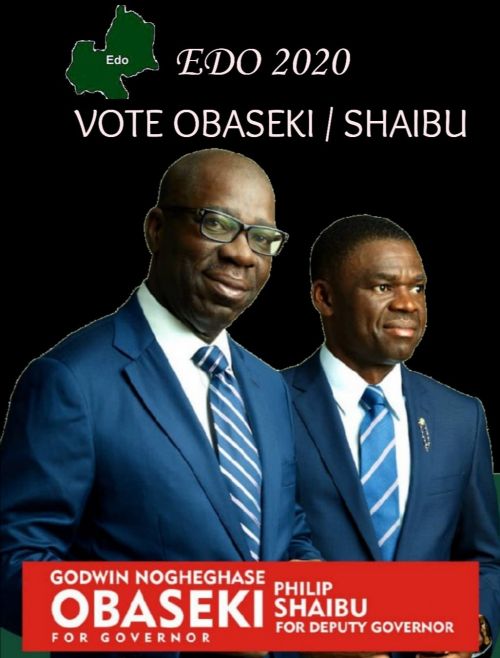 "I convey my emotion, the strong commitment of my administration and the solidarity of all Nigerians to you and your family as we will do our best to bring your daughter home in peace and safety," President Buhari told her.
He assured the mother that his heart was with her family, as that of the entire nation which continues to pray for the safe return of "our daughter, Leah."
It will be recalled Leah was the Dapchi schoolgirl kidnapped along with 110 others but who was selectively specially celebrated as "Christian Heroine" by Christian Association of Nigeria (CAN) leaders as having defeated Boko Haram following what the said was by her refusal to be converted from Christianity to Islam.
Such celebration by CAN leaders was done at a time President Buhari was at the middle of negotiating the release of the Dapchi girls with Boko Haram and in the end, when they were brought back and dumped at the frontage of their school, Leah was found missing only to be discovered she was held back by her abductors.
The DEFENDER gathered that Boko Haram held the girl back because of the celebrations and utterances of the Christian leaders, based on which the leadership of the Nigerian Muslim Ummah warned the Christian Association of Nigeria against making unguarded statements capable of causing inter-religious conflicts in the land.
Specifically, the CAN President, Samson Ayokunnu had, through an aide of his, threatened that there would be religious war in Nigeria if little Sharibu died in the captivity of Boko Haram.
But Sultan of Sokoto and President-General, Nigerian Supreme Council for Islamic Affairs (NSCIA), in a meticulously prepared statement, hit back at him saying if Leah Sharibu dies in Boko Haram's hands, Ayokunnu and other Christian leaders should hold themselves responsible for it.
However, while the Christian leaders had busied themselves waging wars of words and protests against the President of the country in circumstances they were found to be fighting him because of his religion and tribe, the Sultan informed at that time how the Muslim Ummah, without considering the war songs of CAN, had decided to swing into action working with effort the government was making to secure the peaceful return of the little innocent girl.
The Sultan had warned that the CAN leaders were, by their unguarded utterances, only helping the terrorists towards achieving their aim of causing confusion in the land.