*Why he is diehard antagonist of Nigeria's Government under Buhari
*U.K. investigation of his Winners' Chapel over alleged misappropriation of £16m (N4bn) tithes (2013)
*Banned him, his private jet from entering U.K. (2014)
*Updates shows U.K. bans not yet lifted (2020)
*What Oyedepo doesn't know is a global anti-corruption campaign exists directed at churches, business and government – Investigation
By KEMI KASUMU
Since the build-up to 2015 general elections in Nigeria, Winners' Chapel General Overseer Ota, Ogun State, South West Nigeria, has never recovered from the fever he sustained from being a partisan fighter. He fought tirelessly on the side of Peoples Democratic Party (PDP) and has not stopped to run as one-man Army against the sitting government in Abuja.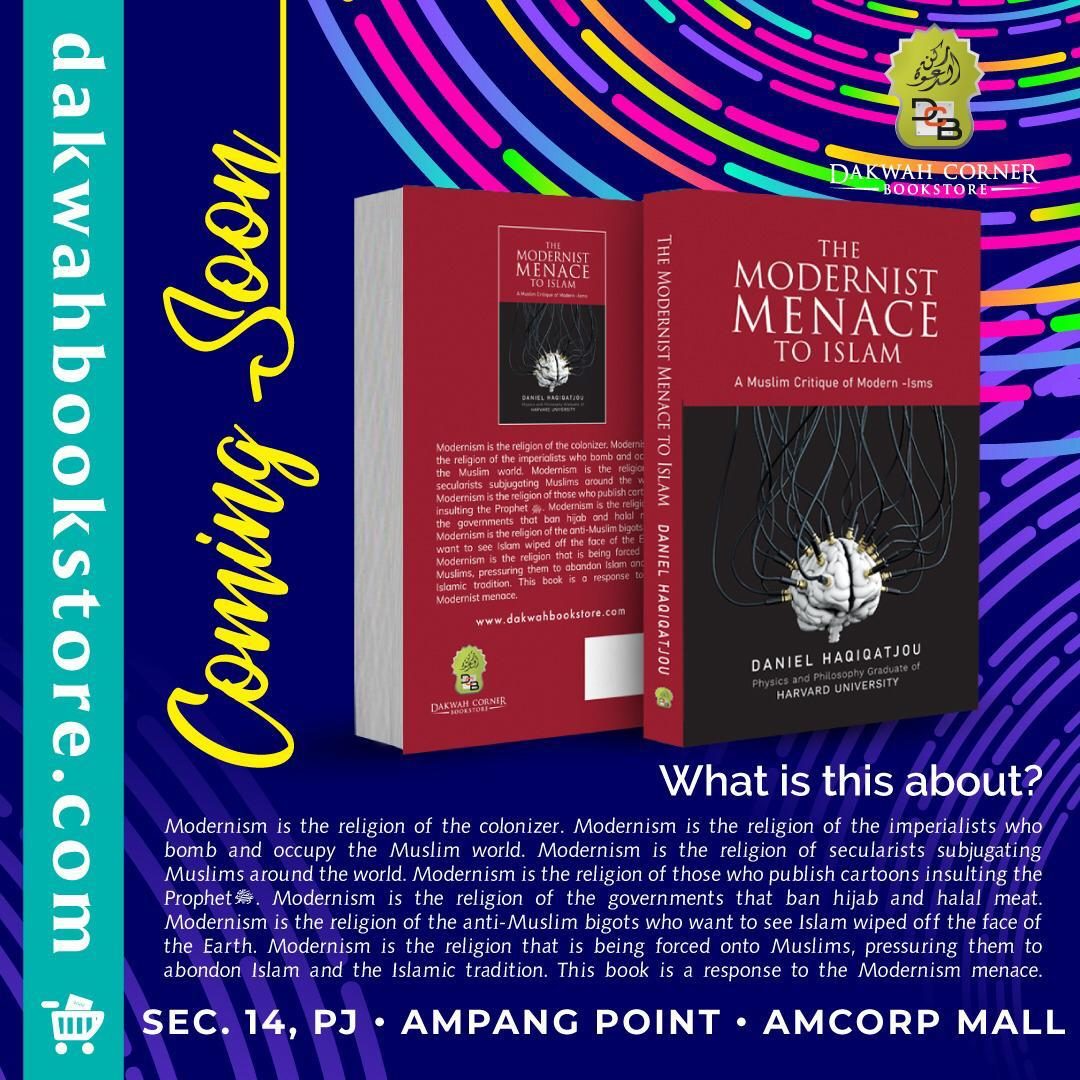 It is noteworthy however that while Christian Association of Nigeria (CAN) took side in ethnic and religious matters reportedly misrepresenting occurrences particularly in the Boko Haram-infested insecurity telling America and America believing its narratives that only Christians of Nigeria were being killed by the 'stupidly' misguided ideology based terrorists and that  they were doing so in helping actualise President Muhammadu Buhari's Islamisation and Northernisation Agenda in the country, albeit all smack of 'bloody lies' told at the highest level of the "Lord's" vineyard, Oyedepo took the other stage fighting economically intentioned spiritual war against the same Buhari and his government and still called it a defence front against persecution of the Church.
When probed, The DEFENDER's scoop revealed that the actions both of Oyedepo and CAN under Samson Ayokunle were not without reasons – more of personal interest – either of personalities on the leadership of the Church or a segment of CAN itself.
Our investigations showed that during the last leg of the Peoples Democratic Party's (PDP) 16-year rule, under Goodluck Jonathan, when the Church became more or less like a department of government and policies of the administration were dished out at church services, Oyedepo was pivotal as his Winners' Chapel became a centre where communities access government's benefits mainly electricity transformers, roads around were either graded or tarred to be pliable for motorists, at a time when fuel was sold N87 it was gathered he sold the commodity to commercial transporters or private vehicle owners who conveyed churchgoers to his Covenant expanse of land at, as low as N47, and more low income earners had access to easy and soft loans with which they traded in and around the Chapel that also is location for the Covenant University Ota to the extent that commercial banks found reasons to bring branches to the inner side of the church premises while eateries and other businesses opened shops therein.
All of these gestures, which are in actual fact people-oriented and crowd pullers, particularly boosted the pastor's personality as many masses of the Nigerian people of that Lagos-Ogun axis found him a messiah who, to them, was using the Church's money to better their lots even as they cursed government for reneging on its duties leaving same to Oyedepo, "a single man of God with good, kind and accommodating heart".
But it was not straightly correct to think that the money with which Oyedepo was giving out – free of charge – those transformers and other economic benefits to those vulnerable communities and people was his own or the goodwill was by his own volition.
We gathered from government and PDP sources then and now that Jonathan, actually believing that the population of Church would at any time give him block votes of Nigerians, made the Church a branch of his administration and so funded those seeming charitable works certain churches like Winners' Chapel were carrying out and that the funds were based on effort of then CAN President Ayo Oritsejafor as defacto Special Adviser to the President on Spiritual Matters.
Our investigations further showed that in a community in Iju town, Iju/Atan/Ilogbo Local Council Development Area near Ota in Ogun State, people were jubilating that Oyedepo was about to give them electricity transformer but were told through their leadership that they should go ahead and pursue the transformer to the point of delivery as it was their own (Nigerian) money Oyedepo was using to benefit them and that it was, in truth, on behalf of the Jonathan government.
Our source even asked, "If not, why did he quickly go and erect estate of many blocks of houses on a wider part of the Canaland acres of land if not for the fear of not knowing what Buhari's new government could be up to and then he needed to use what was left on him to tie something down?
"It was the belief of Jonathan, for you to know how myopic he and his advisers were, to think that by using ideology, political based strategy and money to tie vulnerable people to a church like Winner's Chapel, Nigerians for who they are would be easily told who to vote for when the presidential election of 2015 would be around.  That and nothing else was the brain behind what the government did at that time and why Oyedepo became a PDP's fighter from the church front since that time to this time and he refuses to stop.
"Don't forget how Oyedepo threatened to open the gates of hell to people 'who would dare to vote for General Muhammadu Buhari'.  This is the background for all that he is doing today.  Don't be surprised, but the government must assert itself by using all powers within its capacity to tell the likes of Oyedepo that God of the world does not reside only in Ota or Oregun or what have you.
"It is the reason I would want you to go and check into the recent history of how what he is fighting against today in Nigeria was the reason he was banned from entering the United Kingdom till today, he and his private jet banned from entering that Queen's country!  Go and find out because it is much easier for you to investigate as as journalist, and we are not yet aware that those bans have been lifted. He is crying against CAMA here in Nigeria that it is going to take over the church saying it is the meaning of government investigating spending of the church.  He should tell us what the investigation of his Winners' Chapel branch in Britain over misappropriation of N4 billion naira equivalent of 16 million pound sterling is called if not what CAMA is all about," the source said.
Prompted by the source's suggestion, we scooped to peep into Britain's investigation of church and ban in the past of the one Africa's richest Pastor with a view to knowing why he is letting hell loose over Law of CAMA in Nigeria.  We stumbled over two particular reports one in 2013 announcing the investigation of his church over misappropriation of funds and the other in 2014 announcing bans of him and his private jet.
According to U.K. Guardian also culled in Nigeria by Premium Times of 16 August 2013, the United Kingdom's Charity Commission investigated the U.K. branch of David Oyedepo's Winner Chapel over the alleged misappropriation of at least £16 million (N4 billion) collected as tithes between 2008 and 2011.
In the report titled, "UK investigates Winners' Chapel over alleged misappropriation of N4bn tithes", the Premium Tims said, "Over N250 million (£1 million) of that amount is said to have been repatriated to the Nigeria headquarters of the church between 2009 and 2011, the church's account shows."
A spokesperson of the Charity Commission, it was reported, told the Guardian newspapers that investigations "regarding the charity's management and policies" were on-going as at that point in time.
"We have considered documents and information shared by the trustees and our case is continuing," she said.
The congregants of the U.K. branch of the church were allegedly given credit cards forms to make donations as they arrived for service, just like USSD codes were sent out to congregants by Oyedepo in Nigeria to make donations during the biting global nature lockdown imposed to prevent lives against the dangerous Coronavirus disease.
In the case of the UK, the 2013 report by Guardian said the credit cards forms given the congregants were inscribed with a verse from the Bible's Book of Corinthians which read, "God loveth a cheerful giver."
Documents submitted to the Charity Commission reportedly showed the parent organisation of the church, £8 million rich World Mission Agency, made paltry donations to charity causes. Its books showed it donated N2.6 million (£10,500) to Great Ormond Street Children's hospital and N2.2 million (£9,000) to Christian Aid for the Haiti earthquake appeal and N625, 000 (£2,500) to charities in the Lewisham area of London.
In contrast, it transferred N81.2 million (£324,683) and N165.8 million (£663,532) to world headquarters in Nigeria in 2010 and 2011 respectively. In 2009 and 2010 N48, 000,000 was set aside for "welfare assistance" for unnamed "certain member of the church."
The Church also claimed it spent N37.25million "for charitable activities in Africa."
According to Premium Times, David Oyedepo, who is believed to be the richest pastor in Nigeria, lives a life of opulence. He, through his church, owns at least three private jets and one of the most expensive private universities in the country. The Nigerian headquarters of the church prides itself as having the biggest church auditorium in the world.
Our findings however showed that the auditorium sits over 50,000 congregants actualized during the administration of Olusegun Obasanjo but got flourishing under Jonathan administration between 2011 and  2015.
"All of us have a growing concern about any kind of mercenary response that puts cash at the centre of Christian faith. I challenge any movement, including Winners, to be open and account for its money wherever it goes because it comes originally from hard-working faithful people," said Joel Edwards, a senior figure in the British evangelical movement and director of the Micah Challenge which, as at the time Guardian pushed the report, was running Exposed, a global anti-corruption campaign directed at churches, business and government.
The ban
Sahara Reporters by October 16, 2014 did a follow up to the earlier reports when it published that the "UK Home Office has banned flamboyant Nigerian pastor, Bishop David Oyedepo, from entering Britain," citing a British government source.
Mr. Oyedepo, the report introduced, is known as the general overseer of the Living Faith Church Worldwide, otherwise known as Winners' Chapel. Headquartered in Ota, Ogun State, the church has branches in numerous parts of the world, including the UK and US.
According to the source, the ban arose from preliminary investigations by Britain's Charity Commission that determined that monies donated to Bishop Oyedepo's church for charitable purposes were funneled to Nigeria to fund the preacher's flamboyant lifestyle.
"Bishop Oyedepo owns a plush private jet and has a fleet of expensive cars, among many other astonishing personal assets.
"Bishop Oyedepo was barred from entering the United Kingdom in July (2014). However, when SaharaReporters contacted Nicola Kelly, a press officer at the immigration desk at the UK Home Office, she declined to comment on the case.
"The same day, our reporter spoke to one Emmanuel Igban, a media aide to Bishop Oyedepo, but he denied that the high-flying preacher had been banned.
"But our British source asserted that Bishop Oyedepo and one of his sons had been aware of the probe of church finances for at least three years now. He added that the probe was triggered after the British Charity Commission found out that the wealthy pastor had taken out more than £16 million from the UK since 2009. He added that the commission closely monitors any repatriation of church resources, disclosing that any repatriation of funds of that size was most likely illegal.
"According to the source, Bishop Oyedepo claimed that he was running a not-for-profit religious organization, "but the commission determined that he was diverting funds to engage in a series of profitable ventures."
"Bishop Oyedepo, who recently turned 60, is believed to be Nigeria's richest pastor and is widely regarded as one of the richest televangelists in the world.
"The UK government has distributed notices warning airlines that operate flights to the UK not carry the bishop.
"Mr. Oyedepo's private jet is also barred from entering the UK airspace with him on board.
"A few years ago, Bishop Oyedepo provoked international outrage when videotapes of one of his church events showed him slapping a teenage girl he accused of being a witch. In the face of mounting criticism, including calls for his arrest for assaulting a minor, Mr. Oyedepo boasted that he would slap the "witch" again," Sahara Reporters reported on October 16, 2014.
A check by our scoop showed that there is no indication yet that the bans on both the pastor and his private jet from entering the U.K. over the allegation of corruption have been lifted.
The DEFENDER's source within Nigeria, who does not want to be revealed in print or whatever way, said, "You can now see why Oyedepo goes out of his way stooping so low to running President Buhari and his government down and he has been doing this for the past five years nonstop.  It only takes a no-nonsense government to take action and silence this man once and for all because he is not the only Nigerian with access to God, if at all he is truly man of God," he said.