*Salutes workers for support at 2017 thanksgiving
*Declares Osun now back from its hardship of the past
*As governors sees hope recession will end June 2017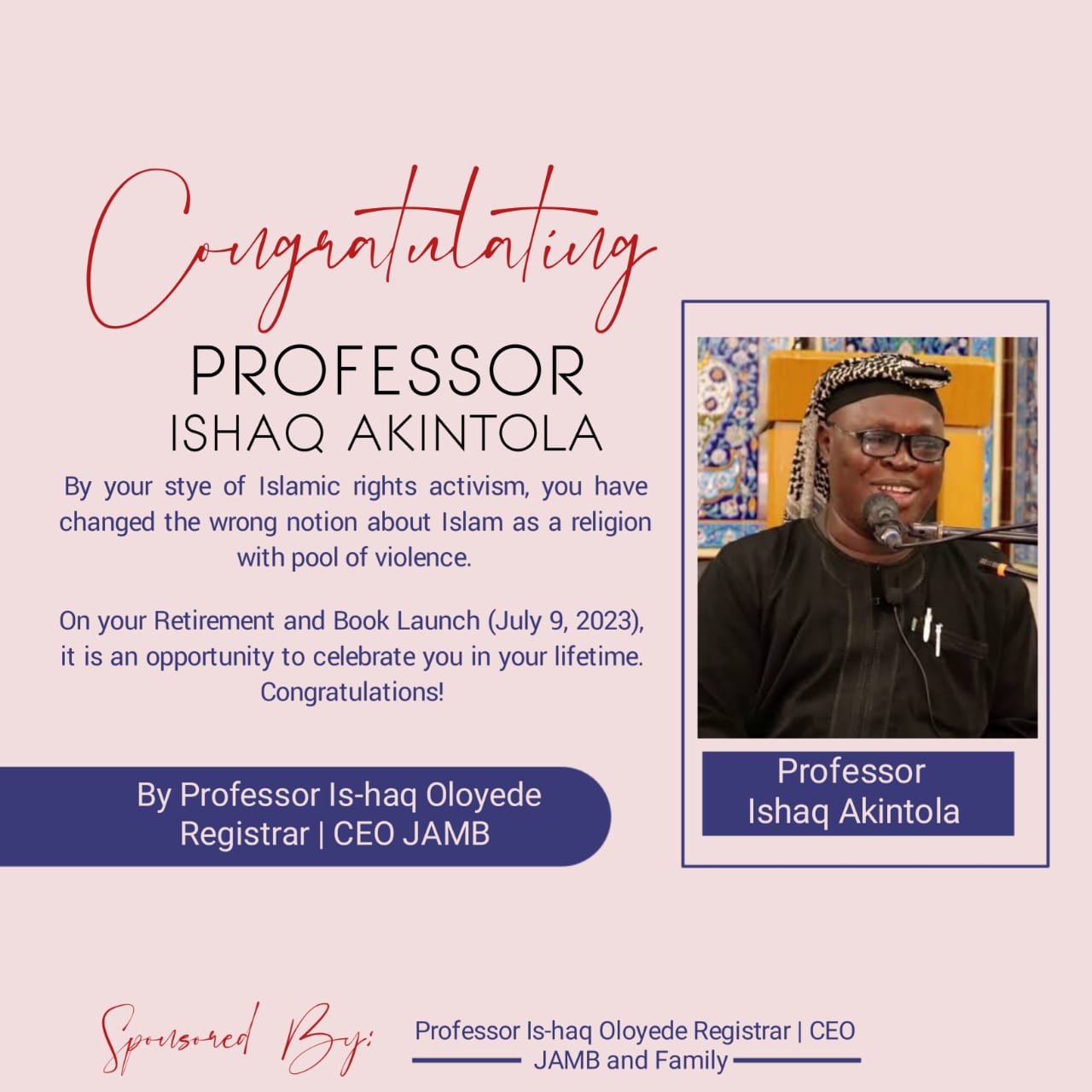 By Kemi Kasumu and Busola Samuel
Governor Rauf Aregbesola of Osun State, on Tuesday, said a total of N14.2 billion had been paid out by his government in less than two weeks before the end of December 2016.
Aregbesola stated this at a Muslim and Christian joint thanksgiving session at the Government Secretariat, Osogbo, opening the new year.
The governor, who laced his speech with songs of praises to God in Islamic and Christian ways, said with what befell the state before the close of 2015, it was gratifying that the state bounced back in what can now be felt as relief from the hardship of last year.
He said the ability of his government to pay workers salaries of September, October, November and December in less than a record two week period was a huge relief.
Governor Rauf Aregbesola said it was in September 2014 that he had to call on workers to decide whether they wanted a staff reduction or payment of salaries according to available resources when the impact of the economic hardship in the country began to bite harder.
He said in July 2015, the new Federal Government, which had been sworn in May 2015, listened to some of the solutions proffered to the national revenue crisis.
Aregbesola said when the state got N34.9bn bailout loan in 2015, there were controversies on how to disburse the funds when some people insisted that the whole funds should be spent all at once.
"But I knew that with the magnitude of the economic crisis facing Nigeria, it would have been suicidal to expend the whole bailout loan at once without saving a portion of it which eventually bailed us out till around February this year," Aregbesola said.
The governor recalled this was what made necessary the constitution of the state's Revenue Apportionment Committee headed by labour veteran Comrade Hassan Sunmonu, which he said made it possible for the state to pay salaries till February of 2016.
He said the arrival of the Paris Club deductions refunds which made N11.7bn available to the state had brought some relief noting that the state would however need to intensify its efforts towards self-sustenance.
"We are grateful that our hardships are getting over, giving us indications that the new year would be better," he added.
The governor, while appreciating the workers who showed understanding, appealed to those who had not shown signs of understanding the trends.
He added, "LAUTECH lecturers have insisted they would not cooperate with the government despite their knowledge of the economic conditions we face. We appeal to them to accept our fate at the moment for the sake of the students' future."
He expressed optimism that by June this year, there were signs that the recession would come to an end.
While appealing to all stakeholders to look inward, Aregbesola charged traditional rulers to promote agriculture in their respective domain just as he appealed to them to engage in vigorous campaigns for payment of taxes.