On the sideline of a United Nations News and Media event Friday morning, some Nigerians in Diaspora (America) reacted to the news breakout about the visit of Presidential Candidate of the Peoples Democratic Party (PDP) to Washington DC, United States of America's capital and the speakers, who were not named in the video now going viral on the on social media, spoke based on the fact that the former Nigeria's vice president actually visited but that he did so under Senate President Bukola Saraki's diplomatic immunity and then called on Nigerians at home to beware of the opposition politicians and vote for President Muhammadu Buhari.
The speakers, who gave protest speeches videoed during the event, were united on the need to make their brethren at home know that, "We want Buhari. We don't want looters. Say no to Atiku".
As at the time of filing this report, no PDP leader has reacted to dispute the authenticity of the video as to whether it was a false that Atiku did not visit America on his own but that he did so on the legislative diplomatic immunity of Senate President Saraki.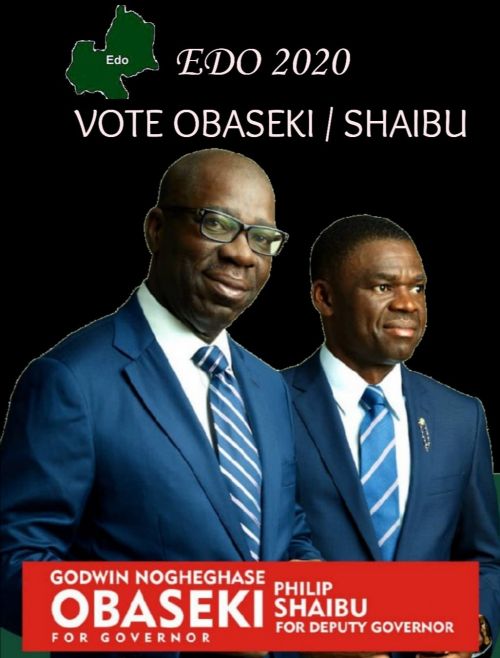 The DEFENDER noted a photograph ostensibly taken in Washington and posted on the Abubakar Bukola Saraki's official Facebook page some 21 hours before the filing of this report with a message, "Our work continues. With your support, our message and vision for a #BetterNigeria will be heard and felt around the world. #LetsGetNigeriaWorkingAgain".
The post was tagged to the likes of Chikeluba Romanus Izuchukwu, Bello Isiaka, Nwerem Ifechukwu, Ukpai Emma Ukpai and Yerima Ahmed Abdallaah.
This online newspaper therefore pushed its enquiry through a comment to Saraki: "Distinguished Senator, We have just finished watching a video recorded on the sideline of a United Nations News & Media event protesting Atiku's visit to America as a thing that happened under the cover of Abubakar Bukola Saraki's legislative diplomatic immunity, which in America means that he cannot be arrested by anybody. They are protesting that you abused the rule of law that works in America to have done so. What is your reaction to this? And this enquiry is being made on behalf of The DEFENDER. Thank you." Saraki's response could not be received as at the time of filing this report.
The Nigerians in Diaspora (America), featured in the protest video, spoke in the following order:
Speaker One: I am a Nigerian in America. He heard that Atiku is in America. He can travel to anywhere he wants but bottom line is that he is a corrupt man. The bottom line is that he is not a leader for Nigeria. Atiku has sold Nigeria and he wants to come back to finish selling Nigeria. It is a 'NO', 'NO' to Atiku. Vote for the best man that can stamp out corruption in Nigeria and that is President Muhamadu Buhari and Osinbajo.
Atiku is a corrupt man. He is a thief and once a thief will always be a thief. He wants to come to finish selling Nigeria. He had started during Obasanjo.
Obasanjo said "If I vote Atiku may God punish me." May God punish Obasanjo for propagating Atiku at this time.
So, vote for Buhari not Atiku.
Speaker Two: I am a Nigerian in America. We just discovered that Atiku is in America on the propaganda that he can visit anywhere that he wants to visit, that he is not being looked for in America.
That is a big lie.
He came into America under the immunity of Bukola Saraki, which says that they cannot arrest him. Fine but he cannot visit anywhere by himself. At this point I am encouraging, I'm employing all Nigerians to be very careful not to vote for him because, he has sold all the resources of Nigeria. He wants to come and sell the remaining resources. This is not the time for Nigerians to vote for Atiku again.
Please, do not vote for Atiku Abubakar. We need someone with integrity in Nigerian politics. This is the time for us to wake and see what Atiku can do for Nigeria. Please.
Speaker Three (woman): Dear home, dear Nigerians, you heard what my friends have said about Atiku.
Atiku is corrupt is corrupt. We don't need him in Nigeria. We want Buhari for continuity and we want the Next Level. We want good things to happen more in Nigeria, we want good roads, we want more infrastructure, we don't want looters. We want Next Level! We want Buhari. Say no to Atiku! Say no to corruption. Thank you.
Speaker Four: Fellow Nigerians! I am a New Yorker, right? Over here in New York we don't tolerate garbage. Atiku is garbage. Please, don't vote for Atiku.
Atiku has been there for 16 years with Obasanjo and all he does was lying in his own pocket, set up a university when all Nigerian universities were all broken down and all the facilities were rotten and he didn't make any attempt to fix the universities; instead he came here and bought a franchise of the American University, which is a shame.
Atiku can go to Dubai and come to America and see the level of development. What happened to Nigeria? Do not vote for this guy. This guy does not deserve our votes. Please, put Atiku to shame.