For them who have followed me keenly since we started the Change Struggle late 2014 would recall that we categorised the factors militating against our nation Nigeria: 70 percent religion, 20 percent ethnicity and 10 percent politics.
What many don't realise is that, the Muhammadu Buhari's administration has revealed many of the causes of the problems that our country Nigeria has had for a very long time and why those problems appear insolvable except the country is broken up. So, for this reason we thank God for bringing Buhari to power and we congratulate ourselves for being one of the Change Agents.
Yes, things are hard, but that is not unexpected in a situation where corrupt people that the government seek to change or uproot have formed their strongholds across the length and breadth of the fabrics of the nation. They will so much fight back that even the people that told Buhari to please come to power to rescue them from the strongholds of the corrupt, anti-people victimisers of the Nigeria's betterment will by themselves be the ones that will now join their own hitherto identified victimisers to persecute the Buhari the rescuer and join in the effort to collapse his government. That is happening already, nobody should claim he doesn't know.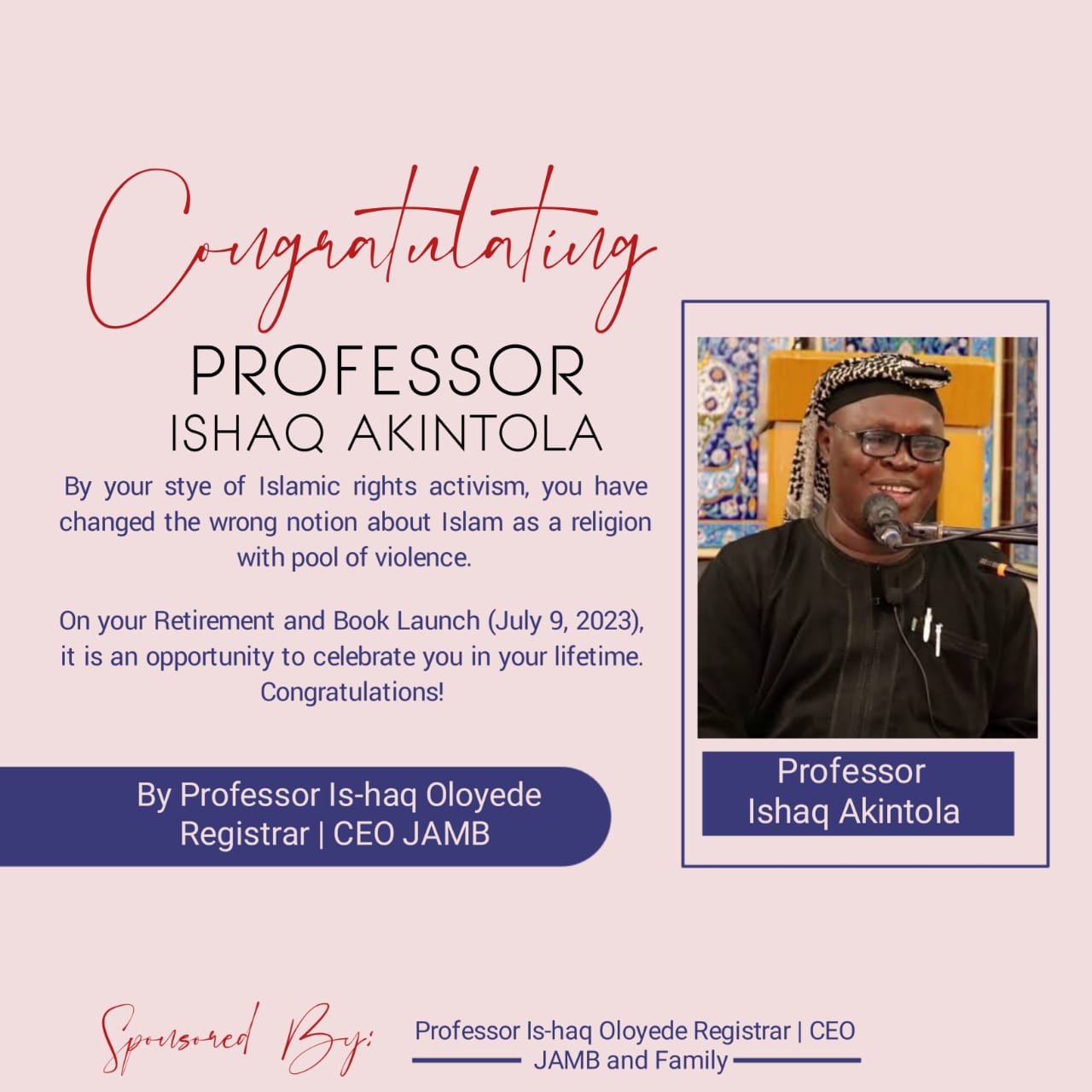 Now back to what we said in paragraph one, we have studied to want to rearrange my categorisation of the factors or causes of Nigeria's protracted problems and the earlier the better Nigerians (be you common, poor man or elite or civil servants or the military etc) open their eyes and skulls to the realities and say no those factors as we will now list.
Factors militating against our nation Nigeria: 70 percent politics, 20 percent ethnicity and 10 percent religion. That is the new rearrangement.
And the reason is that, under the Goodluck Ebele Jonathan administration of People's Democratic Party (PDP), the anti-Nigerian forces hid under Christian Association of Nigeria (CAN) whose President at that time, Ayo Oritsejafor, allowed himself to be used to religionise their means of achieving their goals. They were able to do that for the period Jonathan needed to complete the late Umar Musa Yar'Adua's first term of four years and also used it against the North's zonal chance to give him another term of four years thereby dragging us as a nation in the mud of security challenges using religion. That was the reason Boko Haram was able to drag for as long as we had it. So much that Amnesty International in a report said the number of lives lost under Jonathan in one year was far higher than the number of lives lost in 100 years of America's growing process.
Now, that Buhari came, many of us agreed that we have for the first time a leader that we voted for. It is that reason that we have a leader that we voted for ruling us that has now exposed the true colour of Nigeria's problems. The moment Buhari took power, the PDP people vowed that they would make Nigeria ungovernable for him believing that he was the one that made the country ungovernable for Jonathan (which they can't prove). Unfortunately, they have found allies in even some leaders of the governing APC who have used petroleum products hoarding, commerce (market prices hike), Niger Delta militancy (bombing the oil installation that is single source of national economy), intensified agitation for nation's break up as seen in the pro-Biafra agitators' activities to disturb the Buhari's administration.
Recall this is the same Buhari administration that for the mere fact of winning election, some of them in the power sector started rushing to sight fearing the Buhari's Body Language, etc. But the moment they heard Buhari saying in his inauguration speech that "I am for everybody and I am for nobody" and later after taking power saying, "I can work with anybody," they started hiding under the Converted Democrat new President who chose not to be the military that we used to know in perpetrating their evils. They started by grabbing the National Assembly to themselves struggling to individually take over its control in order to put Buhari under their respective armpits.
On working with anybody, Buhari left PDP-appointed directors-general in office (NTA, Budget Office, etc) and those PDP-appointees Buhari was working with spoiled his 2016 Budget. People never asked, "If budget padding has been on for a long time, how come it is now an issue?"
Yes, it is now an issue because Buhari's government is the government that God Himself installed for His creatures (Nigerian masses) to have a change from their past hard lives. And that is why none of the efforts the anti-Buhari elements are making to subdue his government has succeeded. The only reason they appear to succeed is because they have grabbed the area which affects the stomach of the common man and so, the common man who believes in nothing other than his stomach must cry.
Now, our point.
The politicians believing that they have successfully convinced the masses that Buhari is the one making them suffer hunger and hard lives have now resulted to using ethnicity to now crown up their plot. If the Nigerian masses who are crying of hunger will allow them to succeed in their current ethnicity alignment and realignment, then, it will mean that #CorruptionFightBack is a success aided by the Nigerian masses themselves.
Although any sane person can understand that Buhari is not the problem. Professor Wole Soyinka is one of the sane Nigerians who know this fact based on what he said in Vanguard on Friday December 2, 2016 that it is expected that Buhari's popularity will go down because he took over Nigeria when the economy of the nation had collapsed in the wake of Niger Delta militants bombing oil installations, global oil prices fall and all that. Additionally, the madly embezzling of the nation's fortunes as now obvious in a single individual stealing and keeping billions of Naira and Dollars belonging to the country to himself or herself. How would a country not suffer under that situation?
These elements have different reasons they are fighting Buhari: For the fear of Halliburton case reopening, for the fear of losing control of party machinery hitherto made possible by godfatherism and for the fear of inability to continue to maximise profits to the detriment of the poor masses. These are the reasons Buhari is being fought from within and outside his governing party. And what that means is that they must collapse his government thereby making his government and the personality of the President no longer as popular as it was when we had sleepless night as well as queuing in rain and sunshine across the country to vote him to power on March 28, 2015.
How would anybody campaign against a man of integrity at the helms of affairs of government that is generally accepted by the generality of the Nigerian people? The best way to do it is to first and foremost encourage things which make lives difficult for the people thereby turning the masses against the President and his government. That is what is happening.
How does anybody explain a situation where some people call themselves leaders of a governing party but they have no contribution they make to stopping market women and men who hoard bags of rice, sugar, even garri, virtually everything sold in the market thereby placing pressure on demands and by so doing creating artificial scarcity that now make it possible for them to maximise profits by hiking prices of those items?
That is the question and that is the reality on ground.
And we asked a presidential source in the Villa, "Why can't these market hoarders be dealt with?" And he replied me, "It will be difficult for the President to deal with or penalise them at this time. The best way to deal with them is to make sure that food items are available even beyond our needs so that it will be difficult for anybody to hoard."
When you have a situation where government finds such people difficult to deal with, you will understand what we are talking about: Parasite within is always difficult to deal with the way you can deal with the parasite without. For Buhari to deal with these parasites within requires the concerted efforts of the poor masses who installed the government. That is the fact.
Unfortunately, the Atiku's men in the North are fighting.  We dont know where Sanusi Lamido Sanusi belongs in this (note the use of name: SLS). The Tinubu's men are fighting in the South West. Where the efforts will fail is that, the elements in the South West have come out to tell us that Yoruba Nation should unite against the "Northernisation" Agents of Buhari. Now the question is, in uniting the Yoruba Nation, we are working with the Atiku Machine to install an Atiku Abubakar as President in 2019; if Atiku now becomes President in 2019, is Atiku from Akure in Ondo State or he is from Oyo Alaafin in the wider Yoruba Land? Who then is deceiving who?
Which now brings me to the final part of this piece to tell Nigerians that the politicians are the major problem of this country. When we called it religion, it did not open to us that it was the political class that was using some religious leaders who did not use their senses to twist our lives as if they made us. Now they have seen that under Buhari, many eyes have opened to the fact there is no attempt that anybody will make to make religious groups in the country antagonise or go against each other. Thanks must also go to the Sultan of Sokoto, Alhaji Muhammad Sa'ad Abubakar III on that. He has succeeded in uniting Nigerians, through his dual responsibilities of tribal (traditional rulership) and religious leadership, such that the problem of religion and ethnicity has reduced drastically. But now that the political class knows that they have failed in using religion, what they want to use is ethnicisation and that is why I begin to change my position about restructuring of Nigeria as being clamoured for now. Because, we begin to see that such call is unclean especially when gladiators of such call are glorifying Ayodele Fayose to lead the call.
THE WAY OUT
Now, the way out is that we Nigerian masses should sit ourselves down and ponder: Do we really believe that Buhari has betrayed us as a nation and as a people? How? What did he promise us: securing the country, fighting against corruption that was ravaging our lives and reviving our collapsed economy? Okay, is he working hard delivering on these three promises? How far has he gone working on them compared to what we used to have before he came to power May 29, 2015? If we are now convinced that he has failed us, who are the alternatives that we have? The new gladiators partly PDP, partly APC who started working for 2019 before even the Buhari took over on May 29, 2015 who are now planing to form a new party to come and seek our votes ahead of time? How sincere are they? We cried during Buhari's first coming that he was too disciplined not allowing free money to throw around and Babangida came and unlocked what we call corruption. Are we really sure that we are ready to let go with Buhari to allow some people to now come and unlock free throw around of money thereby pushing us back to situation of 419 and corruption in all fabrics of the country again?
These are the questions we must ask ourselves.