The saying that in politics there are "no permanent enemies but permanent interests" may be resonated when the factional leader of the Peoples Democratic Party, (PDP), Senator Ali Modu Sheriff met with the Senate President, Senator Bukola Saraki, at a corner of the International Conference Centre, Abuja last Sunday.
The meeting lasted for just 20 minutes, but it is long enough for politicians of such high status to have discussed a barrage of issues. But what they might have deliberated is what is causing a stir within the polity.
However, a reliable source in the All Progressives Congress, (APC), told Daily Trust that the meeting may have political undertones.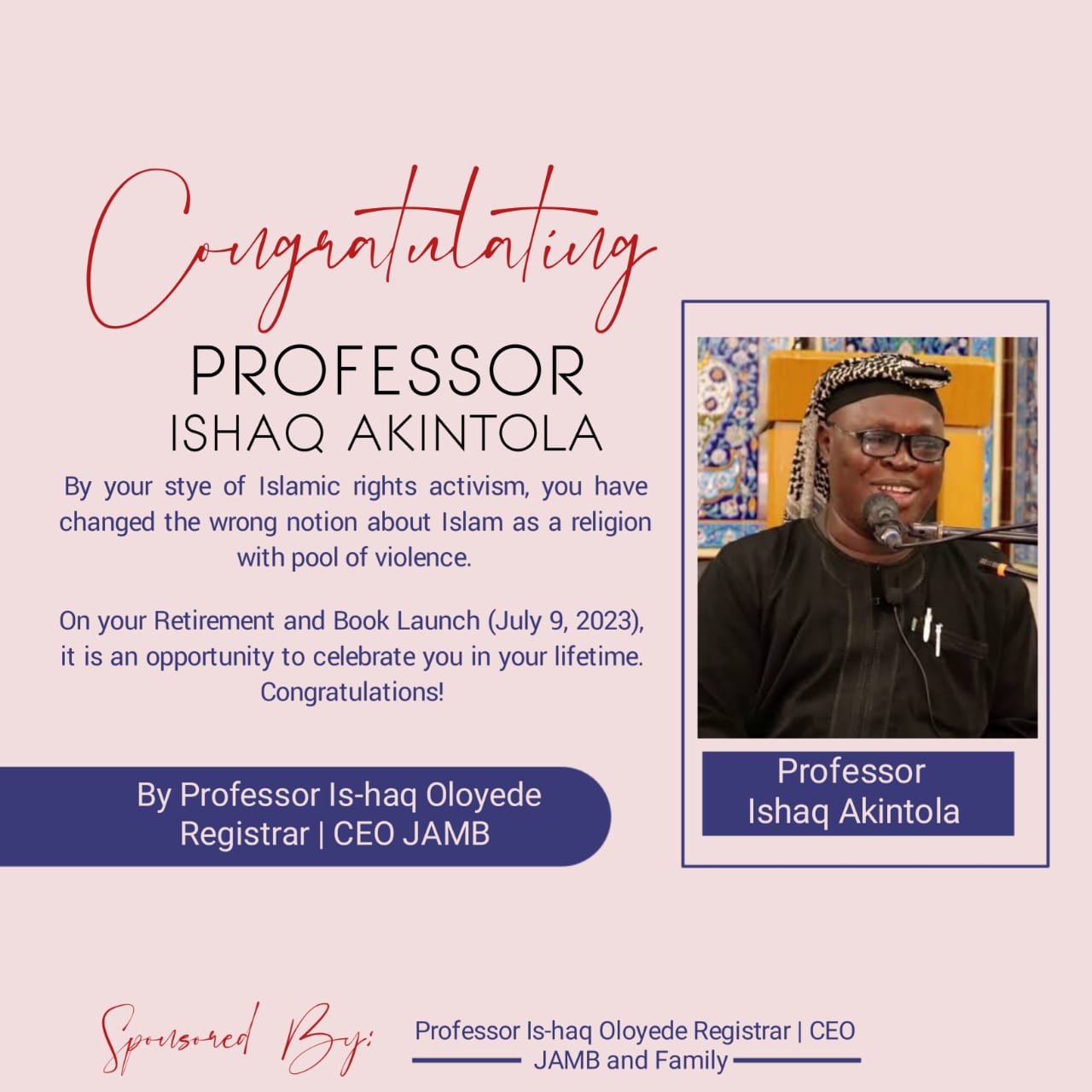 He explained that as former members of the PDP, it is possible for them to align with the party in the event that there were no chances for them ahead of the 2019 general elections.
"Now, underground negotiation among parties is going on, alignment and realignments, lobbying and electoral recruitment are also ongoing. Plans for who gets what in the next general election is ongoing clandestinely. A lot of people invested politically in the last electioneering and they lost out.
"Those people must begin to appraise the system now and take another option where necessary. But the present administration of President Muhammadu Buhari is a factor that will determine what direction Nigeria and Nigerians go, politically, in the year 2019.
"So you cannot rule out political discussions between Ali Modu Sheriff and Senate President Bukola Saraki in this regard," he said.
The deputy chairman for Sheriff faction, Dr. Cairo Ojougboh, however, said Saraki's father and Sheriff's father were friends, adding that as former member of the PDP, Saraki has the freedom to interact with PDP members at any time.
"Their parents shared a friendly tradition for a very long time. Be also informed that Sheriff's daughter had wedded. So there was nothing wrong in Saraki meeting him to congratulate him. They can meet and discuss whatever they like.
"Similarly, in Nigeria today, we are operating a constitution that allows freedom of association and expression so we in the PDP are also free to interact with anybody especially known that we are re-building the party. So people shouldn't raise eyebrows. We will not kill our party and we will not encourage indiscipline," he said.
The spokesman for Sheriff-led faction, Bernard Mikko told Daily Trust on telephone that there was no political discussion between Saraki and Sheriff.
He said Saraki was travelling to his home state of Kwara but stopped at the International Conference Centre, (ICC), where Sheriff had called for a dinner to thank those who attended his daughter's wedding in Maiduguri.
He said Saraki did not attend the wedding which was graced by prominent politicians like former Vice President, Atiku Abubakar, Governor Hassan Dankwambo of Gombe State and many others but decided to honour the invitation for the dinner in order to congratulate Sheriff.
He stated that Saraki didn't spend up much time at the dinner before leaving, explaining that the event had not kicked-off properly when he left.
Mikko who insisted that there was no political discussion between the political gladiators however said Nigerians should not view them as enemies on the premise that they belonged to different political parties.
According to Mikko, a former member of the House of Representatives, it is not a crime for politicians from different political parties to attend a social event, explaining that their interaction could help shape the nation's political and economic process.
"Political opponents are not enemies but strategic partners and stakeholders in the democratic process. Politicians are to play the role of providing solutions to economic and other challenges bedeviling the nation.
"But I can tell you that being card carrying members of different parties doesn't mean that they cannot board the same aircraft; it doesn't mean that they cannot provide a platform for convergence and not divergence; it doesn't mean that they cannot participate or meet at social gathering.
"What do you think they will be discussing politically at such a short time and in the open? It was at ICC for a dinner organised by Sheriff and those who did not attend his daughter's wedding in Maiduguri to identify with him.
"If it is about politics, they should be looking for Sheriff to negotiate with him and not the other way round. Mind you, it was Sheriff that organised the dinner. We are not hiding where we are in the PDP and we want to consolidate so if they [Saraki and others] are not happy or comfortable where they are, they should be the ones to look for Sheriff as national chairman of the PDP.
"So if people are saying that the meeting was for political purpose, it is out of sheer blackmail," he said.
But as it is, the "real" discussion between the two big-wigs at the meeting is yet to be truly known.