By Bashir Adefaka
So far Nigeria has the cleanest record of health with only 25 cases recorded, two treated by Nigerian doctors, recovered and discharged and ultimately not death recorded so far.  Ghana would have beaten Nigeria to this record but its unfortunate loss of its first victim by the death of the 11th case reported on Thursday March 19 and died on Saturday March 21, 2020.  The good news being that Nigeria and Ghana are not on the table added to worst hit nations list.  In this situation report by The DEFENDER, Italy has the worst case with 4,825 deaths followed by China which is now on what the monitor describes as "cooling-off on week six" but described home in country as defeat of the virus. China had 3,259 deaths before hands.  Third most hit country so far is Iran with 1,556 deaths followed by Spain's 1,375 deaths and France's 562 deaths.  The United States of America has ranked number sixth worst hit country of the world with 348 deaths followed by United Kingdom's 233 deaths, Germany's 84 deaths and only Ghana in West Africa has recorded one death although, like Nigeria, it does not make the number of worst hit country. Details of the worst hit countries have been presented below.
Italy – 4,825 deaths
Most pathetic case currently is Italy which has a total of 53,578 out of which 4,825 deaths have been recorded, the most fatal case of any country.  6,072 of the cases have however been declared as recovered.  It has had its worst day so far with 793 confirmed deaths were on one day and 6,557 confirmed new cases recorded, according to Associated Press.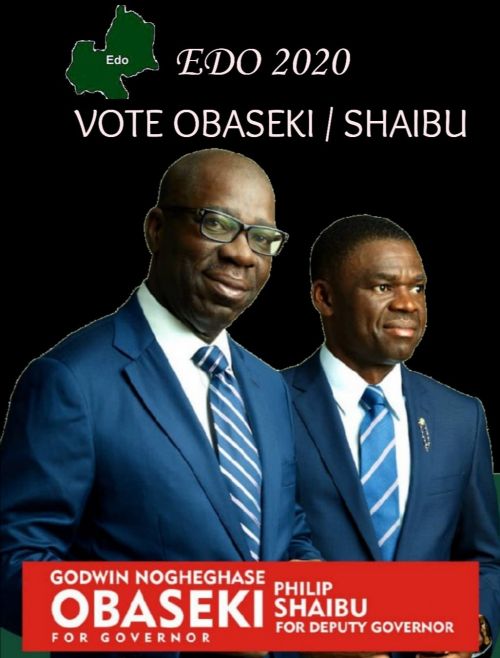 China – 3,259 death before defeat of Coronavirus
As at the Saturday, medical volunteers who partook in the fierce battle against the dreaded disease in China were seen in a video celebrating their victory over the Coronavirus.  People of Wuhan were seen cheering the doctors as they filed into a big luxury bus accompanied by police escorts with their outriders vividly seen front, back and around them, in full mark of honour appreciating their sacrifices, as they drove to the airport to be flown back to their respective destinations in parts of China.
Though it continues to be on record that China still has the largest number of confirmed cases with at least 81,304 people testing positive and has recorded at least 3,259 deaths as at Sunday March 22, 2020, the pandemic has largely moved to Europe and the United States of America. The World Health Organisation (WHO) has said more cases are being reported in Europe every day than were reported in China at the height of its epidemic.  Those in charge of the survey monitoring the development in worst hit countries however merely described China's defeat currently against the disease as a "cooling-off" period in week six meaning that it may not yet be end of the battle.
Iran – 1,556 death
Iran's total of 123 people dead of coronavirus over the last 24 hours, pushing the death toll to 1,556, said Iranian health officials on Saturday.  A Health Ministry statement said 966 new virus cases were found, raising the number of cases to 20,610. A total of 7,635 people who were treated for the virus have been discharged from hospitals to date, it added. The cases of new deaths dropped from the largest number recorded, 149.
Spain – 1,375 deaths
Spain, meanwhile, lost more than 300 people to the virus in one day, bringing its death toll to at least 1,375. The total number of confirmed cases in the country now stands at 25,374.
France – 562 deaths
In France, another European country to which the Coronavirus have moved to after being conquered in Wuhan, China, has recorded 14,459 cases and 562 deaths so far.  However, it has 1,587 that have recovered.
USA – 348 deaths
So far, while Nigeria has recorded no death out of its 25 case so far confirmed in the dangerous disease outbreak, the United States of America that is the acclaimed world's number economy and super power has 348 deaths out of its officially confirmed 26,900 cases as at the time of filing this report on Sunday March 22, 2020.
UK – 233 deaths
In the United Kingdom, a total of 5,018 cases of coronavirus have been confirmed, spotting a rise of more than 1,000 in a day. The actual number of cases is estimated to be much higher.  The number of deaths is now 233, according to the latest figures available. Some 67,800 other people in the UK have been tested for the respiratory infection but were found not to have it. All schools in the UK have now shutdown, except for vulnerable pupils or children of key workers. Cafes, bars, leisure centres and other social venues have also been told to close.
Germany – 84 deaths
In Germany, 22,364 cases of Coronavirus have been recorded so far.  Of that number of cases, 84 deaths have been recorded while 209 recovered.
Ghana – 1 death
The Ghanaian authorities on Saturday March 21, 2020 recorded its first death from the Coronavirus as Ghanaweb.com reported that one of the victims of the dread disease had reportedly died. According to the Ghana Health Ministry, the 61-year-old Lebanese male trader and resident in Kumasi was unwell and reported to a health facility with fever (temp 39.4 degrees Celcius), and cough. The sample tested positive for COVID-19. His case, which was the 11th confirmed infection in the country was reported on Thursday, March 19.
South Africa – No death
Although South Africa has been in the news as a country worst hit in the earlier weeks, especially, week two, situation room monitoring the flow of the disease in affected countries say:
"Our numbers for the end of week two are only beaten by China. At a comparative level, South Africa has an almost-identical number to the disease-ravaged Italy, and it even dwarfs projections from countries where coronavirus is now booming. South Africa does have its mortality rate to cling to, at least for the moment: As we enter week three of our COVID-19 response, there have been no deaths to report. But this is likely to change over the coming days."
South Africa, vividly in week six has no death neither does it have worse or new case reported from its 243 cases but the projectors are still projecting, forecasting.
Nigeria – No death
So far, there is no death recorded in Nigeria, the most focused of African countries.  Whereas it has 25 cases of Coronavirus recorded so far, two treated cases of them have recovered and discharged.
The virus, which emerged in Wuhan, China last December 2019 leading to conventional conclusion of Covid-19 representing the disease, has spread to at least 166 countries and regions around the globe, while the tally of confirmed cases topped 275,000, according to data compiled by U.S.-based Johns Hopkins University.
Most coronavirus cases and deaths by country:
Country
Week 1
Week 2
Week 3
Week 4
Week 5
Week 6
Deaths
China
571
7 711
28 018
58 761
74 576
78 497
3 261
Italy
3
229
2 026
9 172
27 980
53 579
4 825
USA
15
53
100
704
4 663
24 207
348
Spain
2
3
120
1 231
9 942
25 496
1 381
Germany
16
18
165
1 224
7 272
22 364
84
Iran
2
61
1 500
7 161
14 991
20 610
1 556
France
12
14
191
1 784
7 730
14 459
562
S. Africa
3
240
~500
(forecast)
–
–
–
None