Researches have revealed that democracy will continue to be the bane of Nigeria's development in the wake of heavily patronised corruption, impunity and other evils unless the current operators of the democracy-based government learn to domesticate or amend Nigerian democracy in a way that will enable Nigeria forge ahead. Else, there will continue to be situation where people will always say that the military is better than the "Alagbada" in power.
This is so because, in a society where lawyers back corrupt people and people in communities of corrupt people carry placards staging protests and riots in defence of their supposed sons and daughters under trials claiming democracy permits them, there cannot be development in that society.  Community people stigmatise against people a competent and uncompromising court of law has declared to be corrupt, criminal or agents of insecurity.  Community people should learn to know what are the characteristics of these evil people in the society and treat them with hand glove and stop answering their invitations to partying and the rest of that.  When that begins to be the situation in Nigeria, nobody will want to make the kind of money that will not only destroy him as a person but will also destroy his name, family name and race reputation eternally for as long as history lives.
And like former President Olusegun Obasanjo was reported to have said that the leading stakeholders that brought and supported General Muhammadu Buhari to become civilian President knew that he was the only person for now capable of facing headlong the huge corruption, criminal impunity and insecurity situation in the country.  If that was the reality on ground at the time the incumbent was voted in, it does not behoove of any of those leading stakeholders – at this critical stage where the same corruption, criminal impunity and insecurity agents that they brought Buhari in to fight are now fighting back seriously and vocally too – to leave him alone to the big fight between righteousness (the government) and evil (the corruption, criminal impunity militating against economy of the nation and agents of insecurity).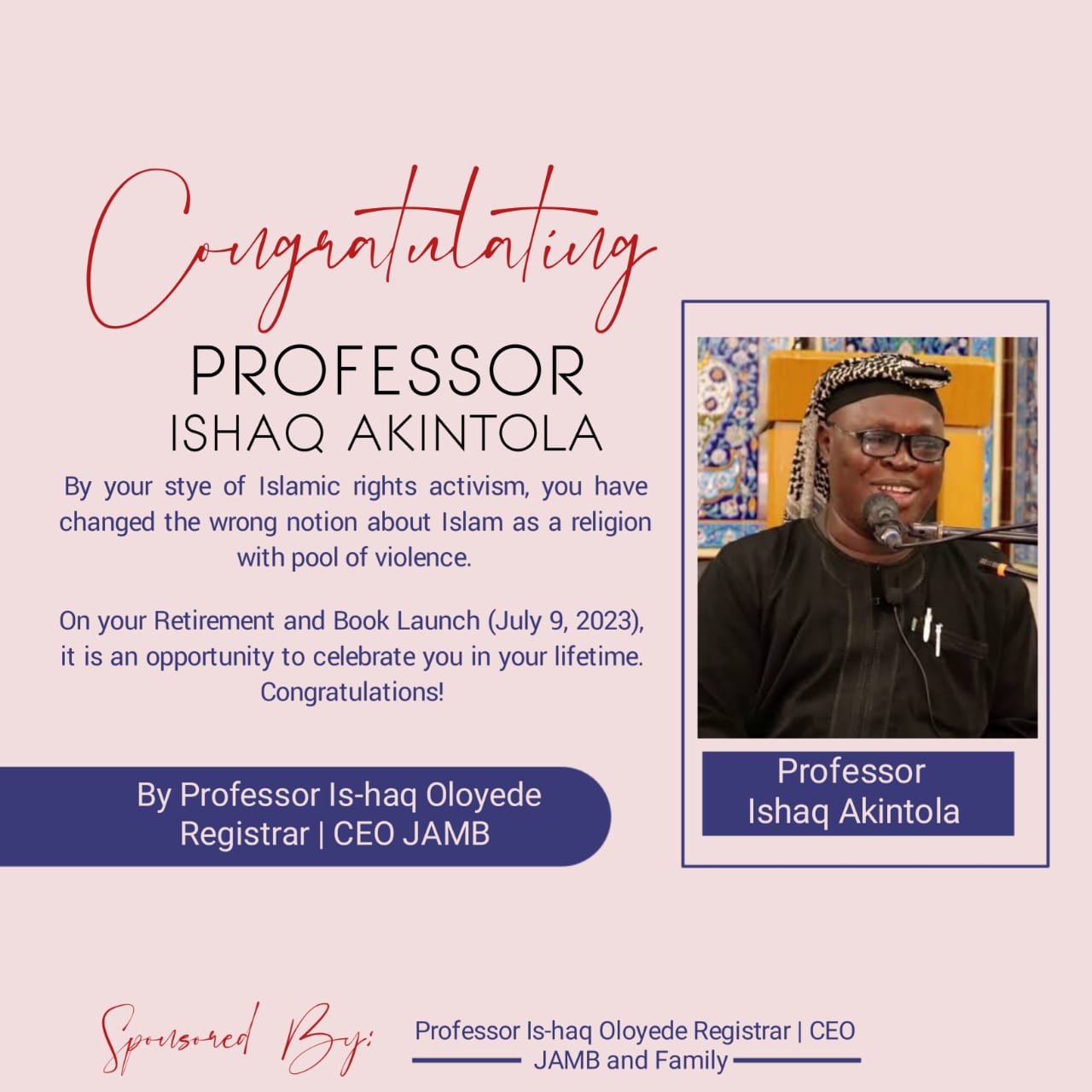 All these comments read on the pages of the newspapers at all times about a leading figure lambasting the President over the situation in the country when he himself knows what is actually happening is a mislead to the vulnerable people who have interpreted such comments to mean that people who supported Buhari into power are already disembarking from supporting him.  It does not help in the current situation, where even people within the governing party started hobnobbing with leading opposition from the first day that the government started in office.
It is also important to advise religious organisations particularly their leaders at this point.  It has been observed that any crisis in Nigeria, when it happens in Bayelsa, it is either nobody talks about it or it is taken to be just one of the petty criminal act, even when such crisis has plunged the country into economic mess that has led into the dollar pressure yet nobody wants to acknowledge how it happened.  But when similar crisis happens in Kano, it is Islam that is fighting Christians of Nigeria and fighting to entrench Islamisation programme in the country.  This thought is reckless and must not be allowed, at all, to continue to be ventilated publicly.
That is where the comments by some serving governors, other politicians including a particular former minister of aviation in the Olusegun Obasanjo regime and some religious leaders in recent times are disappointing, unpatriotic and criminality encouraging.  Those comments should be treated, not only as recklessly criminal but largely treason.  If a person has been favoured by God to attain the position of a public figure that people look up to with respect in this country, protocol (code of behavior) requires that he should mind what he says or does.
The last time that United States of America's Secretary of State John Kerry visited Nigeria and visited the Sultan of Sokoto, His Eminence Alhaji Muhammad Sa'ad Abubakar III, that former minister of the Federal Republic of Nigeria, who had played prominent role in the impunity that happened during the regime before this, went to the press and made defamatory comments and stated unprintable names against the Sultan.  And John Kerry's further meeting with some governors and stakeholders in the North over possible way to tame the tide of Boko Haram insurgency in that part of the country was greeted with disappointing criticisms from Christian Association of Nigeria (CAN), which was further made a national discourse by the media as if the Sultan and leaders of the North were evil that must not be visited by any important figure in the world, especially from the United States.
That criticism was so loud that American Embassy had to make some clarifications.  If the Northerners had been clamouring for solution to Boko Haram problems that had taken an estimated 60,000 lives of people and Nigeria now has a trusted government, whose efforts attracted the United States Government to want to be part of the solution here at home, why should it be the job of CAN? Why reading religion into it.  Where is it the problem of that former minister who in the mid-day turned a cleric and his sole job in the Lord's Vineyard is to fight the Muslims and the North.  This should not be allowed by any serious government to stand and continue any longer.
Serious and law abiding Nigerians, Muslims and Christians, have resolved that there will be no more war.  If the Buhari government has got that commitment of Nigerians, it should know that the religious leaders talking are just being vocal without any substance and so should deal with them as they deserve, based on the implications of their activities to national security.  The media people should desist from carrying their religious, ethnic and political inclinations into the noble profession.  If the media fail to make a nation stand successfully, there will be no other system to achieve that.
So, it is the responsibility of the media to ensure that whoever, in the name of wanting to be heard, is using their platforms to cause public rows or incitements should be expunged from being heard and should be prepared to stand by that because, when they are stopped, they will whip up sentiments and that should not matter to them, no matter how much they are capable of paying and no matter how vocal they are among their people.  If the media continue to enlighten the public, even their own community people will call them to order to see sense in following the positive path of moving Nigeria forward and stop the incitements.  This is the way to treat religious, ethnic and political leaders whose activities and utterances have earned the nation nothing but crisis all the times.  And also, this is important because, when a country is said to be doing well or doing badly, the media has its own share of the praises or blames.  In our own resolve at The DEFENDER, we have commenced, and we urge other Nigerian media organisations to the need to use the media more for growing and developing our country as against for person interest of either the journalist or personality, political, ethnic or religious group of his interest.
If Nigeria must get better, all these must stop.  Religious people should stop behaving like politicians.  They are supposed to be men of God from whom politicians derive wisdom and guidance of God to lead their people aright.  Where religious leaders and people allow themselves to be operated by the whims and caprices of the politicians into provoking violence in the country, they themselves should know that there can be no worship of God or practice of any religion in situation of war or insecurity.  If this is a reality agreeable to all, then everybody must begin to put the hands of his baby inside clothe and give the current government – the driver – the peace of the mind to drive the vehicle – Nigeria – in conveying Nigerians from the state of insecurity, corruption and economic woes it took over from on May 29, 2015 to the promised land of Change.