By BASHIR ADEFAKA
"What is more surprising is that, by the guidance given to me by Alhaji Kola Animasaun, I became a personality based journalist traveling all over Nigeria with Vanguard Media Limited footing my bills for doing so and, more to mention, each and every personality I have had contact with has retained me as a son and media consultant.  This is how the enigmatic creator of opportunities made me a man by the grace of Almighty Allah."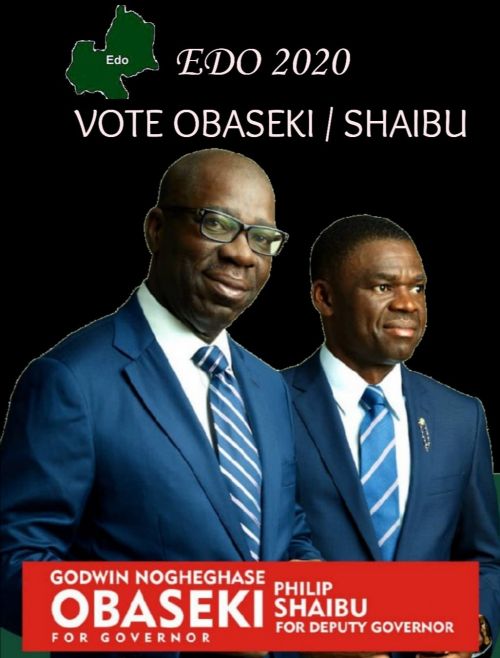 Alhaji Muslim Kolawole Animasaun, popularly called Kola Animasaun in the public space, is my father by virtue of being a beloved friend of my biological father, Alhaji Kasumu Yesufu Adefaka, a former banker of Trust Bank and Cooperative Bank.
Similarity by fate in the two fathers mentioned above is that each of them handed over, professionally, not to their biological children but children of beloved either friend or of an extended relation, respectively.
Whereas my biological father, Adefaka, made a banker not from among his children but from my mother's home in Iju, Akure North Local Government Area of Ondo State, who rose to become a Branch Manager of First Bank of Nigeria PLC before he retired some years back, Alhaji Kola Animasaun, a renowned, seasoned journalist and quintessential administrator, would rather settle down with handing over, professionally, to his son by his beloved friend that is me and not any of his children.  This is irony of life and it has a message to pass to different people, no matter the variation in perceptions.
Aunty Risqat Adenrele Animasaun, a United Kingdom based Health expert could have been acknowledged for taking over the Voice of Reason column in Vanguard but now in the tag "Outside Looking In" and definitely not in the activeness that the profession that made Daddy report news both in the Civil War era and took him to Sweden in his days as diplomat and Senior Information Officer of the Nigerian Federal Ministry of Information, where he had particularly his biological son of same age bracket with me, Abdulrahman Afolabi Animasaun in 1972.
Another important aspect of the experience with Baba Animasaun is when, three years before his eternal bow, he told me and I won't be able to quote him precisely, "We have done our own in life.  What will matter now is to begin to find for you younger people who will take over from where we stop over you."  That statement unsettled me and I told Alhaji Razaq Bamidele, then an Editor with Sun Newspapers and I cried.  I then moved on to tell Mr. Femi Adesina, who had just moved from being the Managing Director/Editor-in-Chief of Sun Newspapers Limited to the Aso Rock Presidential Villa as Special Adviser to the President of Africa's most powerful country, General Muhammadu Buhari, GCFR.  
I then moved on to tell Mr. Eze Anaba, the Editor of Vanguard Newspapers, who discovered me on the recommendation of Baba via Alhaji Dada Adekola for the paper during his days as Saturday Vanguard Editor in 2009, sanctioned by Editor-in-Chief Uncle Gbenga Adefaye.  I was not happy that Daddy Kola Animasaun was not considering my emotional attachment to and virtual blood bond with him already, when he decided to announce that it was "getting to time for me to leave". It could only take a fulfilled person conscious of the need to meet his Lord while the ovation is loudest for Daddy to start disconnecting with this sinful world at that time, despite his deep love for me just like for his direct wife and children.
Another experience, being that I then got to be the closest to Baba in day-to-day affairs (despite being active journalist traveling all over Nigeria), was his countenance with life when on particular trips, either to Abeokuta, Ibadan, Omu Aran or Ijebu he would say, "Allah Akbar! Lailaha illa Allah".  To any Muslim person groomed from good Muslim home, that was well understood to mean that Baba started preparing for the "Journey of No Return" he embarked upon on Thursday 25 Ramadan 1440AH equivalent of 30 May 2019 some three years before he finally took the bow.
Long before that, in year 2000, he had bought all the materials that would be required for his own funeral.  He however had it in abundance that when my mother, Sifawu Oredola Adefaka (knee Falade) died at Nigerian Air Force Hospital Ikeja, at 55 in March 2008, Alhaji Kola Animasaun took it upon himself the responsibility to provide all the materials required to shroud in death the mother of his godson.  I later got to know that two other departed souls had got their remains also shrouded in such materials provided by my godfather, who never had traces of stinginess in his character.  Part of the materials including the "body conveyer" (stretcher) were used to shroud and convey his remains on Thursday 30 May, 2019 to the New Muslim Cemetery at Markaz, in Agege, Lagos.
But what could have made a journalist, of a profession that makes practitioners prone to all the sins of the world, this self denying and next-world conscious like Baba Animasaun?
I gathered, not directly from him, that his mother dug her own grave 10 years before her death and that she was always taking care of the empty grave until she finally took her bow.  What is more?  The Mama, who would not be counted among the educated of this world, did great things that acknowledged professors would struggle to do, that however is if they would be capable of doing it.  The kolanut merchant was so focused with concentrated foresight that, not only she had her three children including Alhaji Kola Animasaun in London, United Kingdom, but also, a grapevine source told me that Baba's eldest son, Ajibola, was taken to London for the first time by his paternal grandmother, who, despite being a successful kolanut merchant, was also conscious of where she was going to sleep lying in wait for the resurrection call by her Lord, Allah. This is one of the backgrounds Alhaji Kola Animasaun was coming from. Of his generous father is another background justifying his name "Animasaun", which in English can be translated as "generous person".
It is no wonder Alhaji Kola Animasaun is exceptional in all ramifications.  Which aspect of his life that I shared together with him as a growing Journalist son should I mention?  Of his days as Chairman, Abeokuta North Local Government Area in Ogun State during the administration of his friend, Chief Segun Osoba as Governor or back in Vanguard when he single-handedly supervised the registration of my newspaper, The DEFENDER, with the National Library of Nigeria when, in 2002, I became the youngest Nigerian newspaper publisher at 29?  Or I should talk about when, discovering the wicked attitude of some Nigerians (Muslims) who plunged my young investment which gulped N31.5 million under one year of operation as publisher into self-pockets, he asked me to "stop publishing and go to Vanguard to avoid these wicked people cutting your life short for us".  This explained how I became a Vanguard Journalist in 2009.
Just as I was in Vanguard and was, on the sideline  typing and producing his new and last books: Voice of Reason Part 2 and Nineteen Thirty Nine (his biography), respectively, Baba said one thing to me and I will mention it here.  He said and I cannot quote him precisely, "With The DEFENDER you have known people but I want to make you a great man to know more great people in life than you have had with The DEFENDER".  Like play, he sent me to Mr. Femi Adesina in SUN, then he was Deputy Managing Director and Vanguard via Alhaji Dada Adekola, Cartoon Editor.  Both addressees, Adesina and Adekola, were positive but I chose Vanguard because of favour I earlier got from there: It was through the Vanguard Library that my publication, The DEFENDER, was registered with National Library of Nigeria, thus making me the youngest Nigerian newspaper publisher at 29. Courtesy Daddy.
And on ground to pick me for his own title was Mr. Eze Anaba and that was how I started being a man away from the wickedness of people whose focus was to kill a young dream before it comes through.  And all of these were being done by the collaboration of my father, Alhaji Adefaka, who impressed it on me that whoever takes care of me in land away from where he lives is my father and that I should do unto him (godfather) as I would do unto him (biological father). This was how I became a godson to Alhaji Kola and Alhaja Modupe Animasaun.
Not only that, Alhaji Kola Animasaun, in the course of his training after school for me, had admonished me and I won't be able to quote him precisely: "As a Journalist, integrity should be your guide to success.  Dont play workplace politics.  Whenever you have to travel for any assignment, take with you money for your flight tickets, hotel accommodation and feeding.  If you are not given money by your host, you are not disappointed and not going to be stranded.  But if you are appreciated and given money willingly, it is your money."
This particular advice and tutelage made me a different journalist to the notice of Former Head of State, General Yakubu Gowon, Former Nigeria's Attorney-General and Minister of Justice, Prince Bola Ajibola (SAN), sitting Sultan of Sokoto and Amirul Mu'mineen of Nigeria, Alhaji Dr. General Muhammad Sa'ad Abubakar, mni, CFR, FCILRM, Former Ogun State Governor Chief Olusegun Osoba, Former DG PRODA Enugu, Engr. Edmund Kaine, Former Press Secretary to the Head of State during the Military Regime of General Olusegun Obasanjo, and now Uthokoneze Achalla, Anambra State, Igwe Ezeoba Alex Nwokedi, Olowu of Owu Kingdom, Oba Olusanya Adegboyega Dosunmu, CON, Fta, the Alaafin of Oyo, Oba Lamidi Adeyemi III, and a host of many others.
What is more surprising is that, by the guidance given to me by Alhaji Kola Animasaun, I became a personality based journalist traveling all over Nigeria with Vanguard Media Limited footing my bills for doing so and, more to mention, each and every personality I have had contact with has retained me as a son and media consultant.  This is how the enigmatic creator of opportunities made me a man by the grace of Almighty Allah.
*WAKE UP is strictly the opinion column of Isolo, Akure, Ondo State Prince and Lagos-based media practitioner, Bashir Adefaka.  Reach him via his email: omope72@gmail.com or Whatsapp: 08163323906.