By BASHIR ADEFAKA
"To this extent, I want to appeal to President Buhari that whatever information, no matter how dangerous it was, politicians of APC might have passed to him against his brother, Governor Tambuwal, he should forgive, forget and draw his brother nearer because to do the Nigeria Project successfully, a trusted, respectful and highly religious person like him is required as team member."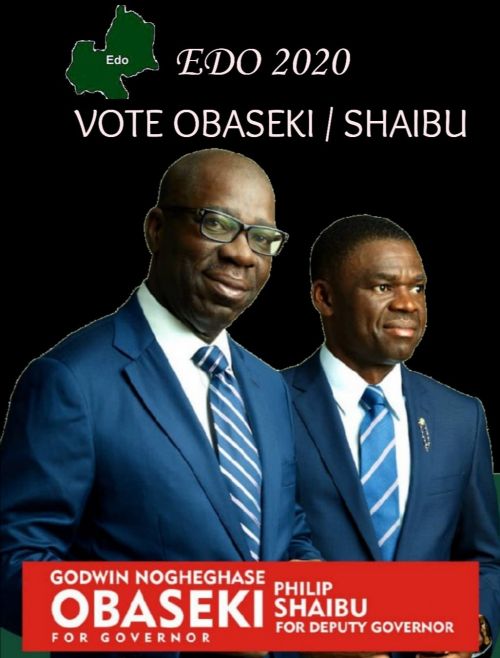 In the build up to the 2019 general elections, politicians from both leading political parties, the ruling All Progressives Congress (APC) and the opposition Peoples Democratic Party (PDP) did not say they were not going to burn Nigeria by their unprecedented politicking, which so much charged the nation's air waves to the heat of polity.
More condemnable was the attitude of "Allah knows how many of them" who tried to smear by dragging the quintessential leadership of the Sultanate, epitomized by the Sultan of Sokoto and Amirul Mu'mineen of Nigeria, Alhaji, Dr., Ambassador, General Muhammad Sa'ad Abubakar, into the partisan play.  Why?
The reason was not farfetched.  Everybody, desiring to be anything in Nigeria and beyond up to Senegal where the traditional jurisdiction of the Sultan reaches, wants to be identified with the Sultan but, during the 2019 politicking I warned that it should not be done in a way to smear the good name of the symbol of Nigerian Muslim Ummah and icon of throne bequeathed to the Nigeria's most revered monarchy by Sheikh Uthman Dan Fodio.
I warned that people trying to set President Muhammadu Buhari and Governor of Sokoto State, Dr. Aminu Waziri Tambuwal, against each other should beware because it was a thing impossible to do.  And I had my reasons: As Muslims, Buhari and Tambuwal cannot afford to fight each other because it would be unIslamic to do so and as Fulani, it would be inappropriate for two Fulani to fight each other because they would be laying a bad precedent if they do.
The third warning I gave was that politicians of the parties should stop dragging the name of Sultan Sa'ad Abubakar into their partisan politics because he is not such a partisan person. I said President Buhari and Governor Tambuwal, due to the fact that democratic means of seeking political office would definitely come with the temptation of disagreement between them, should be allowed to play their respective politics but that the Sultan by his status as father capable of settling and reconciling them after the whole political discord and quagmire should not be discredited.
While I want to acknowledge the fact that the 2019 electioneering campaign that started on the ground of ease, being that the two leading presidential contestants were Muslims and Northerners, turned round to be the worst in terms of the desperation that opposition politicians brought into it, I still must give it to President Buhari and Governor Tambuwal for the maturity with which they conducted themselves before, during and after the polls.  There were banters, discords but in the end, as Muslims and Fulani, they are supposed to be back now in peace and to do that, I would want to call on the Sultan, the father of all, to now carry that out that as earlier said: reconciliation and settlement between the two so that undesirable but inevitable democracy will not destroy the cord of brotherhood that should exists between them.
To this extent, I want to appeal to President Buhari that whatever information, no matter how dangerous it was, politicians of APC might have passed to him against his brother, Governor Tambuwal, he should forgive, forget and draw his brother nearer because to do the Nigeria Project successfully, a trusted, respectful and highly religious person like him is required as team member.
To Tambuwal, my brother, who loves me so much and recognizes me even in dark time and is ready to honour me even in the midst of crowd, I want to appeal to you that whatever might have been your reason for the political differences between you and President Muhammadu Buhari, put it behind you, especially now that Allah has given you victory, reconcile with the President because both of you need each other so long Sokoto remains an integral part of the Nigerian Federation.
If remaining in PDP is the best way to successfully achieve what I am calling on you to do, why not remain there?  After all, I have never pretended in my position that without President Buhari APC would be finished in the next four years to come except something fast is done like sincere reconciliation of goodhearted defected members including Your Excellency.
To me, I never saw desperation on the side of the former Nigeria's House of Representatives Speaker and that is not surprising because Aminu Waziri Tambuwal, Mutawallen Sokoto, is a very conscious Islamic faithful although to be ambitious is not a sin.  Those whose ambitions turned overzealous during the electioneering campaigns we know but, certainly, Tawmbuwal was not part of them and that has given me the full confidence to celebrate him today.
To the Sultan, who never allowed himself to be provoked by the irresponsibility, nonchalance of some political foot soldiers, I say "Thank You Sarki Dan Sarki the Leader of the Faithful".  To many who do not know, if it was possible to change indigeneship from Yoruba to Fulani, I would have preferred to apply with the consent of my Akure Crowns and that is mainly because of the character of Alhaji, Dr., Ambassador, General Muhammad Sa'ad Abubakar, the Sultan and President of the Sokoto Caliphate, Nigeria's number one most influential monarch, Leader of Nigeria's over 90 million Muslims, Africa's number four most powerful traditional ruler and, above all, world's number 17 most influential Muslim Leader. Sultan! The pragmatic patriot!
He displayed the exemplary quality in his handling, also, of the abnormalities that politicians employed struggling to have the heart of the unbiased Muslim Leader respected across the inter-religious communities and so much loved and trusted across the ethnic boundaries in Nigeria and, by extension Africa and the globe.
I say congratulations to His Eminence for being able to weather through the storms and today we are all good for it!
*WAKE UP is opinion column of Bashir Adefaka, a Lagos-based media practitioner and media proprietor, is Isolo Akure, Ondo State Prince.  Reach him via his email: omope72@gmail.com or send a text/whatsapp to his: 08163323906.