By BASHIR ADEFAKA
His Excellency Alhaji Aminu Waziri Tambuwwal, the Governor of Sokoto State, made me proud when he announced to the Deji of Akure, His Imperial Majesty Oba Aladetoyinbo Ogunlade Aladelusi, the former Secretary to the Government of the Federation (SGF), Chief Olu Falae, and other members of the Deji's 21-man delegation as guests of Sultan of Sokoto His Eminence Alhaji Muhammad Sa'ad Abubakar, in Gidan Gwamuna Jihar Sakkwatto, Government House of Sokoto, on 2 July 2019 that "Prince Bashir Adefaka is our son in Sokoto State but donated to Ondo State".  Today, third day after his birthday of 10th January was marked as he clocked 55 this 2021, is my turn to make proud by celebrating the former Nigeria's number four citizen, who takes and treats me as a brother. The immediate way best known to me in making the Chairman, Peoples Democratic Party (PDP) Governors' Forum proud at this time is to re-present an article I wrote and which was published in The DEFENDER on November 24, 2019 titled, "Aminu Waziri Tambuwal; Nigeria's humblest governor", Link of which his former colleagues in the National Assembly and admirers across Nigeria sought to be specially shared.  The MUTTAWALEN SOKOTO was born on January 10, 1966.  Excerpts:
From me to Your Excellency: HAPPY BIRTHDAY!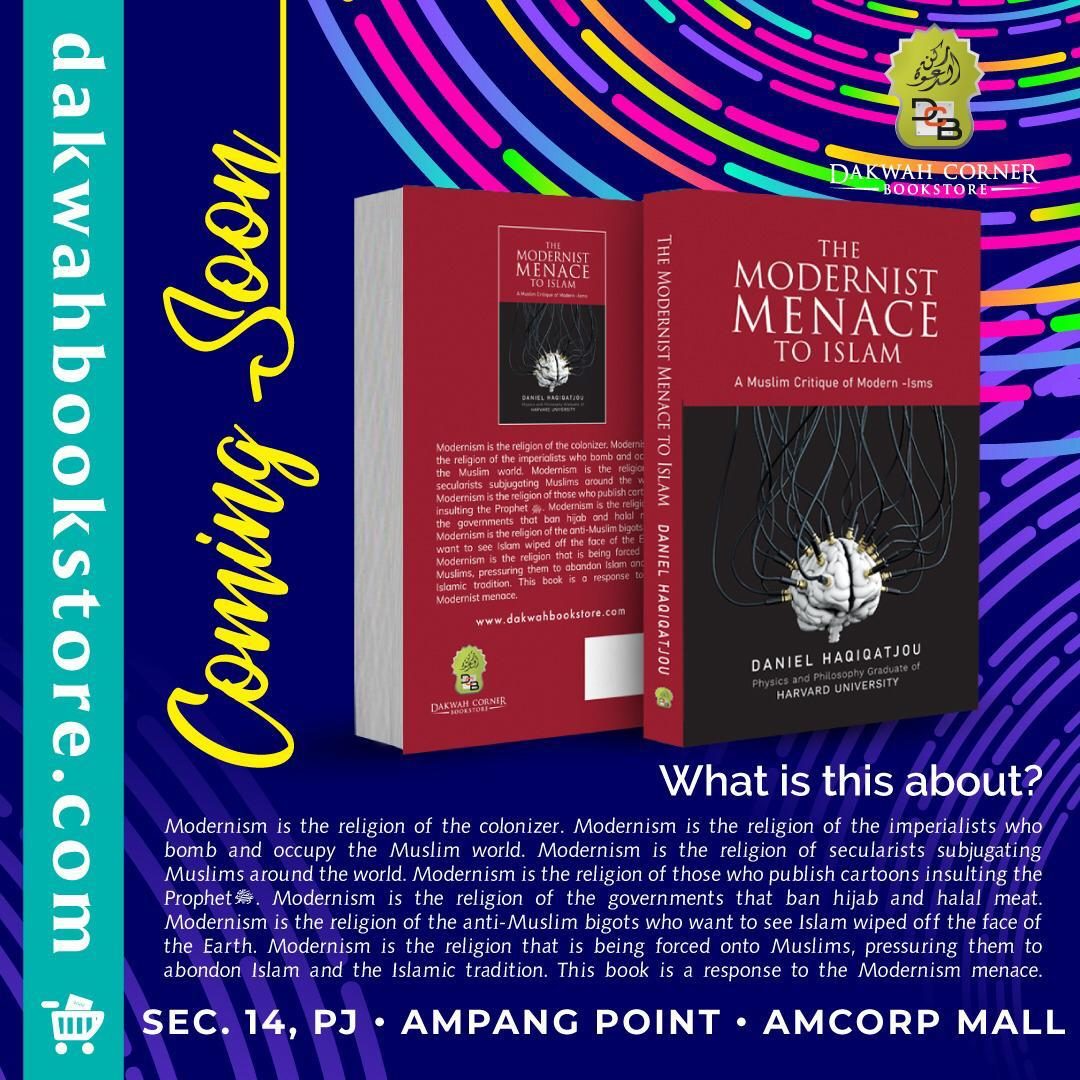 It is not debatable to qualify their son in Tambuwal community of Sokoto State, Dr. Aminu Waziri Tambuwal, as the best in humility and God-fearing, among his peers across backgrounds.  Somebody would ask: "Assuming we can physically see that he is humble, how do you know that he is God-fearing?" And the answer is simple: The prophet of Islam, Muhammad (peace of Allah be upon him) told his companions when told about somebody who was likely to have insincere intention and he said: "I will not relate with you based on what is in your heart but what is physical" and so, that the man in question was a good man.
This completely negates whatever debate angle that doubting Thomases would want to introduce into this marvelous report about a man who, so far, has remained most incorruptible, loved and most brilliant of Nigeria's Speakers of House of Representatives in 20 years democratic experience of Nigeria's ongoing Fourth Republic.
Tambuwal's ascension to the position of Number Four Citizen in the country during the last leg of Peoples Democratic Party (PDP) grip on Nigeria's administration was not a miracle.  Strictly put, by his known character as an enigmatic person all the times, such rising to such high office in the country should not be a surprise.  His glorious exit from the office to later become the Number One Person in Sokoto State that is notable as an integral (federating) unit of the country further proved the enigmatic personality and manship-of-destiny that this former chief lawmaker, described by many as a fantastic lawyer, contains in himself.
No wonder that but the personality carriage of General Muhammadu Buhari, GCFR, a man that Aminu Waziri Tambuwal, away from political football technicality, respects so much and with whom he would not want to come face-to-face at any contest whatsoever, the Sokoto governor would have become, himself, the political destination of choice for majority of Nigerians in the 2019 presidential election.  It is the reason many that blamed him for having ambition ahead of 2019 election can be said to be ignorant of their suggestion because they judged and formed their opinions about Tambuwal from distance.
This is a man who has full confidence in President Buhari and therefore would not even have ventured into squaring it up with him – not even with a PDP ticket – in the last election for which Atiku Abubakar was generally believed in the aggrieved camps to have been "dubiously chosen by power of money and manipulations", the consequences of which, it is being said, the Wazirin Adamawa faces today almost walking alone, as Supreme Court finally nailed his "desperate" move and over-ambitiousness to be President of Nigeria.  I am not a party man, so I cannot speak for the PDP as to whether they have learned enough lessons in not allowing the will of people against the will of money to decide who leads them into election as presidential candidate, especially in the next transition when the charismatic President Muhammadu Buhari of All Progressives Congress (APC) will no longer be there to contest.
Tambuwal is a man, who would always say that "whatever Allah wishes for me will be but I will never be desperate" (I cannot quote him correctly) and he never regrets any steps he ever took in life – not even when those that doubts in confidence and fitness to vie for the Office of the President by attempting the presidential ticket of PDP – because, before he ventures into taking such steps, he must have engaged in serious Istikhara (spiritual consultation) as recommended by Allah's Messenger and Apostle (peace of Allah be upon him).  And whatever comes to be the end result meets him well.  No wonder the end results of Mutawalle's endeavours have always been positive, favourable and blessings to, not only him, but more widely the larger society where he is involved.  It is also the reason, despite the powers, influence and privileges of the president that Goodluck Jonathan and his then ruling party wielded as self-acclaimed biggest party in Africa, they failed not only to unseat Rt. Hon. Aminu Waziri Tambuwal as Speaker of the Eighth Nigeria's House of Representatives but also their plots to find incriminating contents that would hang him did not work.  Thanks not only to the episode of Gate Climbing that actually played a role but also to the Almighty Allay that he relies and upon whom he puts his trust all the times.  Politicians however have their kind of lives.  Today, those enemies of the days of yore are friends because his deputy they needed to use to unseat as Speaker is now governor of a state on the platform of the same party with him BUT Nigeria is central interest.
Moving forward; on Friday 1st November 2019, this reporter had a rare opportunity to be in the presence of this same man, who, for over four years now, has continued to scale all hurdles (from within, without, near and afar) to sustain his continuity in office as Governor of Nigeria's state that is alone fit to be Seat of the Caliphate, Sokoto.  How manage? Popular opinions say, "It is simply because he is humble, God-fearing and a man of integrity".  Truly, these three qualities will continue to make a man scale through all hurdles and overcome challenges to remain victorious and successful in all endeavours and all fronts.  Tambuwal is the man, and the experience of being with him for that long can only qualify for an editorial work called in Vanguard's publication culture the "24-Hour Report" but in The DEFENDER can best come under my opinion column called WAKE UP.  This work therefore is supposed to be my report of hours-long stay with the man considered by many to be the humblest and most God-fearing governor in Nigeria.
Yes, Aminu Waziri Tambuwal is a busy governor, but his tight schedule never beclouds his eyes to his responsibilities at home.  That is one of the reasons, apart from Allah's command, that Hajia Mero will have no thought of other man, if another experience of being reborn into this world will be possible.  This is because Alhaji Dr. Barrister Rt. Honourable Aminu Tambuwal, CFR, is fantastic as husband, excellent and very highly responsible as father and member of extended family at all levels.  And who is such man that would not have a pass in the record the Malaika (Angels) keep at his instance on instruction of Allah?
As leader of democratic politics and public officer, Tambuwal is described as selfless, generous and as a man that is always wanting the less-privileged to rise to dependable opportunity that works.  One of the officials that spoke with me (under strict condition of anonymity) during my day long stay with the governor in Gidan Gwaminati, meaning Sokoto State Government House, on the said day, which was a Friday, said: "Oga's politics always sends me questioning to know if he is really a politician made of this humanly country or by Allah himself".  When asked why, he said: "I have never come across a politician so disinterested in politics of hate, conflict, let alone, in political footballing in the field of blood.  Many that sent him emissaries of war, he has always replied them with sweet and cooling messages of peace, peace and peace.  I see this man as a Muslim to the core who has allowed the dictate of Islam to rule his entire life and which is clearly physical in the way he has been people-oriented in his mode of governance as governor of Sokoto State.  Even, right from when he was Speaker," he said.
On my day of visit, which was a Friday like I earlier stated, he arrived office from another engagement in the state at about 11am and went straight into a meeting suspected to be meeting of celebration.  How?  His party, the PDP, only a day before my visit (Thursday 31st October 2019) had the senatorial seat of the Governor's own Sokoto South district retrieved from the All Progressives Congress (APC) and given back unto him that is his own candidate, courtesy a Court of Appeal ruling.  Emerging from the meeting the governor had easily sighted this reporter and said: "Alhaji Bashir, let us go to the Jumat Mosque first to pray and come back to continue our discussion."  You know what? He made me travel the long intra-city distance to the mosque in the same vehicle with him and that is remarkable.  After Jumat khutbah (sermon) and prayer, he sat with the clerics to partake as they recited the Qur'an after which supplications were offered for Nigeria, Sarikin Musulumi of Nigeria and the Sultan, Sokoto State, the governor and his government team.
After mosque, we drove in the convoy and same vehicle with him back to the Government House conference hall where a lunch was served and I found it difficult to see when a down-trodden was locked out from partaking in the lunch.  All were served by selves and ate.  We then retreated to his residence, this time after the lunch in the hall, his private car had been brought to replace the official vehicle that conveyed him and us to and from mosque and – guess what – he jumped into the Toyota high care and sat on driver's seat and drove himself, this time accompanied by just one security car outside of the Government House and straight to the residence away.  That was where the last leg of his meeting with this reporter took place.
Tambuwal would serve you by himself but in my own case I quickly rushed to serve myself.  How can Governor serve me?  I said to myself when he asked if I would take tea because "I want to take some tea", he said.  He had sometimes in the past served me pepper soup and even warmed it and placed it before me in same place and I didn't want it to happen again.  So awesome a governor!
Then from there, we moved to the residence's mosque to pray Asr (solat around 4pm) and, as an Islamic scholar himself expected to lead in the prayer, he said, "Alhaji Bashir, as a traveler, you will do qasir".  I said to him: "But you will lead in this prayer, Your Excellency, and I will comply".  He and a former minister with him smiled and concurrently said: "But it is better at all times to comply with the what Allah commands".  And I waoh to note that Governor of Sokoto State Aminu Waziri Tambuwal stood behind me in roll next to Imam, said iqamat and I led him and others in Asr prayer of that Friday November 1, 2019.  Thereafter we chatted a little and the meeting came to an end and I made my way back to Lagos.
Currently a second-term Governor of Sokoto State initially becoming ascending that position on May 29, 2015 following success in 2015 general elections and re-elected and sworn in after the 2019 general elections, Aminu Waziri Tambuwal was born on January 10, 1966 in Tambuwal Village Sokoto State to Waziri Tambuwal, his father.  He is a member of the Peoples Democratic Party (PDP) and served as the 10th Speaker of the House of Representatives of Nigeria, also representing the Tambuwal/Kebbe Federal Constituency of Sokoto State.  He attended Tambuwal Primary School, Tambuwal, where he obtained his First School Leaving Certificate in 1979; and Government Teachers' College, Dogon-Daji, where he obtained the Teachers Grade II Certificate in 1984.  He then proceeded to Usman Dan Fodio University, Sokoto, where he studied Law graduating with an LLB (Hons) degree in 1991.  He completed his one-year compulsory legal studies at the Nigerian Law School, Lagos, obtained his Barrister at Law (BL) and was calld to the Nigerian Bar in 1992. Besides studying for his law degree, he has also attended several courses abroad, among which are the following: Telecoms Regulatory Master Class–Bath UK, 2004; Lawmaking for the Communications Sectors –BMIT, Johannesburg, South Africa, 2004; Regulating a Competitive Industry-UK, Brussels, 2005; Tulane University – International Legislative Drafting, 2005; Stanford Graduate School of Business – Influence and Negotiation, 2008 and KSG Harvard – Infrastructure in Market Economy.
*This WAKE UP is an opinion column of Akure, Ondo State born Lagos media practitioner, Alhaji Bashir Adefaka.  He can be reached via his email: omope72@gmail.com