By BASHIR ADEFAKA
Celebrated by Presidency, along five other Amazons with unflinching support for the President Muhammadu Buhari-led Administration, in a conspicuous post by Special Adviser to the President on Media and Publicity, Mr. Femi Adesina, early this year, Alhaja Moyosore Oyetunji is not a small fry.
Rain or sunshine, she refuses to be swayed by cries of woes ostensibly orchestrated by people she believes to be bad losers who, despite that elections of 2015 and 2019 were long won and lost, have refused to take their kneel off the neck of the Buhari government.
The beauty of it all, however, is that while they are the ones whose kneel is on the neck of this Fulani man touching all parts of the country in terms infrastructure, economic development with a clear cut paradigm shift obvious everywhere albeit through uneasiness that crowns the head of the leader, it is the persecutors that have indeed suffered pains.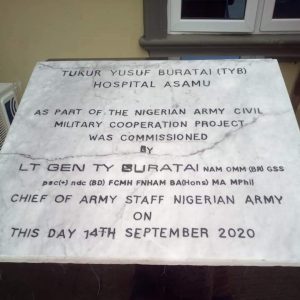 It is as a result of this reality that The DEFENDER decided to give a hype to the voice of the unwavering Woman of Confidence in her celebration of yet another feat of the Buhari's government, this time coming through the gesture of the Lieutenant General Tukur Yusuf Buratai-led Nigerian Army, to her Iwo Federal Constituency in the form of a brand new hospital constructed by the Nigerian Army at Asamu in the Osun State community.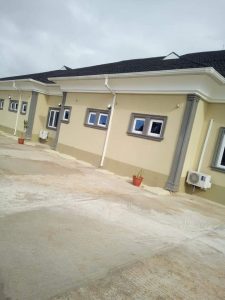 Alhaja Oyetunji said, "Two days ago, this hospital built by the military and named after Tukur Yusuf Buratai was commissioned at Asamu in Olaoluwa, one of the local governments that make Iwo federal constituency.
"Just last week, a bridge linking Kuta, Ikoyi Ile in Ayedire also in Iwo federal constituency with Ede was also commissioned.
"I'm sure you still remember the big fish Iwo caught earlier in the year, I'm talking about the newly established Federal College of Education.
"Seriously, since I was born, Iwo has never had it this good from a single administration. So those of you who are accusing me of being bribed by Buhari to always sing his praises might be right after all. I am very proud of these beautiful bribes. God bless my president," she said in her Facebook post on Wednesday.