The Governor of Osun, Ogbeni Rauf Aregbesola on Sunday implored Nigerians to pray for quick recovery  of President Muhammadu Buhari who is currently on medical vacation  in the United Kingdom.
Aregbesola said the major duty Nigerians owe the President at the moment is to put Mr. President in prayer by seeking God's face for his quick recovery.
Governor Aregbesola stated this while addressing a gathering at the Annual Ramadan Lecture organised by the leadership of Osogbo Central Mosque, held at the mosque's premises.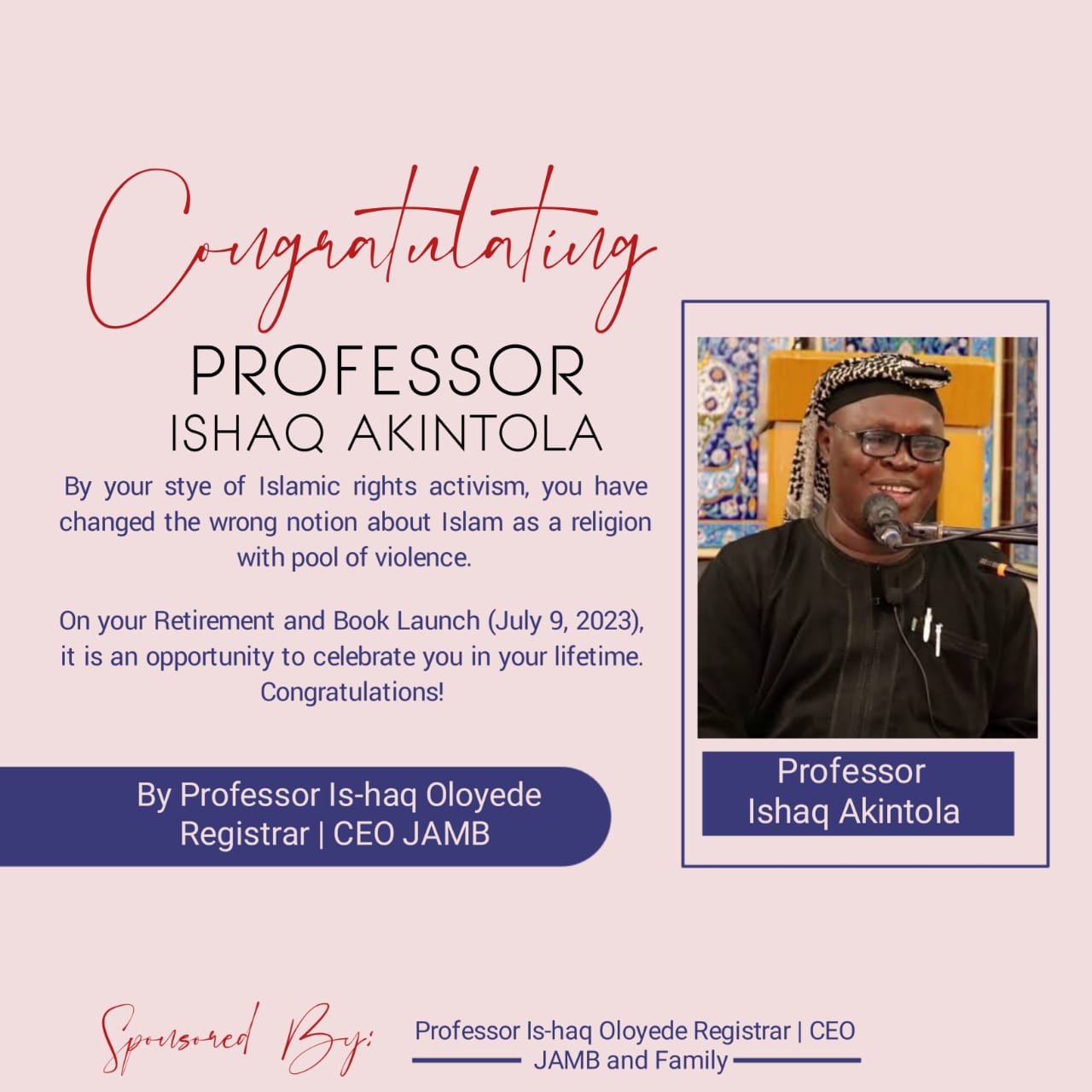 Aregbesola said it is duty of every citizen to always offer prayers for the success of every government just as it behoves on governments to fulfill their constitutional obligations the citizenry.
He called on Nigerian people especially Muslims to dedicate the month of Ramadan fasting for the success of the present administration.
"As Nigerians, we owe our country consistent prayers. We have to pray for Nigeria. Our country needs prayers now than before.
"We have to pray vehemently for President Muhammadu Buhari. He needs our prayers for quick recovery.
"We need to pray for his safe return to Nigeria because ease for the ruler is equally ease for the ruled.
"Our Muslim brothers and sisters must not fail to dedicate prayers and supplication to advance unity and peaceful coexistence of Nigeria.
"Muslim Ummah should use the few days to the end of this Ramadan period to beseech Allah's favour upon the lives of our President, his Vice and those at the helm of affairs", he added.
Speaking on the lessons taught by Ramadan, Aregbesola charged Muslims to rededicate themselves in prayers and fasting.
He described Ramadan as a period of sober reflection for one to retrace his steps and toe the path of his creator.
Aregbesola admonished Muslims to always adhere to Allah's commandments and follow His Qur'anic injunctions.