President of the Federal Republic of Nigeria, Muhammadu Buhari,  as well as Sultan of Sokoto, Alhaji Muhammad Sa'ad Abubakar, will on Sunday November, 2018 lead prominent Islamic leaders and Muslim personalities to Ibadan the Oyo State capital for the fund raising of N5billion International Islamic Centre for the Muslim Ummah of South West Nigeria (MUSWEN).
A statement by Alhaji Yisa Abdulkareem, Chairman, MUSWEN 10th year anniversary and Alhaji Abdul-Rahman Balogun, Chairman, Media and Publication Committee of the anniversary, said that the Oyo State Governor, Senator Ishaq Ajimobi, will host his colleagues from Osun, Ogun, Lagos, Ekiti and Ondo states towards the success of the all-important occasion.
Speaking on the long list of Special Guests of Honour, Abdulkareem said the Chairman of the occasion is Dr Wale Babalakin (SAN) while Alhaji Aliko Dangote, President Dangote Group of Companies, will be the Chief Launcher.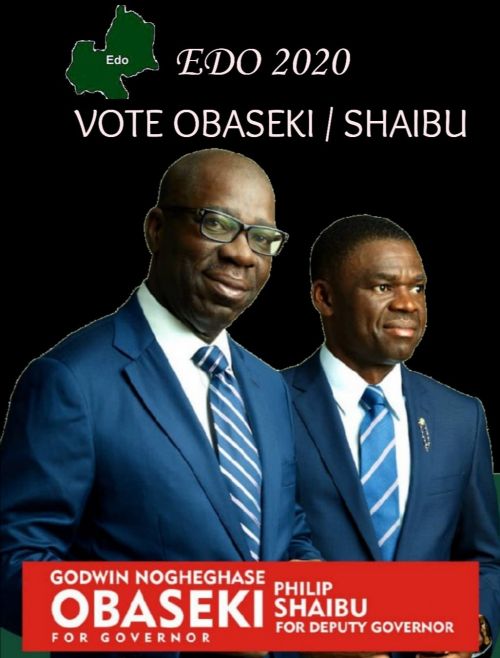 He said that the Emir of Kano, Alhaji Muhammadu Sanusi II, will deliver a key note speech on the theme of the 10th year anniversary "Stronger Ummah, Greater Nation", while the Alaafin of Oyo, Oba Lamidi Adeyemi III, will be the Royal Father of the Day.
He said other highlights of the day include presentation of a book on "Islam In Yoruba land" which was the papers collated during the international conference on it as part of the MUSWEN's month-long activities.
Other guests expected at the occasion include the Senate President Bukola Saraki, Deputy Speaker, House of Representatives, Rt. Hon. Yusuf Lasun, former Governor of Lagos State, Asiwaju Bola Ahmed Tinubu, Leader, Nigeria's House of Representatives, Hon. Femi Gbajabiala , former Inspector-General of Police (IGP), Alhaji Musiliu Smith, Alhaji Sulaiman Adegunwa and former Chief of Naval Staff Admiral Jubrila Ayinla.
The launching slated for International Conference Centre, University of Ibadan, Oyo state will start from 10.00 a.m with Dr Sakariyau Olayiwola Babalola, MUSWEN President receiving all guests while Prof. Dawud Noibi, MUSWEN Executive Secretary will be on ground as Chief Host.
Other dignitaries expected at the launching include Alhaji Daud Makanjuola, Aare Musulumi of Yoruba-land including Edo and Delta states as well as the League of Imams and Alfas in Yoruba land and other Islamic titles holders and Islamic groups and Envoys of Arab speaking nations.
He said Oba Adeyeye Ogunwusi, the Ojaja II and Ooni of Ife and Oba Sikiru Adetona, the Awujale of Ijebu-land are the Royal Guests of Honour.
Abdulkareem said that the multi-purpose International Centre will be the first of its kind in Africa as it contains all facilities of international standard.
It will be recalled that activities marking the 10th year anniversary of MUSWEN commenced with a press conference on Aug. 10, 2018.