Management of The DEFENDER, a digital publication of Defender Media Limited, visited the Hajj House, that is headquarters, National Hajj Commission of Nigeria (NAHCON) in Abuja, during which a letter of felicitation and commendation jointly signed by President of the Advisory Board, AIG Mu'azu Idris Hadejia (RTD), MFR, NPM, mni, and Publisher of The DEFENDER, Prince Bashir Adefaka, were handed to the Executive Chairman of the Commission, Alhaji Zikrullah Hassan, on Wednesday 3 March 2021.
Another letter commending the NAHCON's Head of Public Affairs, Hajia Fatimah Sanda Usara, was also presented to her in the media organisation's way of saying something when it sees something.
In the Chairman's letter, Defender Media Limited management said: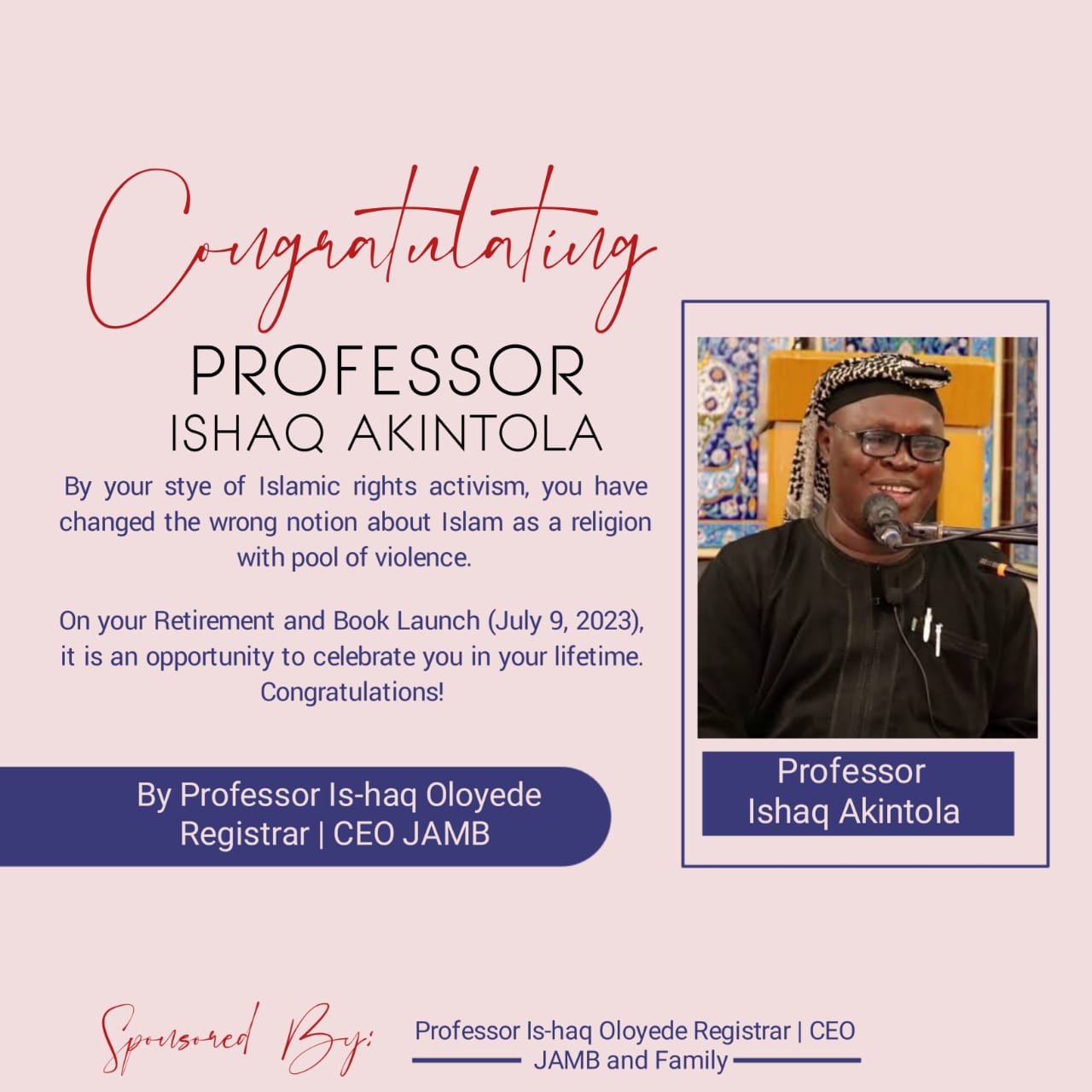 "We, as publishers of Nigeria's fastgrowing digital newspaper, The DEFENDER, have watched with keen interest the activities of your commission, particularly since we unsolicitedly covered the 2019/1440AH Hajj operation to support the national Hajj agency in Saudi Arabia… Although under your immediate predecessor, Barr Muhammed Muktar Abdullahi, the legacy of that era, we observe you have built tremendeously and successfully upon and it gladdens our heart to therefore commend the Zikrullah Hassan's leadership of NAHCON even as we congratulate you on the occasion of your one year in office, marked recently.
"We have also seen your effort since you came into office to make Hajj easier for intending pilgrims through your policy of spending lesser days with a view to cutting down on cost of performing the all-important pillar of Islam. We also see your effort to help intending pilgrims put Hajj money together through Hajj Saving Scheme. We have seen what you have done to professionalise Hajj operations and institutionalise the global standard Islamic rite here in Nigeria, through many independent projects, programmes and actitiviews, one of which is to have Hajj Training programmes across state centres to ensure that whoever will henceforth handle Hajj operations will be a well trained and certified Hajj professional.
"At our own level, we feel it is not out of place for us, as media practitioners/publishers, to say something when we see something, especially when what we have seen is a good and commendable one. While we congratulate you on your One Year in Office, therefore, we feel good at this point to say you have done well, are doing well and, from what we have found on ground, will make landmark achievements in years ahead for the National Hajj Commission of Nigeria (NAHCON) to the glory of the Federal Republic of Nigeria, the Nigerian Muslim Ummah under the leadership of His Eminence Alhaji Muhammad Sa'ad Abubakar and entire entire Muslims of the country," the Defender Media Limited management said.
To Usara, the commendation is in appreciation of the capacity she has continued to inject in the media, publicity, image and public affairs office of the Nigeria's HAJJ agency.
The letters in all appreciates the entire workforce of the Commission noting that their concerted effort has made Nigeria proud.