By BASHIR ADEFAKA
Characteristic of her, Digital and Social Media Aide to President Muhammadu Buhari, Lauretta Onochie, has her own way of pointing attention to the many good things of the President Muhammadu Buhari's administration but which some naysayers love to either underreport or overlook like they do not exist.
On Monday in her Facebook social media post, she listed virtually countless number of some of these achievements, which she said will be advantages for Senator Bola Ahmed Tinubu, the Presidential Candidate of the All Progressives Congress (APC), when the campaign for 2023 general elections start next month, September, 2022.
The Nigeria's Presidency official listed some of those titled achievements as shown below:
THE ADVANTAGES OF SEN. BOLA AHMED TINUBU, WHEN CAMPAIGN STARTS IN SEPTEMBER.
These are some of the advantages Sen. Bola Ahmed Tinubu has, over all the other candidates for the 2023 General Elections.
SOME PROJECTS, PROGRAMMES & ACHIEVEMENTS INITIATED, ONGOING, COMPLETED OR COMMISSIONED BY THE MUHAMMADU BUHARI ADMINISTRATION.
1. The second Niger Bridge:
The Second Niger Bridge is a key national infrastructure, with immense socio-economic benefits for the contiguous states and indeed the entire nation. The bridge will ease traffic flow, improve road safety, and create greater opportunities for local residents by advancing the commercial viability of the immediate area and regenerating economic life.
The scope of works include the construction of 1.6 km long bridge, 10.3 km Highway, Owerri interchange and a toll station.
2. The Warri-Itakpe rail line
3. The Abuja-Kaduna-Kano Expressway
4. The Ilorin-Bodo Sadu-Jebba Road
5. The Implementation of the Treasury Single Account (TSA) and Bank Verification Number (BVN)
6. The Lagos-Ibadan rail line
7. The approval for the establishment of 6 colleges of education in Benue, Bauchi, Sokoto, Ebonyi, Osun and Benue states
8. The Ajaokuta-Abuja-Kaduna-Kano Gas Pipeline
9. National Cancer Center in Lagos State
10. The Lagos-Ibadan Expressway
11. The construction of Oju-Loko-Oweto bridge connecting Benue and Nasarawa states to the Eastern and Western States.
12. Discoveries and collection of looted funds and transfer of over N500 billion from EFCC to FG purse. Subsequent conviction of perpetrators to correctional facilities.
13. Construction of Gombe-Biu road
14. Payments of pension arrears to 3,542 Delta Steel pensioners.
15. Ongoing work on the 700MW Zungeru hydro power supply in Niger State
16. Completion of 40MW Kashambilla hydro power Station
17. Payments of pension arrears to Nitel staff
18. Dredging of the Onne port in Rivers State
19. Dredging of the Calabar Port in Cross River state
20. $3.9 billion Warri seaports.
21. Completion of Abuja-Kaduna rail line.
22. Reconstruction of Nnamdi Azikiwe International Airport Abuja.
23. Reconstruction of Aminu Kano International Airport Kano
24. Reconstruction of Port Harcourt International Airport Port Harcourt
25. Construction of new Tower & second Runway for Murtala Mohammed International Airport I Lagos
26. Reconstruction of the Akanu Ibiam International Airport in Enugu.
27. National Cancer Center in Kano state
28. Nigeria Army University in Biu, Borno State.
29. Nigeria Maritime University, Delta State
30. Nigeria Airforce University, Bauchi state
31. Nigeria Airforce Hospital, Daura, Katsina state.
32. Presidential Fertilizer Initiative on fertilizer saw a cessation of importation to local production of over 10 million tonnes.
33. Payments of pensions to ex Biafran soldiers and Police officers.
34. National Cancer Center in Umuahia, Abia state.
35. Implementation of the FG ₦30,000 minimum wage
36. Approval for ₦33,000 minimum allawee to NYSC
37. Inauguration of Baro ports at 28% status.
38. Purchase of 38 brand new fighter jets for the Nigeria Airforce.
39. National Housing Program across Nigeria. To build 300,000 houses in all, over 25,000 houses of low, medium and high income in all the geopolitical zones.
40. Construction of Konar Dumawa-Kunya-Babura to Níger Republic
41. Construction of Gaya-Jahun-Kafin Hausa road in Jigawa state
42. Total overhaul of Nigeria Army weaponry through purchase of armoured carriers from China and Russia
43. Establishment of Federal University of Agriculture in Zuru, Kebbi state.
44. Completion of the Zobe dam in Katsina state.
45. Approval and release of ₦75 BILLION Farmers money to cover for agricultural activities as first batch to states.
46. N20 billion Credit loan of ₦10,000 to 2 million Nigerians.
47. Engagement of 500,000 Nigerians and payment of ₦30,000 monthly for 3 years in Batch B of the Npower scheme.
48. Social Investment Programme. Payment of ₦5,000 each monthly to 3.2 million vulnerable Nigerians in the last 6 years.
49. Establishment of the Federal University of Transportation in Katsina.
50. Four (4) rehabilitated and reconstructed roads in BUK in Kano state.
51. 2.8MW solar power plant in Federal University of Technology in Ebonyi state.
52. Provision of 2MW solar power plant in Bayero university in Kano state
53. Supply of solar panel grid for power supply to Nnamdi Azikiwe University in Anambra state.
54. Completion of the Abuja airport-City Complex rail line.
55. Ongoing total overhaul of the power sector with the FG/Siemens 25,000 power generation transmission and distribution power road map. FG already paid N8.7 billion counterpart funding.
56. Ongoing reconstruction of the Enugu-Port Harcourt raod, now an 8 lane carriageway.
57. Ongoing reconstruction of the Onitsha-Enugu Expressway
58. Ongoing reconstruction of the Benin-Ofosu-Ore-Shagamu Expressway
59. Ongoing dualization of the Ibadan-Ilorin Expressway
60. Ongoing rehabilitation and expansion of the Lagos-Badagry Expressway
61. Ongoing rehabilitation of the Lagos-Otta road
62. Ongoing dualization of the Obajana junction-Auchi-Ehor-Benin road.
63. Ongoing reconstruction of the Enugu-Port Harcourt DCW Aba-Port Harcourt section.
64. Ongoing construction of the Ikom Bridge in Cross River State.
66. Ongoing dualization of Sapele-Ewu road in Delta State.
67. Ongoing reconstruction of the Alesi-Iyamoyung-Ugep road in Akwa-Ibom state.
68. Ongoing dualization of the Suleja-Lambatta-Minna road in Niger State.
69. Ongoing construction of the Gwagwalada-Abaji-Kotonkarfe-Lokoja Expressway
70. Ongoing reconstruction of the Bida-Lapai-Lambatta road in Niger State.
71. Ongoing reconstruction of the
Makurdi-Naka-Adoka-Ankpa road.
72. Construction of road linking Baro Port to Gulu town in Niger State.
73. Ongoing Keffi-Akwanga-Lafia-Makurdi Expressway
74. Ongoing dualization of Akwanga-Jos-Bauchu-Gombe Expressway
75. Ongoing dualization of the Kano-Maiduguri Expressway Shuari link to Azare to Potiskum to Damaturu to Maiduguri.
76. Ongoing rehabilitation of Gwoza-Damboa-Goriri road in Borno State (Commencing)
77. Ongoing reconstruction of the Mayo-Jada-Ganye-Toungo road in Adamawa state.
78. Commencement of the construction of the Ibi Bridge in Taraba state linking PLATEAU, Benue and other states.
79. Ongoing rehabilitation of the Nguru-Gashua-Bayamari road(Just awarded as work is commencing soon)
80. Ongoing reconstruction of the Kano-Maiduguri Expressway linking Wudil to Shuari.
81. Ongoing dualization of the Kano-Katsina Expressway.
82. Approval for the Kano-Kaduna rail line.
83. $5.3 billion approval for the Ibadan-Ilorin–Minna-Kaduna-Kano rail line.
84. Establishment of the Nigeria/Chinese train coaches and wagon workshop and training center in Ogun state for Young Nigerians to be trained and engaged
85. Ongoing construction of the Kaduna eastern bypass.
86. Ongoing construction of the Kano Western bypass.
87. Rehabilitation of the Sokoto -Jega-Kontagora-Makera road across Sokoto, Kebbi and Niger States.
88. Establishment of the N75B Nigeria Youth Investment Fund. Youth Bank
89. Establishment and commencement of the N/East Development Commission.
90. Bailing off 27 failed states unable to pay salaries in 2015.
91. The establishment of the ₦50 billion Household TCP
92. Recruitment of 10,000 police officers beginning 2015/2016
93. Putting up the Covid-19 financial support for SMEs. N50 billion for payroll support, ₦200 billion for loans to artisans and ₦10 billion to private transport companies
94. School feeding program sees the feeding of 9.1 million pupils in 32 states of the federation.
95. Total overhauling of the Ajaokuta steel company with the release of over ₦10 billion as counterpart funding to the Russians
96.Approval and commissioning of the Ariaria IPP in Abia
97. Approved and Commissioned of the 10MW IPP at the Nnamdi Azikiwe International Airport, Abuja.
98. Ongoing recruitment of 400,000 police to reinforce the wide gap for effective community policing.
99. Ongoing recruitment of 400,000 for the Batch C Npower program.
100. Payments of the backlog of pension arrears to 9,216 federal government pensioners in 2018. N24 billion was paid and all included in the system.
101.Commissioning of the Ogbia national water scheme project in Bayelsa. Jonathan's place had no water nor electricity.
102.N20 billion Covid-19 financial support to pharmaceutical
103. Nnamdi Azikwe's Mausoleum, completed and commissioned.
104. The Isoko Ring Road In Delta State Reconstructed
105. Ogwashi-Uku dam project, completed
106. Stopped Payment of salaries of Striking ASUU.
107. Renovated roads and hostels in Federal Universities.
108. Ordered a forensic audit on NDDC to hold to account, those who underdeveloped the Niger Delta
109. Nigeria went from importation of rice to self-sufficiency in rice.
110. Numbef Out-of-School children dropped from 13million to 6.9million
111. Elkanemi Football Club now plays in Maiduguri. Millions displaced from the North East are now back home and their children, back in school.
112. Electoral reforms: No more ballot-box snatching and multiple voting by one person.
113. Privatised the NNPC.
114. Support the autonomy of local government authority.
115. Thousands of Ghost workers removed from the Federal Government Pay roll system.
116. Over 20 million jobs, created in the Agric Value Chain.
117. Hundreds of thousand of young Entrepreneur engage in SMEs and creating jobs, becoming employers of labour.
119. Etc. Etc. Etc.
Some of the achievements in picture: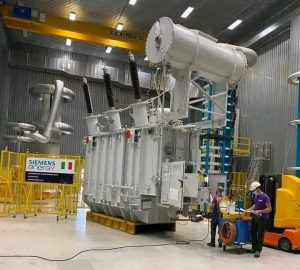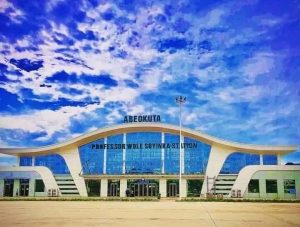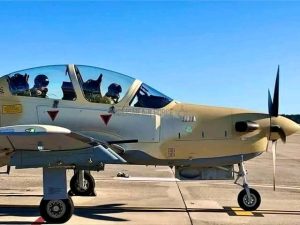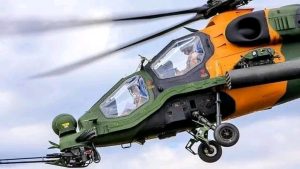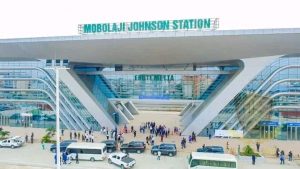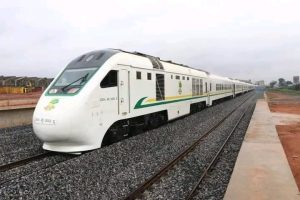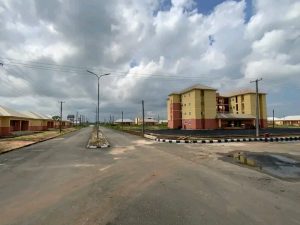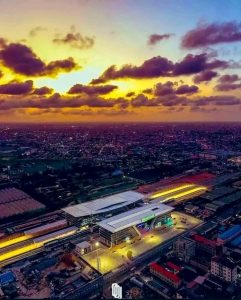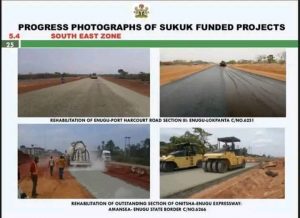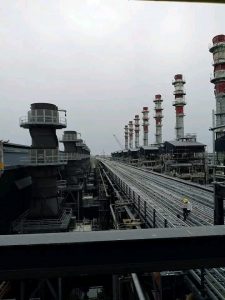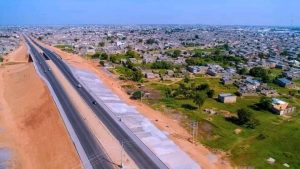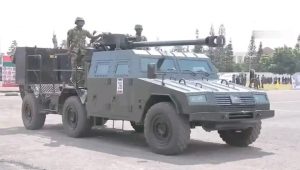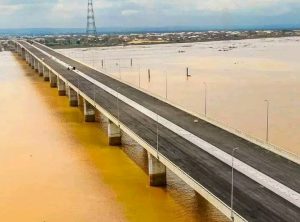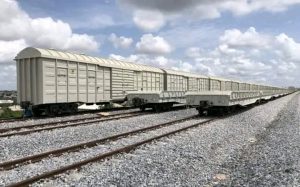 It's a win-win situation.
God bless the Achiever.
God bless the benefactor.
Lauretta Onochie.
@Laurestar.
Thanks Oriabioje Onyebike Destiny for making some of these images, readily available.