By KEMI KASUMU
The Alhaji Animasaun House also known as Green House, an endowment of late journalism icon and former Chairman, Editorial Board of Vanguard Newspapers, Alhaji Kola Animasaun, led all the field and track events to emerge first at the 2022 edition of Anwar-Ul-Islam Primary School's Inter-House Sports Competition, at Oniwaya, Agege, in Lagos State.
The event, held at the public school's premises from morning into the early afternoon of Tuesday November 15, had other colours such as Yellow, Purple and Blue Houses also named after distinguished personalities like the Green House named after late Alhaji Kola Animasaun.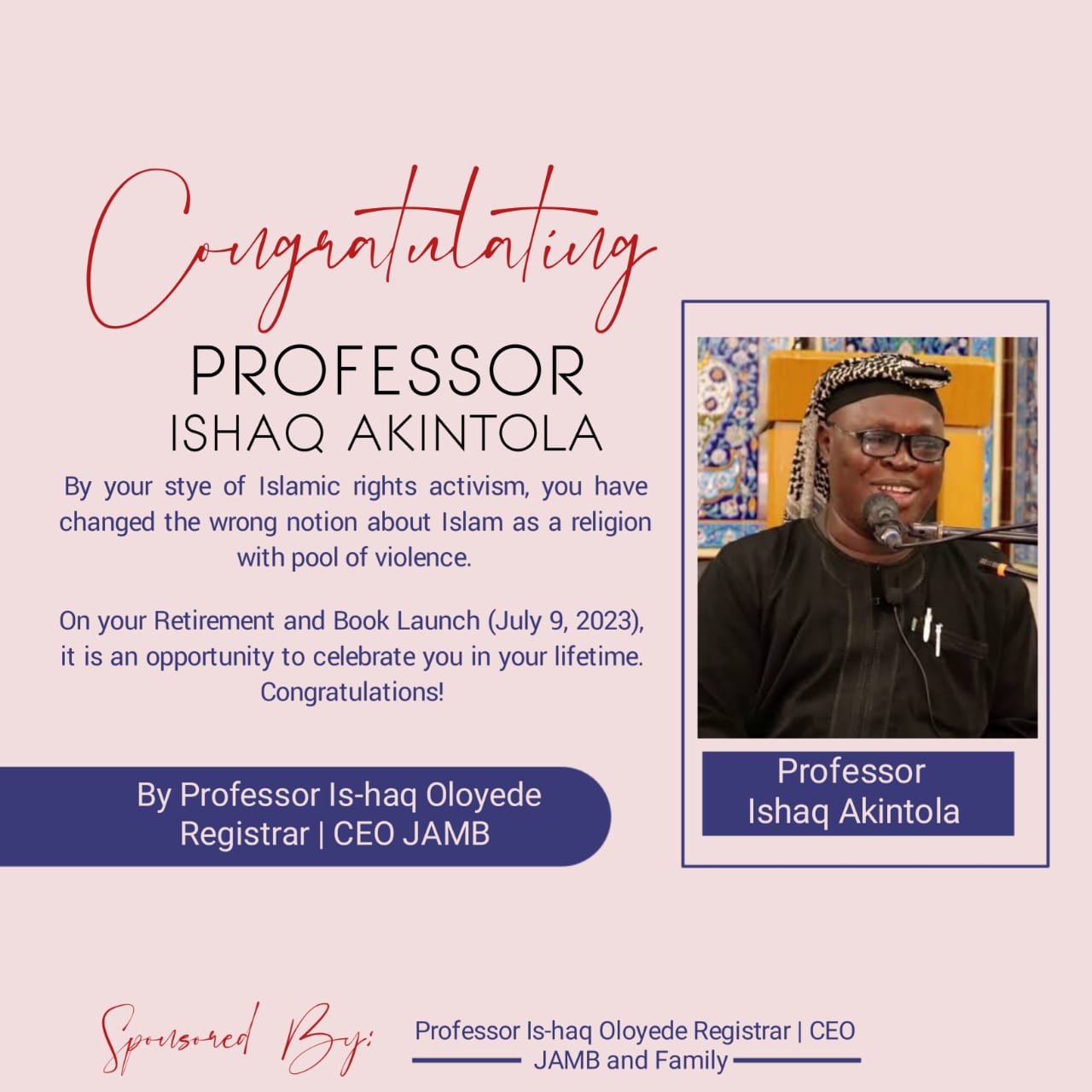 Of all the houses that participated, Alhaji Animasaun House came first and was awarded the trophy of victory for the year.
After the event on Tuesday, House Mistress, Mrs Christiana Ayodele, led the victorious pupil-athletes to the Adegbite Close, Dopemu residence of the late patron, where the trophy of victory was presented to the matriarch of the family, Alhaja Siliphat Modupe Animasaun, who in turn blessed the victorious pupils with prayers and wished them more victories in such extra- curriculum activities in the future and successes in their academic endeavours.
The DEFENDER reports that with his enduring stake in the competition among others, the name of Alhaji Kola Animasaun has continued to echo even three years after his death. Born on July 5, 1938, the late journalism giant died in the month of Ramadan 1440 A.H. on May 30, 2019.